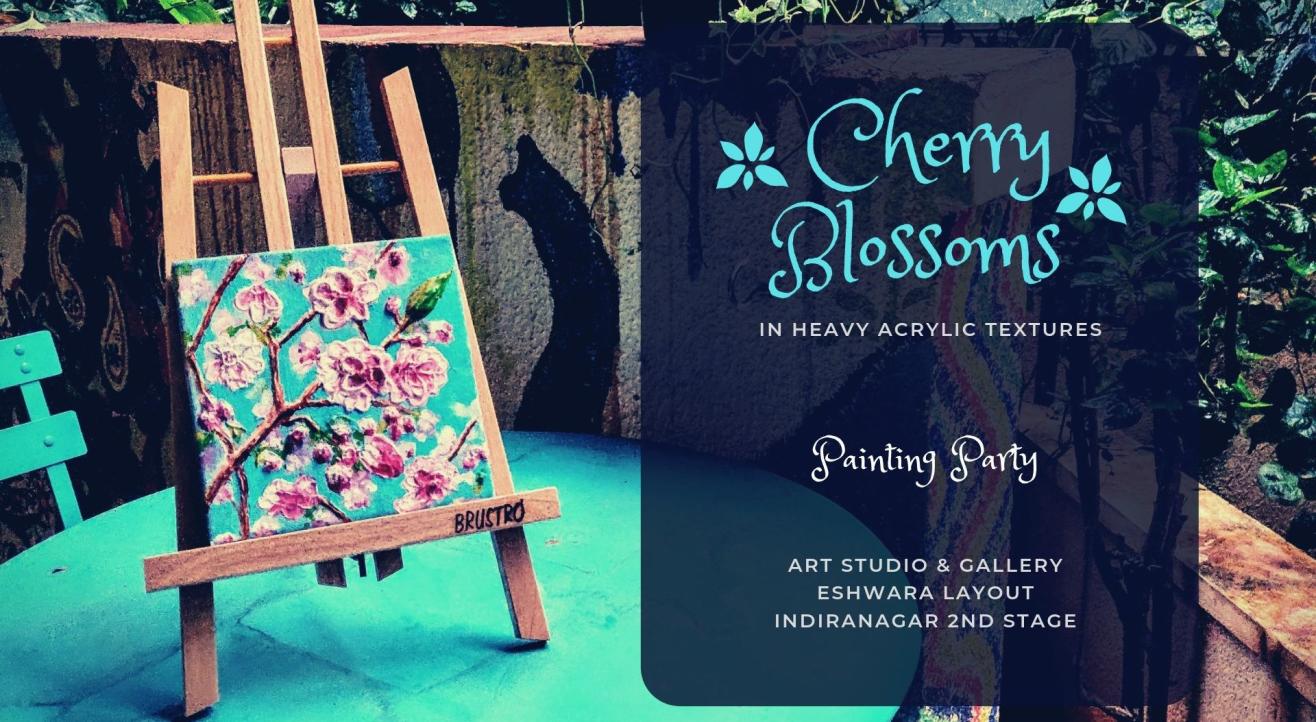 Painting
Cherry Blossoms Knife Painting 3D Textured Acrylics on Canvas
About
Come and experience the joy using colors, textures palette knives to create beautiful textures of cherry blossoms, sunflowers, koi fishes or others using palette knives. This is a beginner friendly Painting Party, so you can have a great time making this while learning a new painting style. You will have the option to choose for assistance in drawing. Also, you don't need to have painted before. Just a love for colors and an eagerness to learn and have fun is enough for this.
All material is included. You take away with your completed textured painting done with acrylics on an 8"X8" canvas board. We will be painting from pre-selected references, similar to those in the provided photo. This week we'll be painting a bunch of Sunflowers, or koi fishes as in the event cover photo.
Level - Good for beginners, intermediate and advanced levels.
Age: 16 yrs and above
About the Instructor:
Sai Priya Mahajan is an Indian Contemporary Artist who recently won the Outstanding Watercolor Award at the Boldbrush Contest. An engineering graduate from IIT Bombay, she has now exhibited in India (Mumbai, Bangalore, Chandigarh) as well as internationally across 20+ locations (including NY, Philadelphia, San Diego-USA, Toronto-Canada, Taipei-Taiwan, Zurich-Switzerland, Vietnam, Seoul-South Korea, Malaysia) and is part of several Art Associations including the International Watercolor Society, Philadelphia Watercolor Society, National Watercolor Society, USA and a lifetime member of the Art Society of India.
Rough schedule
First 15 mins - Introduction & Practice
Next 30 mins - Creating textures
Next 1 hour - Painting
Last 15 mins - Wrap up and photos.
Please reach 5-10 mins before the event starts to get comfortable and avoid keeping other participants waiting. We will start and finish on time.
Tickets once booked, cannot be canceled/ rescheduled.
Venue
Art Studio & Gallery
15th Cross, 6th Main Road, 2nd Phase, Indiranagar, Mahalakshmi Layout, Eshwara Layout, Indiranagar, Bengaluru, Karnataka 560038
GET DIRECTIONS