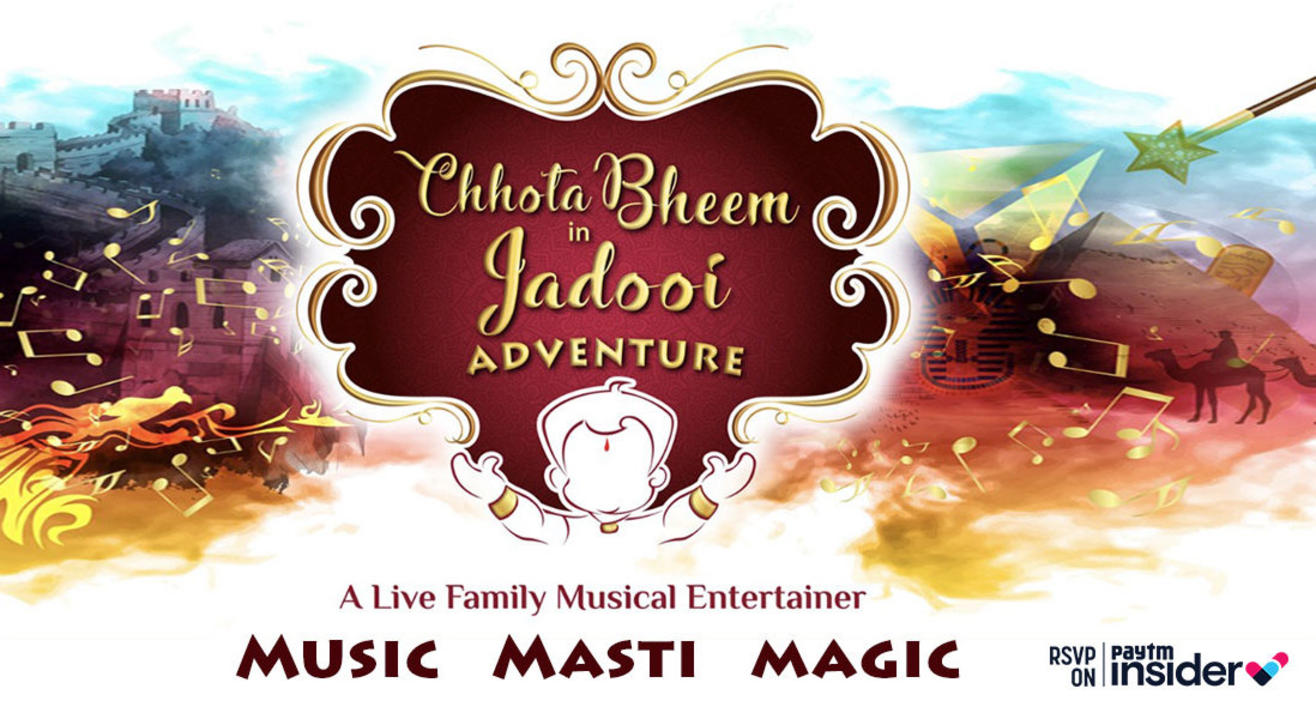 Musical
Register for Chhota Bheem Musical | Sign up for Early Access
About
At the annual Dholakpur Mela, Chhota Bheem and friends are enjoying themselves when IndraVerma arrives with Guru Shambhu of Sonapur. Guru Shambhu asks Bheem's help in retrieving a magical Crystal Prism that has the power to grant speed, strength and the power of lightning to whoever possessed it.
To ensure that the prism was never misused for evil, Guru Shambhu had split the prism into five parts and hid four of those across different eras in time. However. "GRAAGO" the ambitious villain, a master of disguise, manages to steal one piece of the prism from Guru Shambhu.
Bheem & Friends embark on a journey using the "Chamak Bulbula ", a magical time- bubble, to save the world from the evil intentions of Graago. Their journey takes them to four different wondrous eras that challenge their friendship and determination.
Will Bheem and Friends be able to collect the four crystals of Prism before Graago? Or will Graago manage to complete the prism and unleash chaos on the world? Will Graago's many disguises outwit his pursuers or will Bheem and friends come on top in this test of wits, skill, and courage.
Find out by taking a ride with the heroic Chhota Bheem and his friends into a JADOOI ADVENTURE.