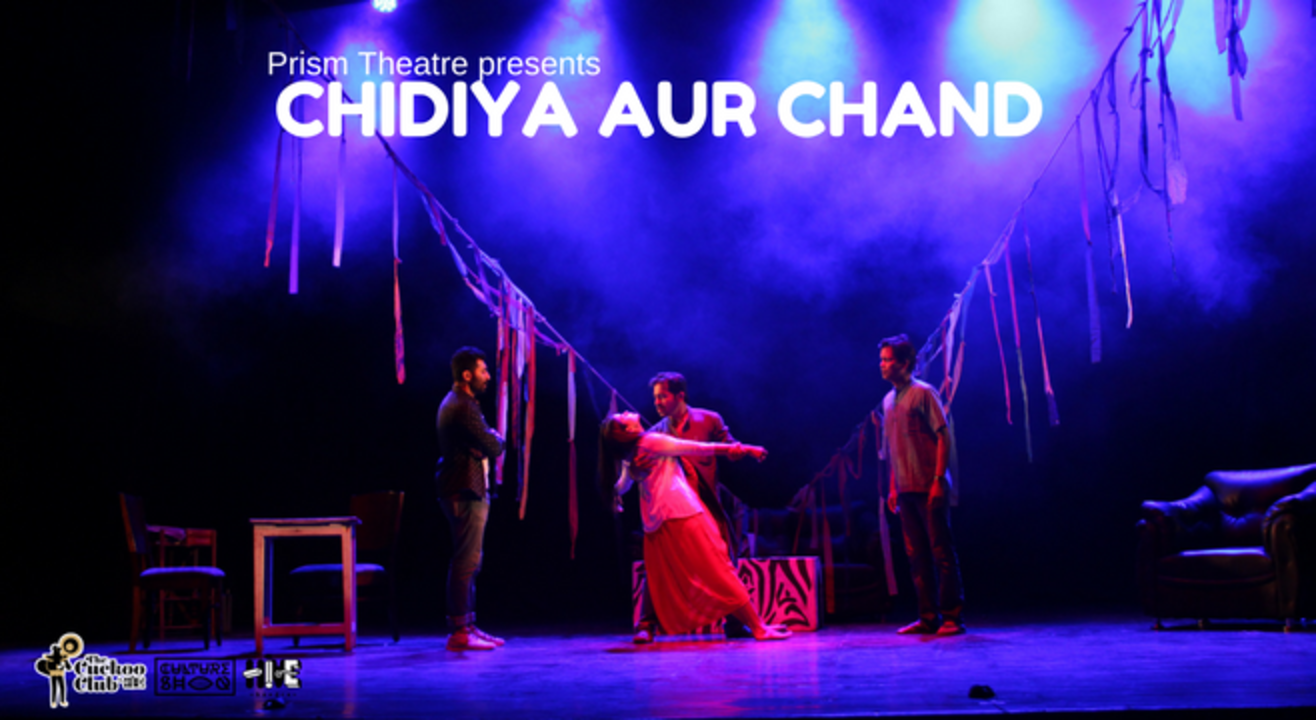 Theatre
About
Writer and Director: Vikas Bahari.
Amidst the hustle and bustle of Delhi, two people in their late twenties try to find solace and come to terms with the reality that surrounds them. Monika is a slave to her desires and a girl governed by her own thoughts. She brims with emotions which represent her weird dreams and fantasies that every free soul can relate to. Her friend, who is a doctor, falls in love with her as he finds her to be different from the usual world of materialistic people. They start living together.
Although he knows Monika is like a free bird who cannot be bound to the chain of love, he tries to discover the person hidden behind her dreams. She keeps reminding him that one day she will fly away like a cuckoo and never return. Life takes its toll and they get separated. To escape from this reality he settles down in Shimla, where through one of his patients he comes to know something which is truly shocking.
The idea for Chidiya aur Chand began taking shape while the writer was reading Manav Kaul's short story, Sapna. The plot of the play, however, bears no resemblance to Manav's story.