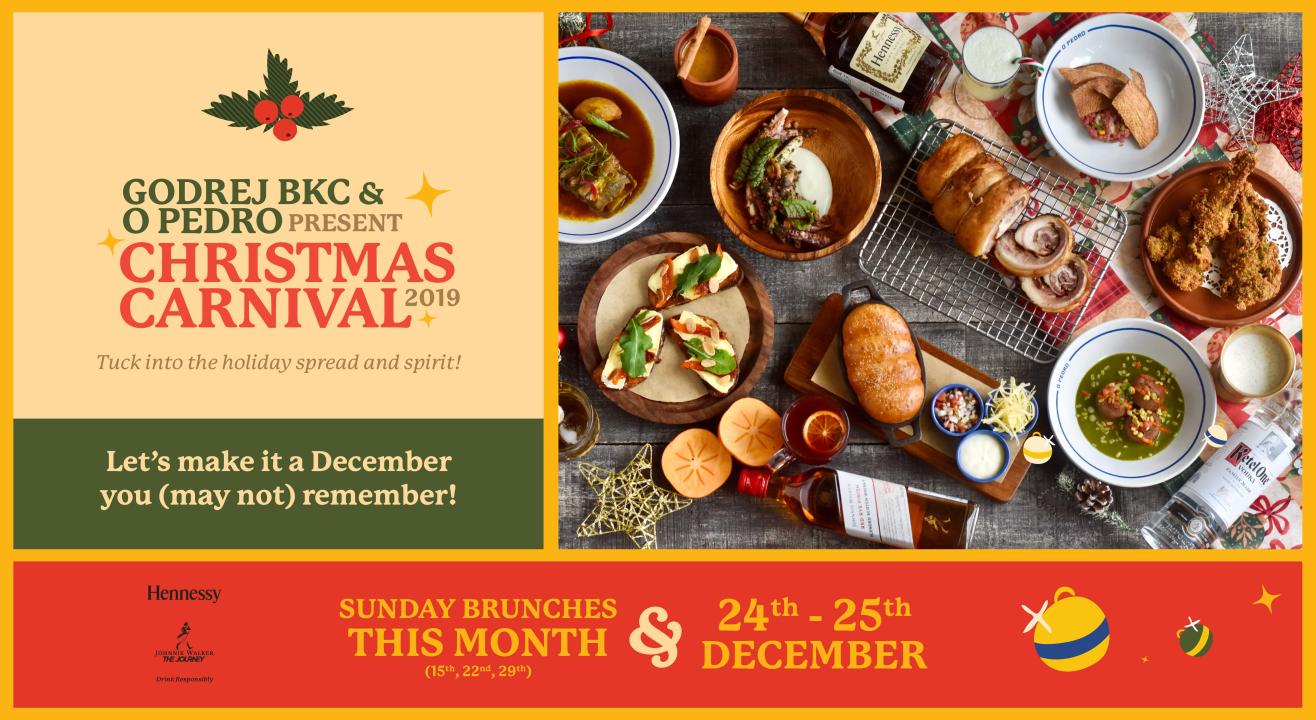 Themed Meals
Christmas Brunch at O Pedro!
15th | 22nd | 24th | 25th | 29th
About
From Goan shack staples such as Choriz Pao and Crab Xec Xec, to Christmas specials such as Spiced Duck and Portuguese inspired wood-fired fish, O Pedro is going to have a festive Christmas Brunch on sundays. Pass around plates of Roasted Pork Belly and take mini-breaks over evergreen cocktails such as Eggnog and Hot Buttered Whiskey, before resuming your feast! - MERRY, MERRY MUSIC Every Sunday is shake-a-leg day at your happy place with the Vindaloos! Catch Marie, Ella, Karren and Ann-Marie from Gracenotes, Mumbai-based choir, serving up contemporary and classic tunes on 24th December Put on your dancing shoes for sunny, happy numbers from Vindaloos 25th December We ho-ho-hope to see you soon!
Venue
O Pedro, BKC
Unit No 2, Plot No C-68, Jet Airways - Godrej BKC, Bandra Kurla Complex, G Block BKC, Bandra Kurla Complex, Bandra East, Mumbai, Maharashtra 400051