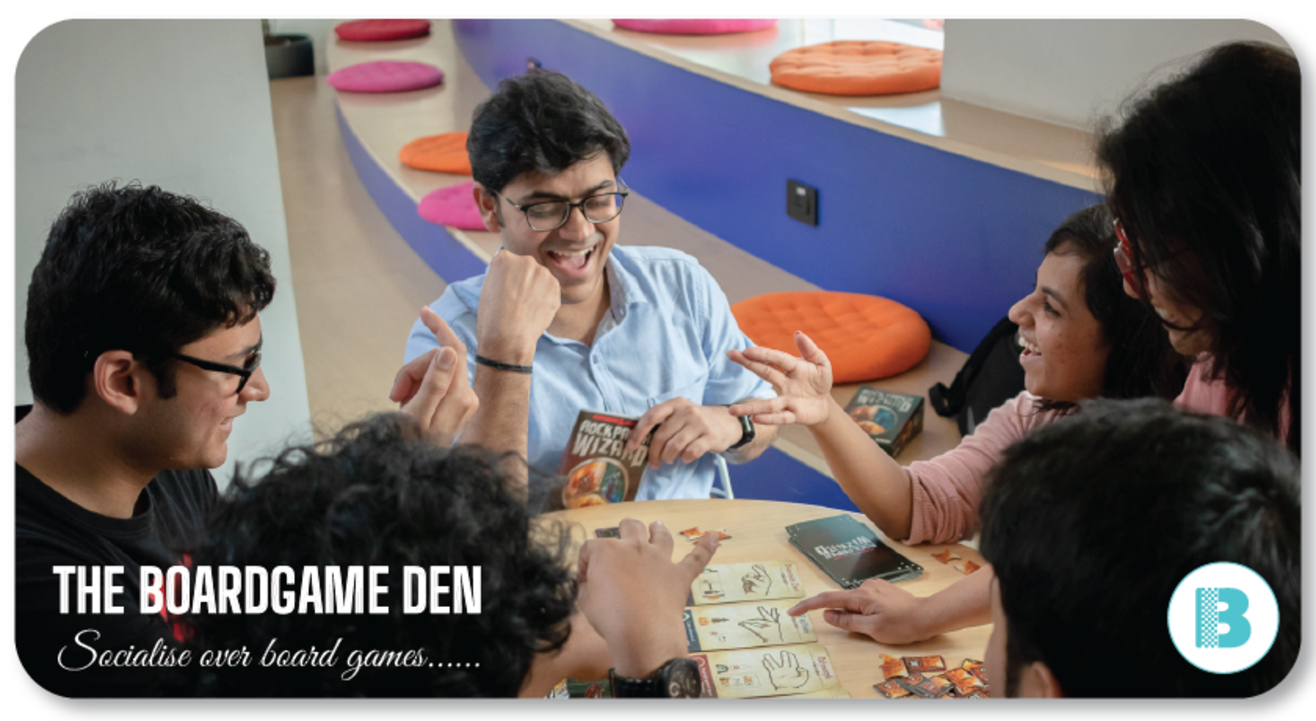 Church Street Gaming by The Boardgame Den
The Boardgame Den, Bengaluru
Event Guide
Game
Participate and have fun
Invite your friends
and enjoy a shared experience
Church Street Gaming by The Boardgame Den
The Boardgame Den, Bengaluru
Event Guide
Game
Participate and have fun
Invite your friends
and enjoy a shared experience
Event Guide
Game
Participate and have fun
Invite your friends
and enjoy a shared experience
Detox from technology, interact with people and have a blast! We have games from around the world which will get you hooked. Chill out with a light fun game or indulge in a rapt Euro one. Boardgames are for everyone!
We have been collecting international board games for the last 15 years. We gather every weekend to play these games. Anyone over the age of 14 is welcome! You can come by yourself or in a group and don't worry about not knowing how to play them. We will help you find a suitable game, gather players and teach you the rules.
The events are conducted inside WeWork Pavillion, which is on Church Street, in between the Metro Station and Starbucks. It is the Purva building right opposite Matteo Coffee.
PS: We charge a flat entry fee for the entire event and don't charge additionally per game or by the hour. Once you are in, feel free to play as many games as you like until close.
The Boardgame Den
Pavilion Mall, 62/63, Church St, Haridevpur, Shanthala Nagar, Ashok Nagar, Bengaluru, Karnataka 560001, India
GET DIRECTIONS
Church Street Gaming by The Boardgame Den
The Boardgame Den, Bengaluru
Event Guide
Game
Participate and have fun
Invite your friends
and enjoy a shared experience