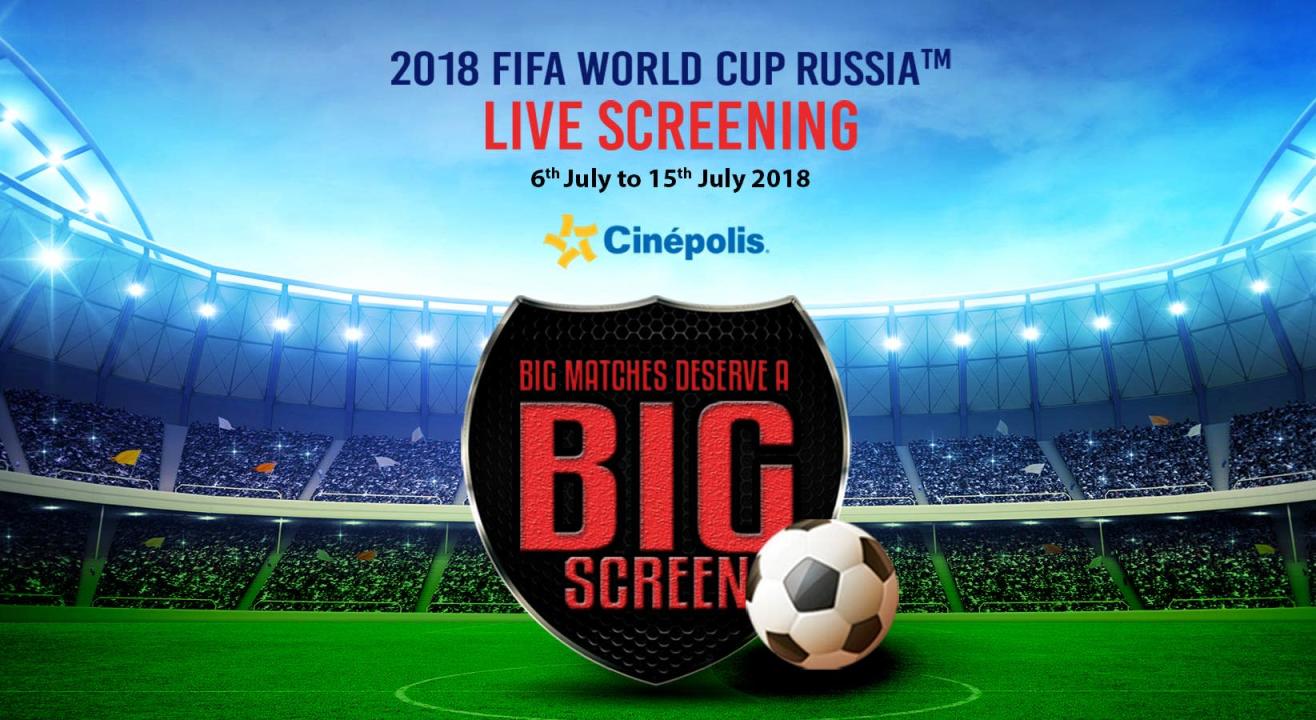 Screening
Watch FIFA World Cup 2018 On a Giant Screen at Cinepolis, Bangalore
Drop into a neighbourhood Cinepolis to cheer, chant, and watch your footballing heroes score at the world's biggest sporting event!
Get free movie vouchers worth Rs.250 on purchase of two tickets!
T&C apply.
It's time to bring out your inner football fan - the world's largest footballing event is here! With games between the biggest, best, and most competitive footballing countries in the world, you can look forward to some of the best football played in the name of countries as the FIFA 2018 World Cup unfolds in Russia!

Subscribe to receive our newsletter!
Find the best experiences happening out there in your city or enjoy handpicked content while sitting comfortably at home. Insider is your go-to place to figure out what to do today!