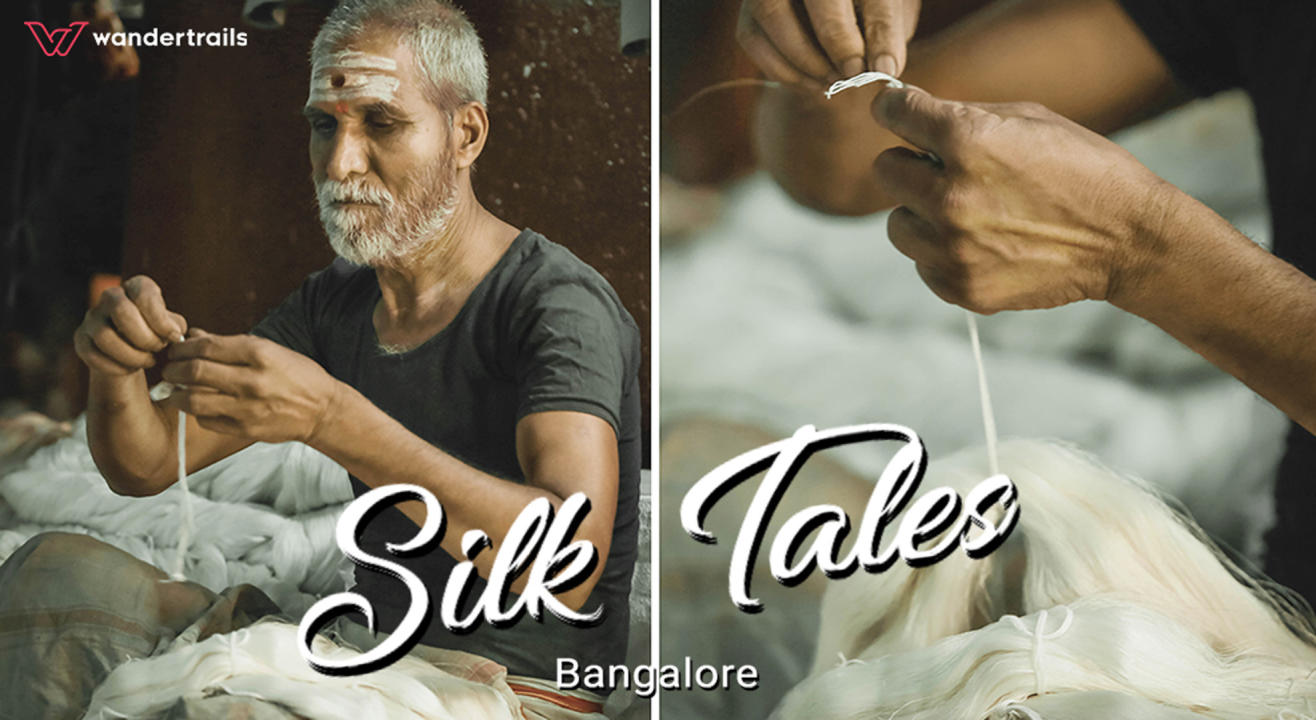 Guided Walks
City Walk Exploring the Silk Tales
About
Have you ever wondered what heirloom tradition is? It is something that gets passed on across generations in a family and does not lose its charm even with time. Silk weaving in Bangalore has been one such tradition that has not lost its luster till date. Listen to the silk tales as you explore the Bangalore Pete of Nagarathpet to get a glimpse of the few weavers left in the present generation, spinning magic. Puff up with pride, when you take a peek into the historic wrestling grounds that trained great warriors, who put up a brave front to defend the region.
The 3-hour-trail, starting 7:00 am will take you through Bangalore's Kempe Gowda "Pettah" or Pete.   You will start off with a visit to a famous temple in this area associated with the Karaga festival. The temple draws in devotees in huge numbers from all over the city.  After paying obeisance, you will be on your way to a wrestling akhada or Garadi Mane, which served as a training ground in the sport of wrestling. The purpose of it was to give warriors a shot in the arm to enable them to engage in different forms of warfare. 
Returning to the main focus of the walk, you will be taking a look at the vestiges of the weavers' community in this area. With only a few surviving weavers, gather insights in the process of reeling and dyeing silk yarn as well as weaving it into beautiful patterns.  You will understand the effort and sweat that goes into this heirloom tradition, which is showcased as a rich coveted fabric in big showrooms.
From the yards of tradition, time-permitting, you will walk into the lanes of history to pay homage at the tombs of Sufi warriors who died martyrs during the III Anglo-Mysore war in 1791.
With tradition and heritage leaving you enthused and enriched, you can appease your hunger at the end of the trail, with a hearty breakfast at a South Indian outlet.
English speaking guide
Vegetarian breakfast

Pick-up and drop-off
Recommended gratuities
Any additional services provided

Cancellation charges applicable basis duration prior to the date of the commencement of the activity
0-2 days from activity date: 100% booking charges
2-7 days from activity date: 50% booking charges
7-14 days from activity date: 25% booking charges
More than 14 days from activity date: No booking charges