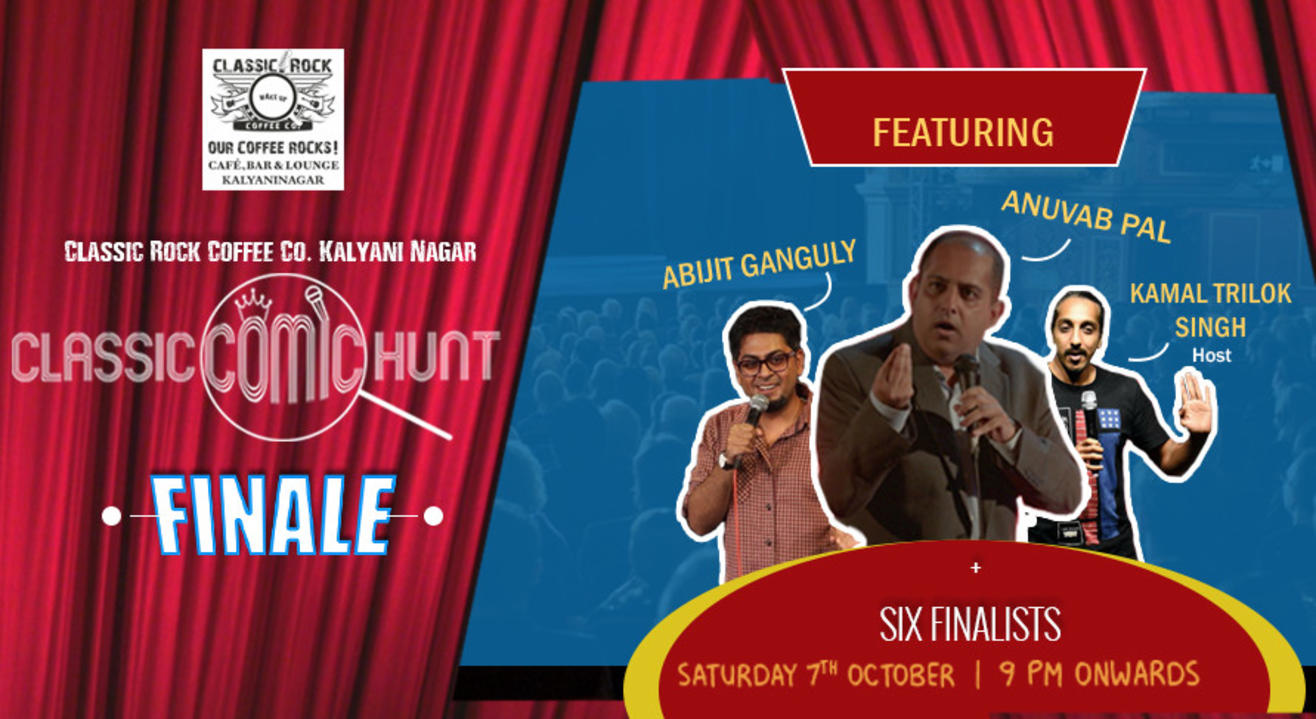 Comedy
Classic Comic Hunt: Finale
Classic Rock Coffee Co., Pune
About
Classic Rock Coffee Co. presents The Classic Comic Hunt! The ultimate competition to find the best in stand-up from the pool of upcoming comedians all over the country!
After 13 open mics which included the first round of 10 open mics and three eliminators, with 100 comics performing from July till October, they have reached the final with the top six! The six comedians will battle it out in the final at Classic Rock Coffee Co. Kalyani Nagar!
The Classic Comic Hunt Finale will be judged by Anuvab Pal who will be doing a guest spot as well along with Abijit Ganguly. The show will be hosted by Kamal Trilok Singh.