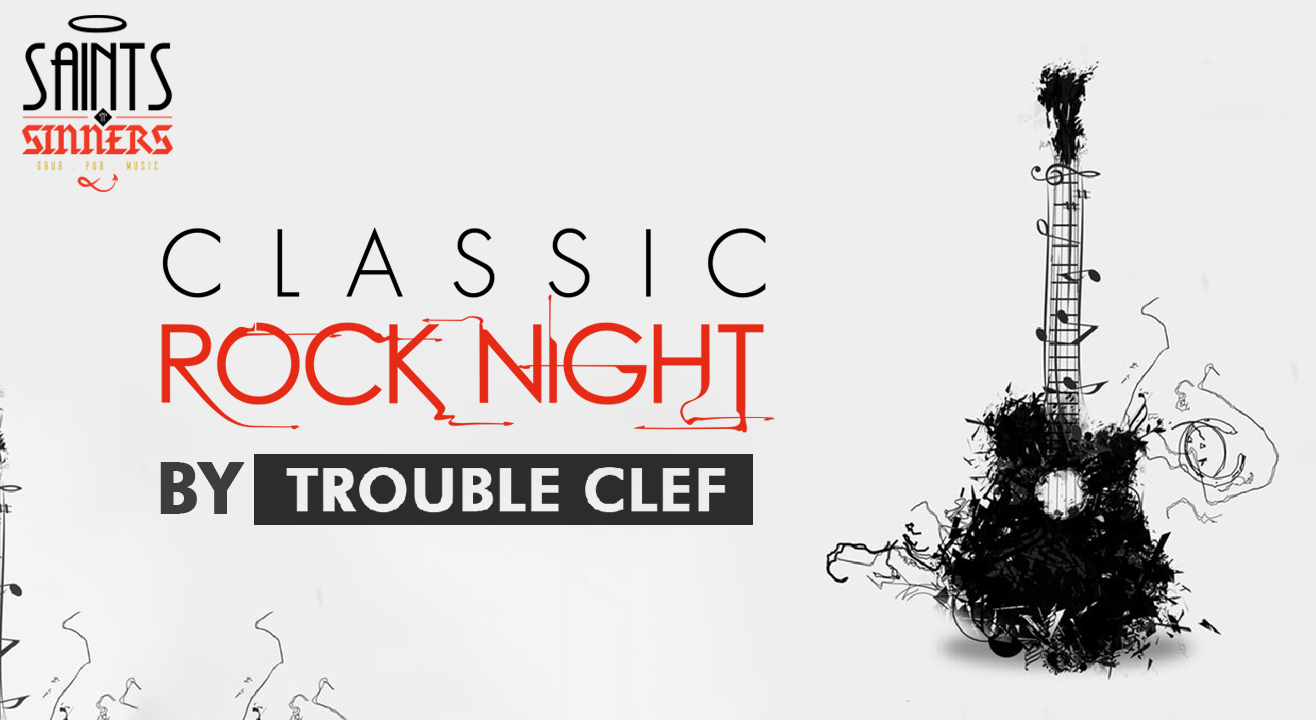 Music
Classic Rock Night by Trouble Clef
Saints N Sinners, Gurugram
About
We are celebrating music! Get transferred into the world of rock & roll dedicated night by Trouble Clef.
Trouble clef is a Delhi NCR based band playing the music from the early 70s, 80s, and 90s. Influenced by rock legends like Led Zeppelin, Ozzy, Deep Purple, Iron Maiden, Judas Priest, and Skidrow, their music ranges from slow rock ballads to classic hair metal to country and blues.
Don't forget to join with your buddies for this rocking treat!
Saints N Sinners I Global Foyer, Golf Course Road, Gurugram
Venue
Saints N Sinners, Gurugram
GF-21 Global Foyer, Golf Course Road Sector 43, Sector 43, Gurugram, Haryana 122002