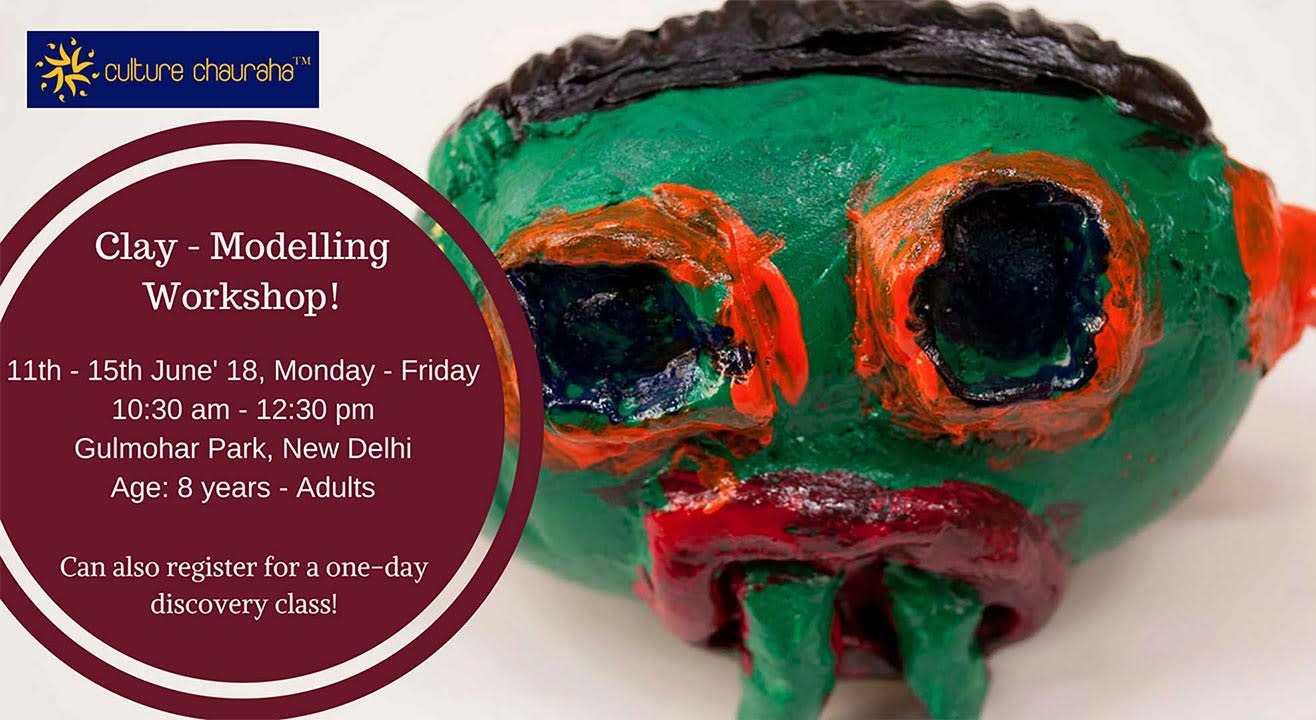 Art
About
Get ready to get your hands dirty and feel like God and create anything which comes to your imagination!
A must attend for all the creative brains to showcase their artistic skills and really get the feel of moulding something with your bare hands. Conjure up airplanes or 4D dinosaurs while engaging your mind with the 3Ms - Mind, Muscle, and Movement.
Great for children to understand form and observe all the angles of an object while making it. A sure shot way to develop their finer motor skills.
Guidance about basic elements of art like balance, harmony, composition, design etc are a given when you join one of our workshops which are focussed to give you set of skills that will stay with you forever.
Participants who attend all five days will be receiving a certificate upon completion of the workshop.
*One-day discovery class also available for those who'll be unable to join for all five days.
Minimum Age: 8 years - Adults
Our workshops are focussed on giving you skills and knowledge which stay with you forever, enabling you to apply what you've learned on your own.
The workshop will be taken by the Co-founder of the studio Smriti Sangal, who is a trained professional artist with a Master's in Fine Arts from University of Arts, London.