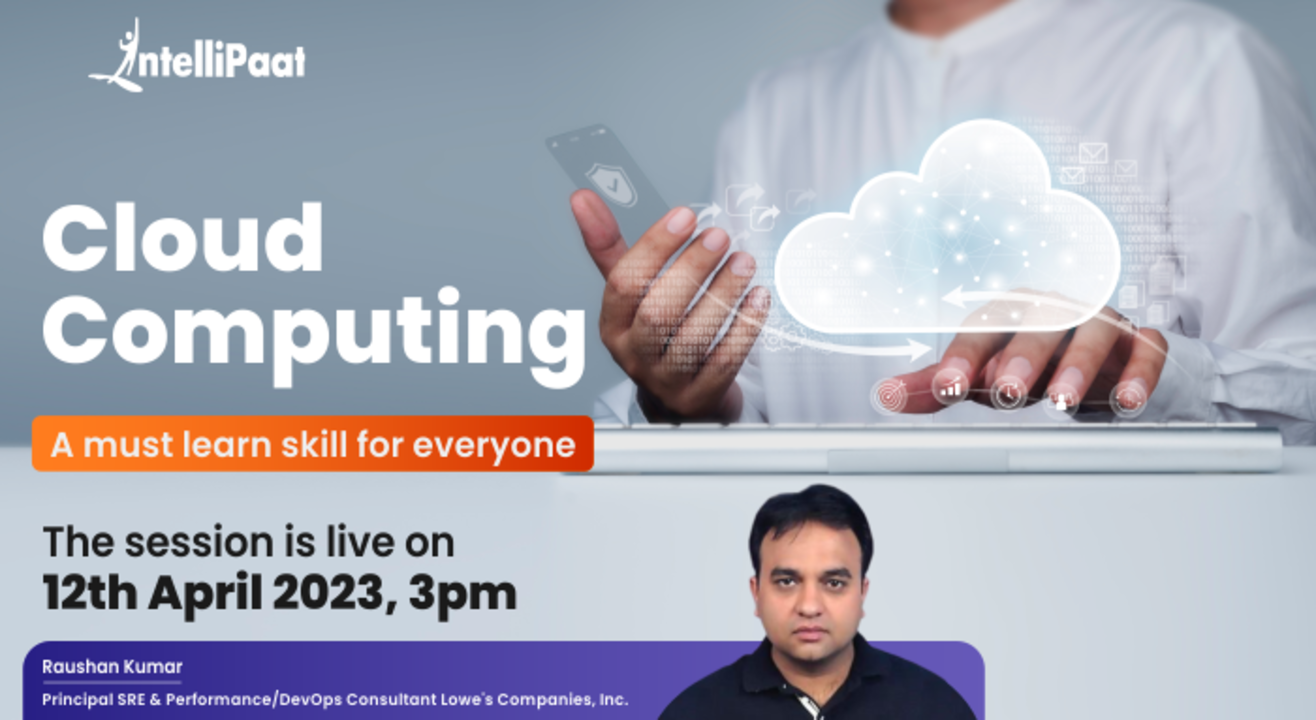 Cloud Computing - A must learn skill for Everyone
March 9 | 12PM - April 8 | 12PM
Event Guide
Masterclass
Learn from an expert
Invite your friends
and enjoy a shared experience
Cloud Computing - A must learn skill for Everyone
March 9 | 12PM - April 8 | 12PM
Event Guide
Masterclass
Learn from an expert
Invite your friends
and enjoy a shared experience
Event Guide
Masterclass
Learn from an expert
Invite your friends
and enjoy a shared experience
In today's rapidly evolving digital landscape, cloud computing has emerged as one of the most crucial technologies for businesses of all sizes. The cloud provides many benefits, including increased scalability, reduced IT infrastructure costs, enhanced data security, and improved accessibility. As a result, businesses are increasingly relying on cloud computing to drive their operations and achieve their goals.
However, the growing demand for cloud computing skills has created a skills gap in the job market, as many individuals need more knowledge and expertise to work with the cloud. That's why it has become essential for everyone to learn about cloud computing, regardless of their field or industry.
In this webinar, you'll comprehensively understand cloud computing, including its applications, benefits, and challenges. We'll cover the basics of cloud computing, such as cloud deployment and service models, and delve into the latest trends and innovations in the cloud computing industry. You'll also learn about the skills and knowledge you need to work with the cloud and how to build your expertise in this area.
Whether you're a business owner, an IT professional, or someone looking to advance your career, this webinar will provide you with the insights and tools you need to succeed in the era of cloud computing. Join us to discover why cloud computing is a must-learn skill for everyone and how you can start building your cloud computing expertise today.
The session is live on [ 12th April, 3 PM ]
Agenda:
1) Introduction to Cloud Computing
2) A career in Cloud Computing in 2023
3) How can Non-IT Professionals make a career in Cloud Computing?
4) How to gain the right skills and certification to transition into Cloud Computing?
5) Q & A session
Terms & Conditions
This event will be streamed online.
The event may have interactive elements and will involve participation from the audience.
You may not be able to attend the session if late.
If you face interruptions during the course of live stream, please check your internet connectivity.
Recording of the stream will not be shared in case of non-attendance.
We are committed to a respectful and safe environment, free from harassment, violence, discrimination, bullying, abuse, and solicitation. All parties, trainers and attendees are to be treated with respect and dignity. Participation in activities or behaviors that discriminate on the grounds of race, colour, place of origin, gender, age, marital status, religious beliefs, citizenship, mental and physical abilities, sexual orientation, or any other prohibited grounds within applicable law will not be tolerated.
Cloud Computing - A must learn skill for Everyone
March 9 | 12PM - April 8 | 12PM
Event Guide
Masterclass
Learn from an expert
Invite your friends
and enjoy a shared experience