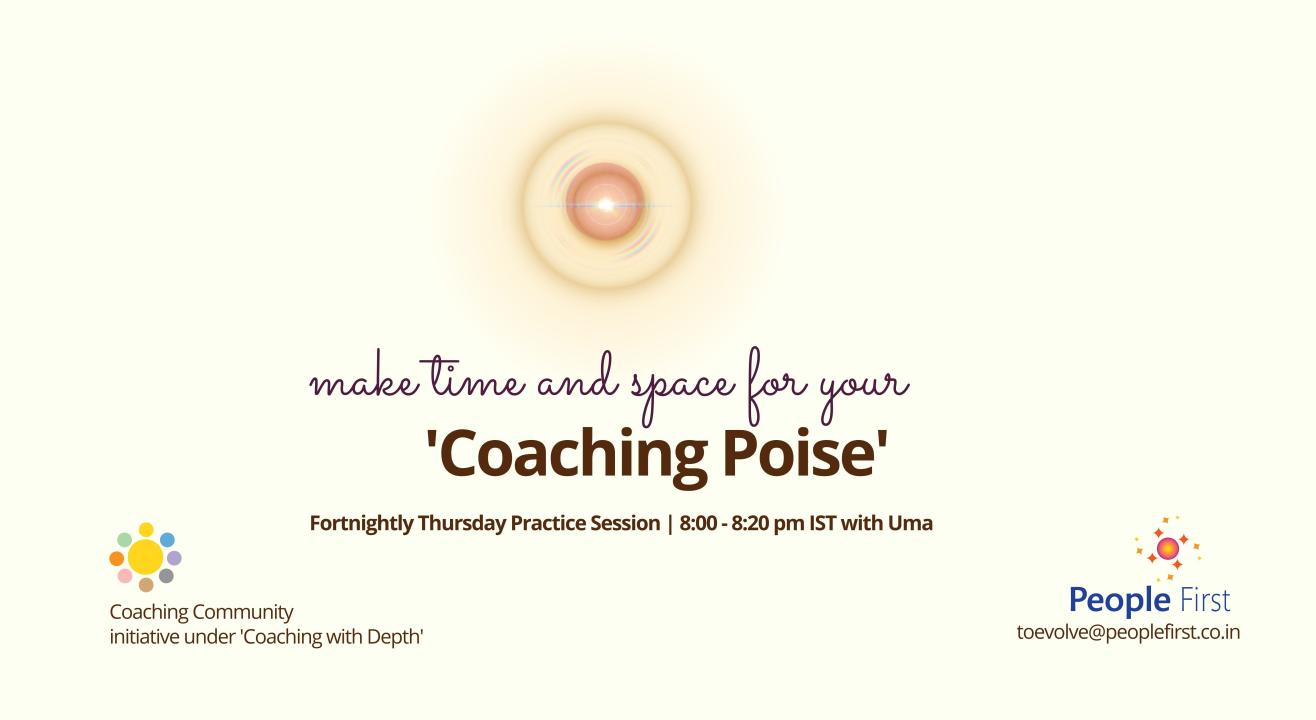 April 18 | 10AM - June 17 | 10PM
Invite your friends
and enjoy a shared experience
April 18 | 10AM - June 17 | 10PM
Invite your friends
and enjoy a shared experience
Invite your friends
and enjoy a shared experience
Taking time for your own inner Poise as a Coach.
Inviting you as part of our Coaching Community (at Coaching with Depth) to Coaching Poise practice sessions with Uma
Happening fortnightly Thursdays. Open to coaches, psychologists, mentors, teachers, leaders as coaches and similar.
You can join the sessions when you can.
These are Practice-based. We come together for 20 minutes – practice, have a small sharing and then close out. As we keep doing this, the state we hold becomes more natural for us in life and work.
Caring for the 'space' & 'self' in coaching - It's about holding naturally couching poise or qualities like Vastness, Neutrality, Beingness, Deep Listening, Calm peace, centeredness etc.
We do practice 2nd & 4th Thursday in the month. Join the group - https://survey.sogolytics.com/r/EVOdsR
April 18 | 10AM - June 17 | 10PM
Invite your friends
and enjoy a shared experience