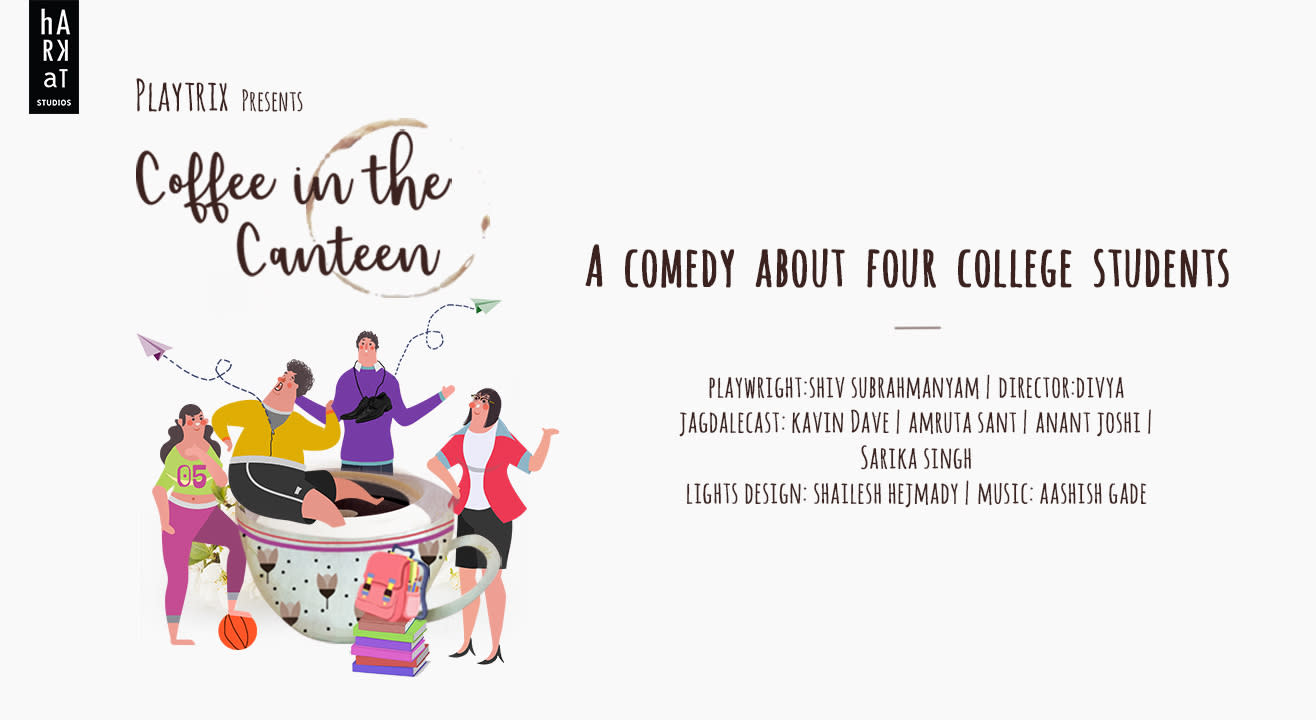 Comedy
Coffee In The Canteen
Harkat Studios, Versova, Mumbai
About
Four students in a college, each one with their own dreams, their own aspirations, their own problems.


And there is also the perennial problem of falling in love, and the even more perennial problem of falling in love with the wrong person, or not realising the wrong person is the right person, and the right person could be the wrong person. And the question of dreams, and passion, and the courage to follow your dreams, and the ability to sort out your dreams from your parents' dreams, and then to muster up the courage to follow them to realisation.


College - a time of heartbreak, pain, joy, laughter, fun, music, exams and results.


Harkat Studios invites you to this unique experience commonly known as growing up.
About the Organizer & Venue
Harkat Studios is an international boutique arts studio based in India with offices in Mumbai, New Delhi and Berlin. They make films, curate experiences and are an alternative performance space that tries to make the world a little better of a place to live in.
Venue
Harkat Studios, Versova, Mumbai
Bungalow No. 75, JP Road, Aram Nagar Part 2, Machlimar, Versova, Andheri West, Mumbai, Maharashtra 400061, India