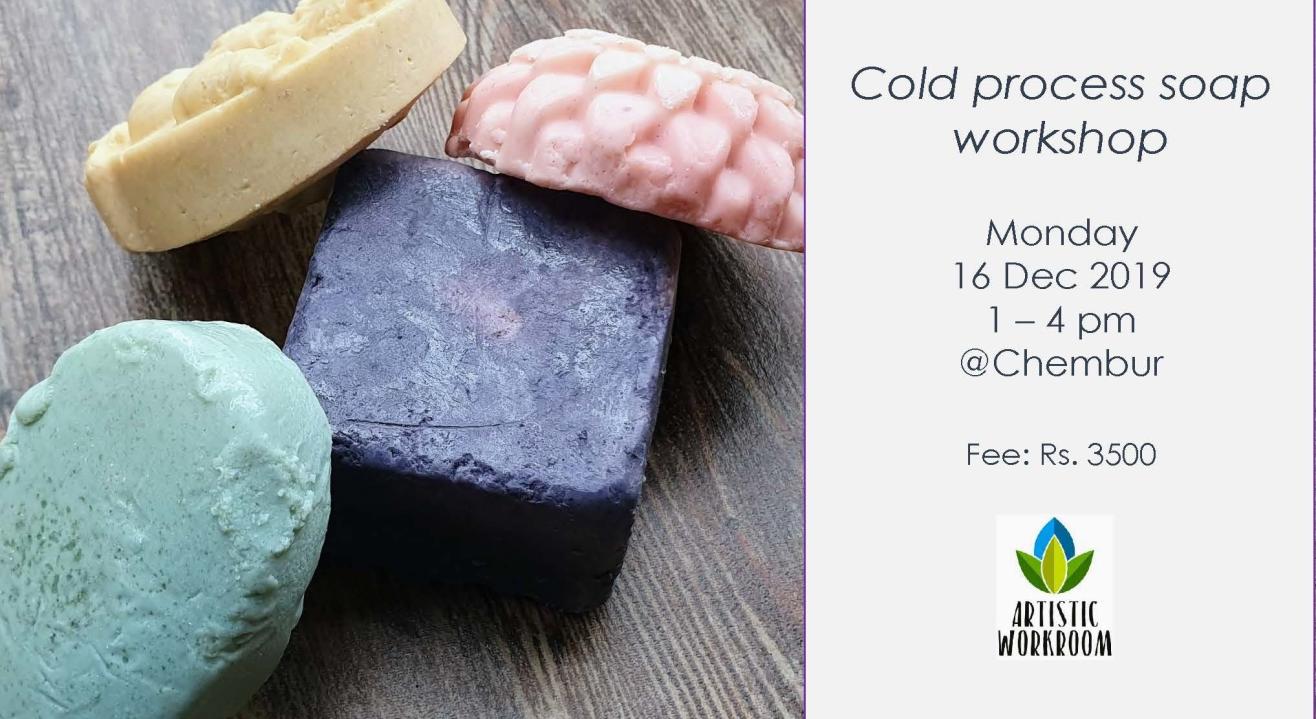 Cold process soap workshop
Invite your friends
and enjoy a shared experience
Invite your friends
and enjoy a shared experience
About the Event
Soap making by the cold process is a fascinating art. The swirls and the imperfections in design associated with every soap makes it unique. Come and learn the subtle art of mixing oils and curing your own soap with the fragrance on your choice in this hands-on fun and interactive workshop.
Key points and highlights about the workshop:
-> Learn how to formulate your own recipes
-> Learn about the colorants and additives to be used
-> Ingredient suppliers contacts will be given
-> Ready recipes and notes will be given
-> Students can take home the samples of soaps made in class.
-> Learn the properties of oils
-> Learn the techniques of making swirls
Types of Soaps taught in class:
1. Milk Soap
2. Tomato Soap
3. Banana Soap
4. Red Wine Soap
5. Aloe Vera Soap
We shall also give you recipes and explanations for the below types of soaps:
1. Neem Soap
2. Herbal Soap
3. Charcoal Soap
4. Rose Soap
5. Turmeric Soap and more…
About me: I'm Jolly Parekh, a DIY enthusiast, who has spent years trying to perfect the different methods of making beauty, cosmetics and personal care products. I have spent the last 2 years teaching these methods to several students, who have gone ahead and started their own brands. Art and teaching are two of the things that I love, and I am very excited to share this experience with all of you!
Information about the workshop:
Date and date: Monday, 16 Dec 2019
Time: 1 - 4 pm
Venue: Chembur
Address: 301 Plot no. 535 Sabari Prasad, 11th Road, Chembur Mumbai - 400071
Fees: Rs. 3500 /-