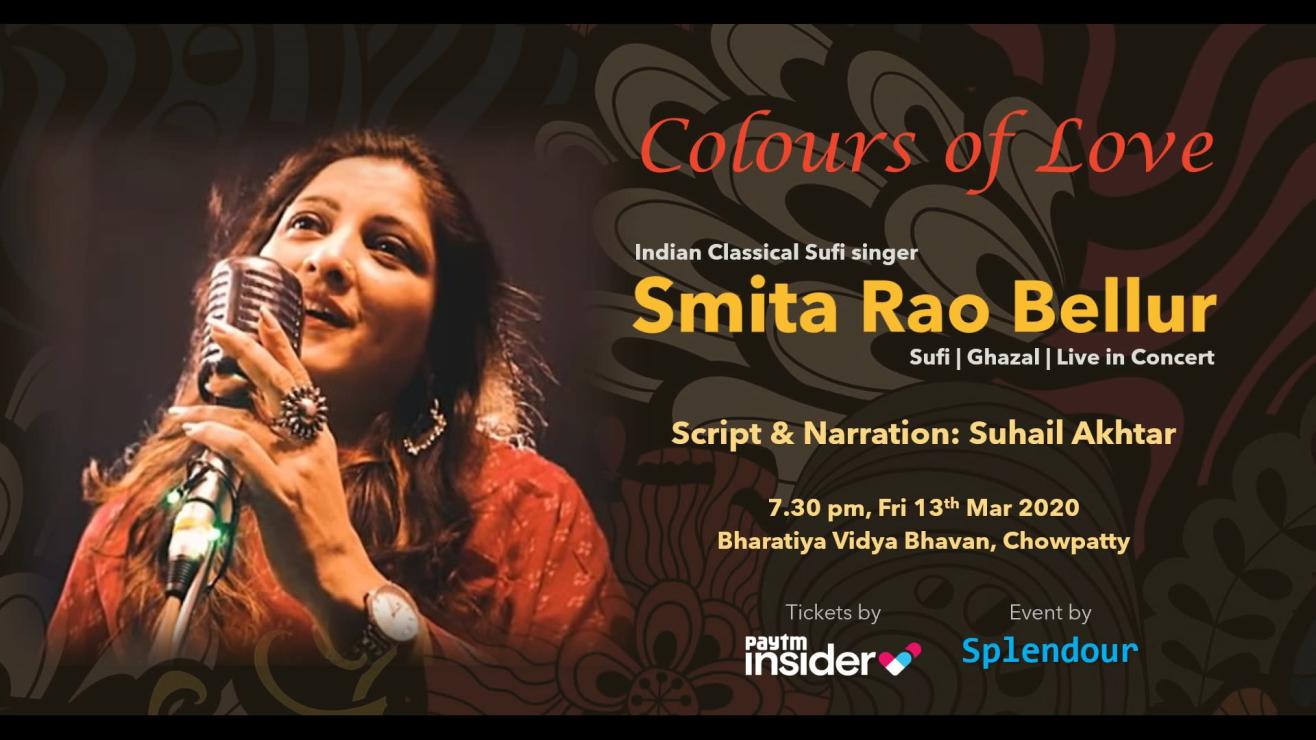 Music
Colours of Love – Smita Rao Bellur
Bharatiya Vidya Bhavan, Mumbai
About
Geet, Ghazal, Sufi music concert by Indian Classical Sufi Singer Smita Rao Bellur.
"Colours of Love – Smita Rao Bellur" is a thematically curated set of love and mystical poetry from the poets of the sub-continent, woven into a this holi special annual presentation, scripted and narrated by Suhail Akhtar Warsi. Join us in the celebration of love, through its various flavours, colours and energies.
Sung by the soulful Indian Classical Sufi singer, Smita Rao Bellur, this show brings to the fore, some soulful Geet, Ghazal and authentic Sufiana Qawwali, interspersed with delightful insights and anecdotes by Suhail Akhtar Warsi
Smita Rao Bellur, is the first female artiste to be accepted into the linage of - Sufi Qawwali singing of the Warsi tradition (Hyderabad). With more than 400 shows and years of classical Khayal taleem, in depth understanding of the concepts of mysticism, Smita's concerts are known for being soul-stirring, aesthetic and energetically aligned to the central narrative – celebrating the 'Divine Beloved'.
Venue
Bharatiya Vidya Bhavan, Mumbai
29, KM Munshi Rd, Gamdevi, Mumbai, Maharashtra 400007
GET DIRECTIONS