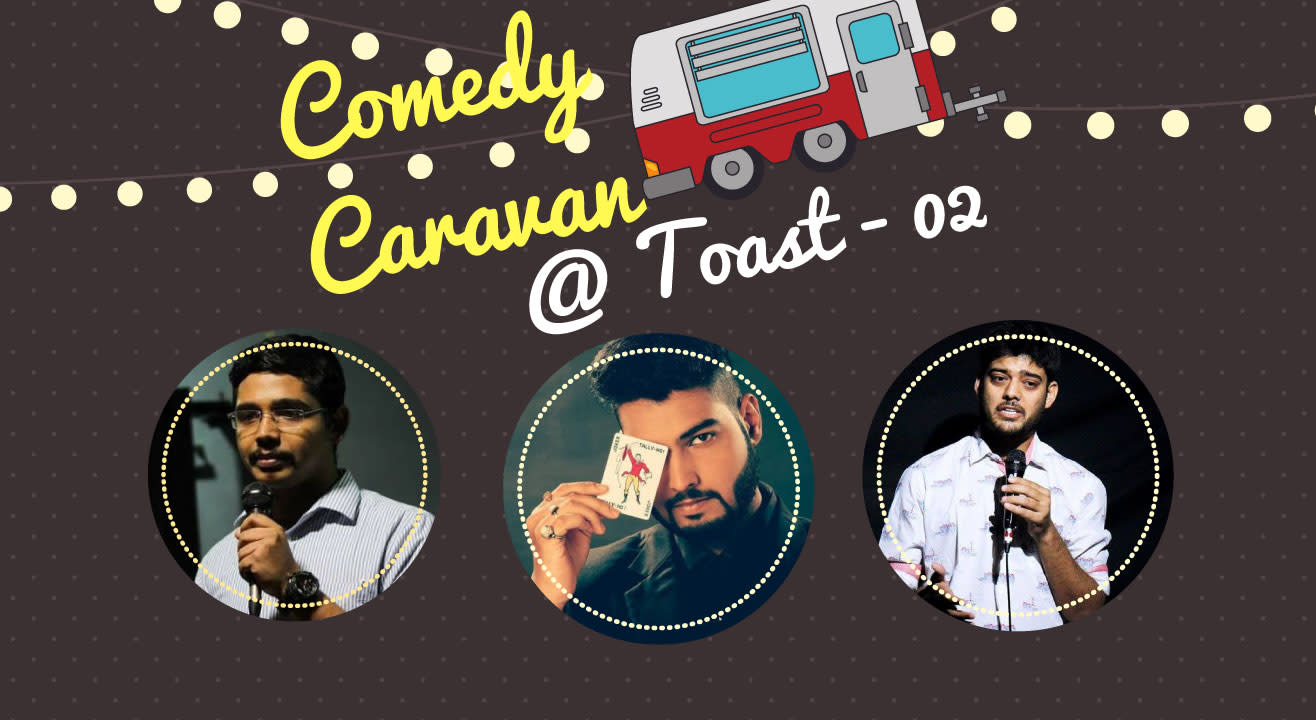 Comedy
Comedy Caravan - 02
Toast, Bistro & Bar, Marol
About
BRINGING STAND UP TO MAROL
Buckle up, as we bring stand- up comedy open mic to the beautiful TOAST BISTRO & BAR, marol. Watch 7 upcoming comedians try to tickle your funny bones! Hosted by the very funny Guru Narayan with open spots from Apoorva Vajpayee & Karan Chauhan
For the most fun Thursday nights, head over to Toast Bistro on 31st May at 8 30 PM
Guru Narayan is a South Indian middle-class half boil; neither here nor there is his permanent state of mind. He is terrified of his parents, Hindi and Annabelle (in that order). He was born and brought up in Chennai where his dreams were locked up in a Godrej Bero and keys were hidden. Will his unfulfilled dreams finally come true in Bombay?
Apoorva Vajpayee is a stand-up comedian.
India's first and only comedian-illusionist Karan Chauhan. In a unique combination of comedy, illusion and some very cool magic, Karan leaves his audience in wonder and in splits. Two-time winner of 'Medal of Merlin' for stage magic from the States, Karan is a veteran of many national and international events for top corporates and major brands. But there is nothing he likes more than an interactive public show.
Venue
Toast, Bistro & Bar, Marol
T24 Residency,102, Church Rd, Bori Colony, Marol, Andheri East, Mumbai, Maharashtra 400059