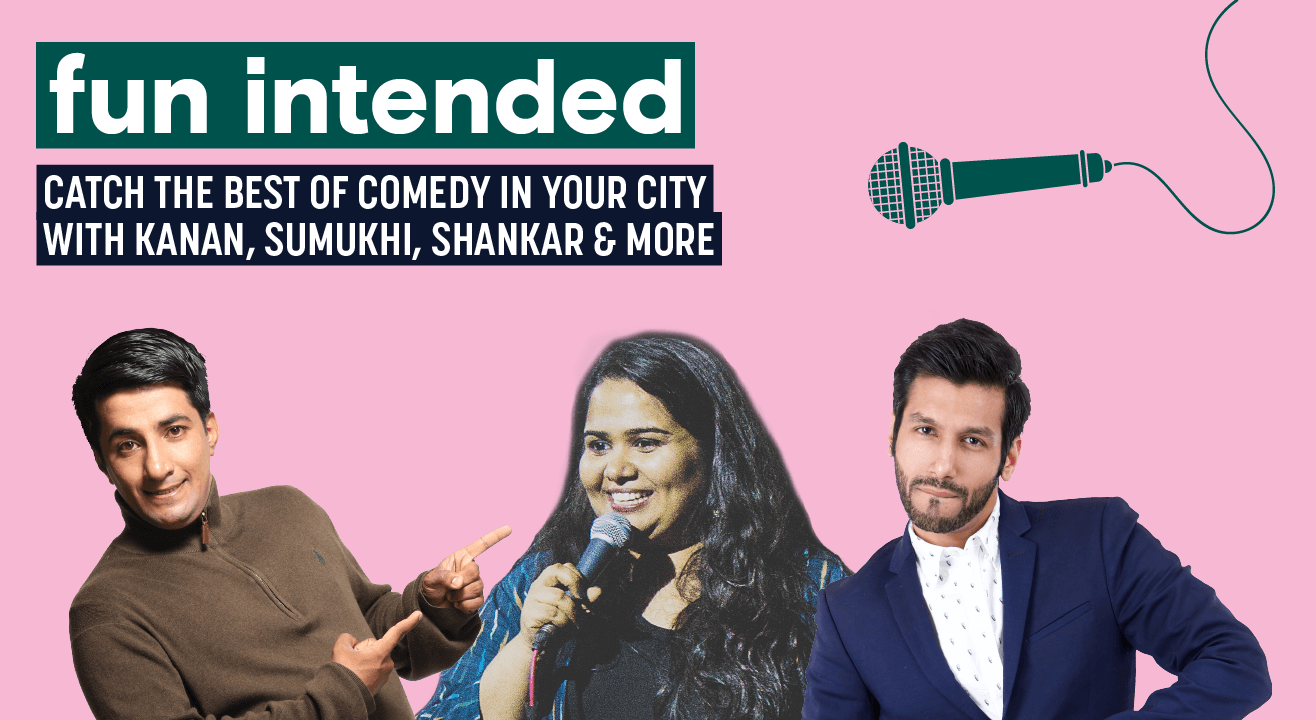 Comedy
Bangalore, your funny escape into reality is here!
Rib-tickling jokes, witty punchlines and a lot of callbacks await you. Listen to the different perspectives, indulge yourself in their observations, catch some random audience interactions at the live comedy gigs across Bangalore.
Bangalore is churning out fresh talent every day, making it the most interesting city in the country for stand-up comedy. It can be considered as a training ground for comics who then move onto cities like Mumbai to access larger audiences and bigger platforms. With new venues, great shows and an ever-growing audience for comedy, despite being young the Bangalore comedy scene is very famous. With events like open mics, improv comedy shows, game shows and many more, there is a different type of comedy events that suits everyone's taste. The city's comedy collective has been expanding since its inception, making it a hot-spot of special comedy events and festivals.
Comedy Events in Bangalore
With so much already being said, check out these live comedy events around you!
Comedians in the city:
From new stand-up comedians trying their luck out to famous comedians experimenting their new materials or performing for their new shows. Why miss any of this comic action in your city? Catch your favourite comedians like Kenny Sebastian, Kanan Gill, Abish Mathew, Sanjay Mankatala, Praveen Kumar, and many more live at different events on Insider.in. Stop watching stand-up clips on YouTube and enjoy the real deal as you watch them perform live.
Venues
If you are on the lookout for some comedy gigs or open mics, don't forget to check out these venues in Bangalore. Take 5, The Local, The Social, Prost, Urban Solace, bFlat Bar, Jagriti Theatre, The Humming Tree etc. are a few places which you need to explore if you are a fan of comedy. Frequented by all the top names in comedy, these venues are well known for their comedy events and open-mics sessions.
Subscribe to receive our newsletter!
Find the best experiences happening out there in your city or enjoy handpicked content while sitting comfortably at home. Paytm Insider is your go-to place to figure out what to do today!