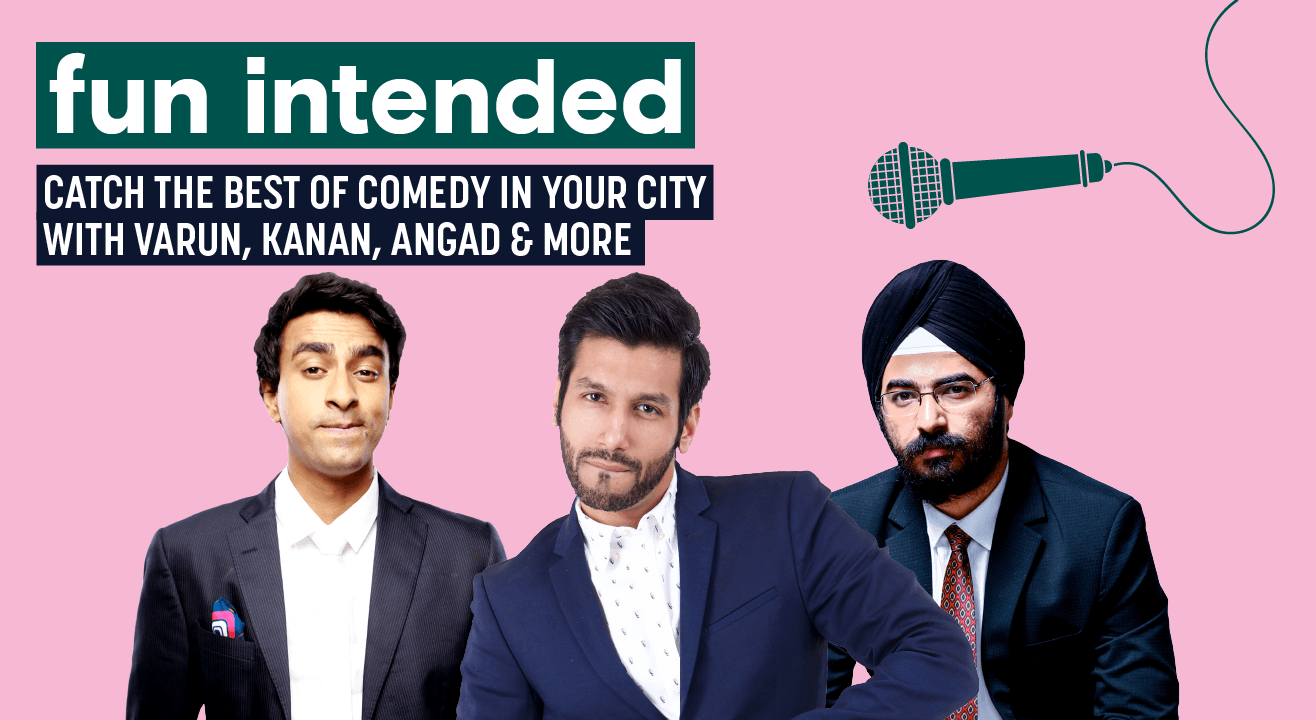 Comedy
Delhi, get ready to flex your funny bones!
Rib-tickling jokes, witty punchlines and a lot of callbacks await you. Listen to the different perspectives, indulge yourself in their observations, catch some random audience interactions at the live comedy gigs across Delhi.
Delhi despite being the political hotbed, the audiences are politically neutral as compared to other metros. With new venues, great shows and an enthusiastic audience base for comedy, despite being relatively new the Delhi comedy scene is growing to be quite famous. With events like open mics, improv comedy shows, game shows and many more, there is a different type of comedy events that suits everyone's taste. The city's comedy collective has been expanding since its inception, growing to be a hot-spot of special comedy events and festivals.
Comedy Events in Delhi
With so much already being said, check out these live comedy events around you!
Comedians in the city:
From new stand-up comedians trying their luck out to famous comedians experimenting their new materials or performing for their new shows. Why miss any of this comic action in your city? This city has had many home-bred comedians. Some of the names in the Delhi comic world include Zakir Khan, Rajneesh Kapoor, Jeeveshu Ahluwalia, Amit Tandon, Neeti Palta, Appurv Gupta aka Guptaji, Kishore Dayani, and many more live at the different events on Insider.in. Stop watching stand-up clips on YouTube and enjoy the real deal as you watch them perform live.
Venues to catch your favourite comedians live
If you're wondering where you can attend comedy gigs or open mics, don't forget to check out these venues in Delhi. Playground Comedy Studio, The People & Co, Innov8, Akshara Theatre, Circle Cafe & Bar etc. are a few places which you need to explore if you are a fan of comedy. Frequented by all the top names in comedy, these venues are well known for their comedy events and open-mics sessions.
Subscribe to receive our newsletter!
Find the best experiences happening out there in your city or enjoy handpicked content while sitting comfortably at home. Paytm Insider is your go-to place to figure out what to do today!