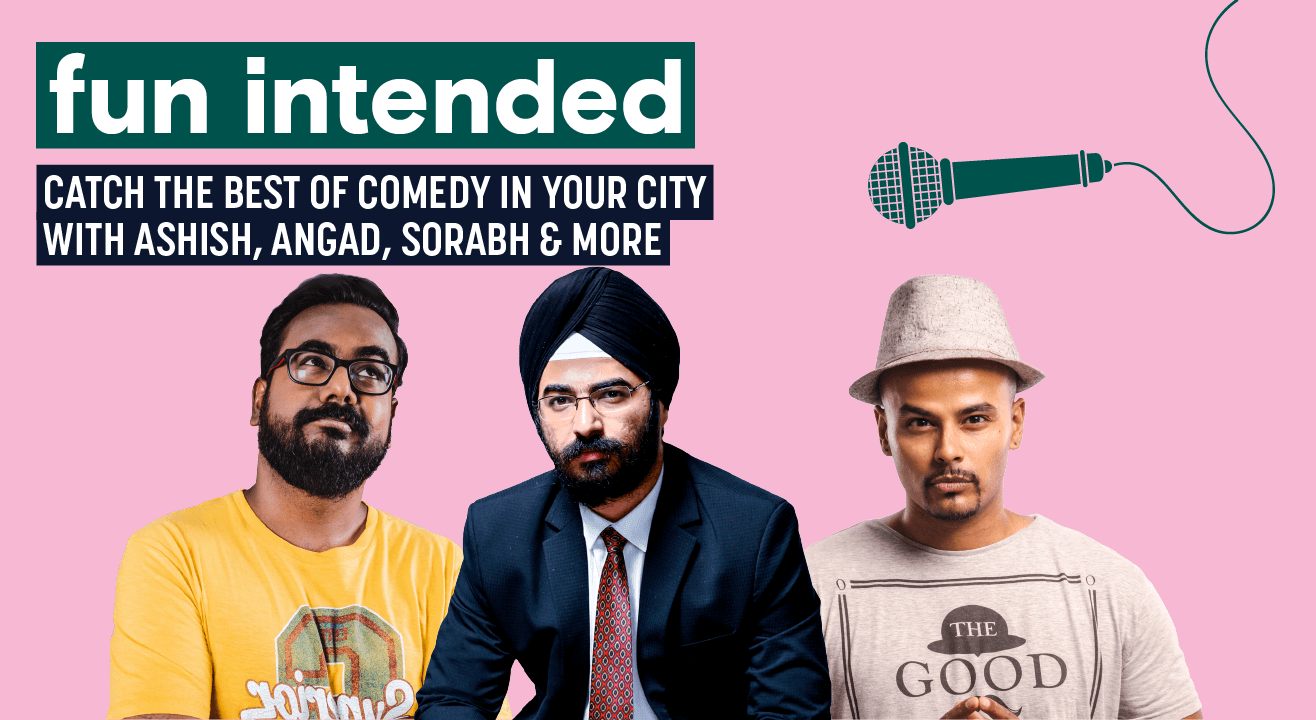 Comedy
Hear laughter? Something's funny in Pune!
Searching for some hahas and hehes in your city? Look no further! Find open mics, stand-up specials and more right here at Queen of the Deccan.
From being a city that gave us the great Pu La Deshpande in the 1940s, who would have the audience in splits, to being a city that offers various age groups different genres of stand up comedy to choose from, Pune has come a long way in the stand-up comedy culture department. Pune, because of its mix of communities and cosmopolitan crowd, has a fair and open-minded audience when it comes to accepting comedy genres.
Comedy Events in Pune
With so much already being said, check out these live comedy events around you!
Comedians in the city
From new stand-up comedians trying their luck out to comedy connoisseurs experimenting their new materials or performing for their new shows, here are some of the comics to watch out for in your city. Catch comedians like Akash Gaurav Singh, Sahil Horane and Sudhanshu Ramteke, Amit Tandon, Ashish Shakya, Pratyush Chaubey, Neeti Palta, Sapan Verma, Sumukhi Suresh, Sorabh Pant and many more live at different events on Insider.in. So, stop watching stand-up clips on YouTube and enjoy the real deal as you watch them perform live!
Venues to get your laughter dose
If you are on the prowl for some comedy gigs, don't forget to check out these venues in Pune. Nukkad Cafe, Classic Rock Coffee Co., Leafy Trails, Spade Comedy Club, etc. are a few places which you need to explore if you are a fan of comedy. These venues are frequented by all the top names in comedy and are well known for their comedy events and open-mics sessions.
Subscribe to receive our newsletter!
Find the best experiences happening out there in your city or enjoy handpicked content while sitting comfortably at home. Paytm Insider is your go-to place to figure out what to do today!