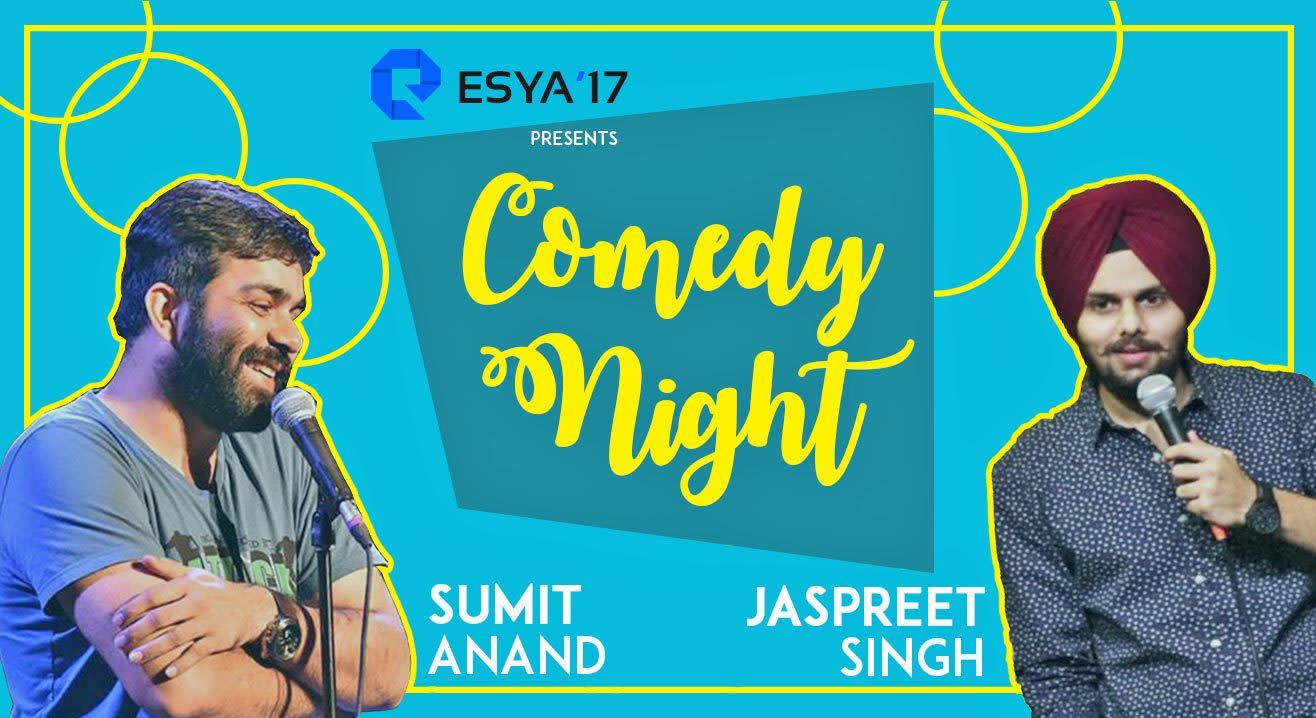 Comedy
Comedy Night At Esya'17 ft Jaspreet Singh & Sumit Anand
About
The Comedy Night is the most exciting part of Esya'17, the technical fest of IIIT Delhi. It is the night of fun and frivolity.
Come over to catch some hilarious performances by two of the most celebrated comedians : Sumit Anand and Jaspreet Singh.
Sumit Anand is an engineer and MBA turned comedian. He has been featured on NDTV Prime for their show "Rising Stars of Comedy" and has performed across prominent theatres in Delhi/NCR – Akshara Theater, Sri Ram Center and Epicenter-Gurgaon.
Jaspreet Singh is an Indian YouTube star and comedic video maker well recognized for his self titled YouTube channel, where he has earned more than 26,000 subscribers. He has the ability to convert a boring situation into interesting and happy moments and tickle your funny bone with his comic timing and style.
This event will be a perfect amalgamation of hysterical laughter and artistry aimed at leaving the audience in splits. It is going to be one great night that will leave the audience with many memories to cherish.