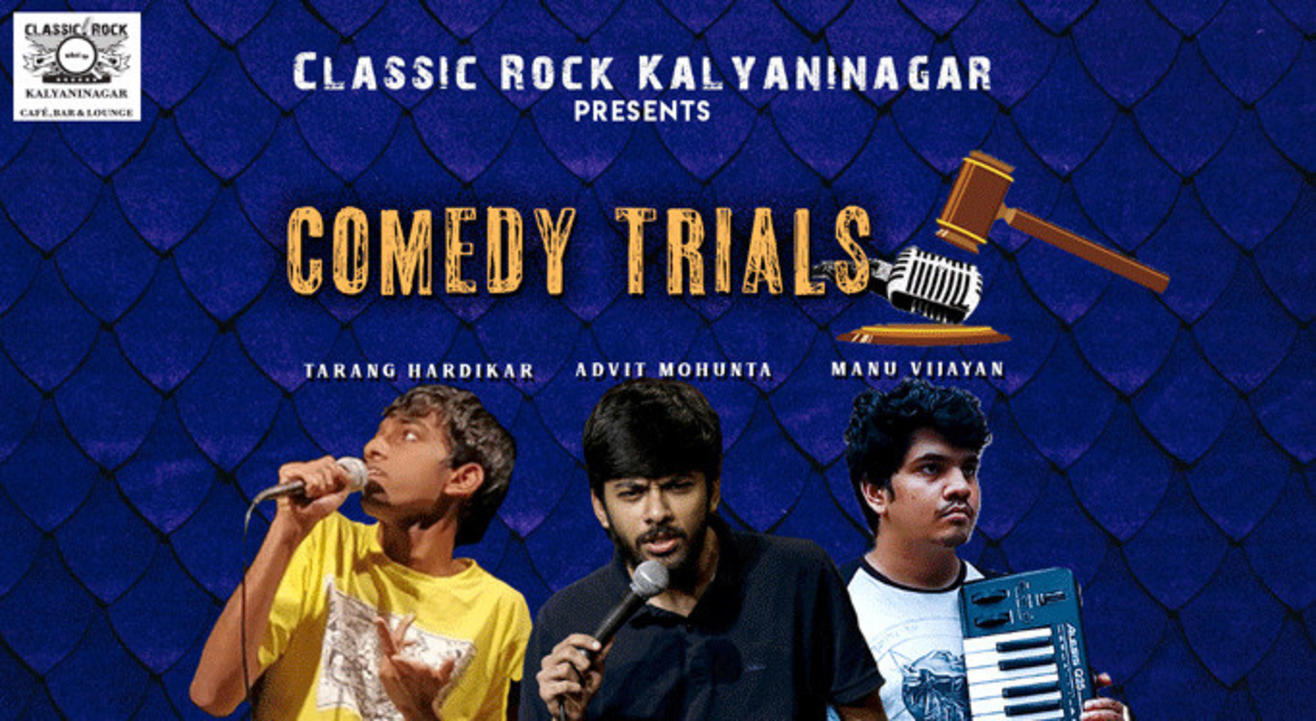 Comedy
Comedy Trials Feat. Advit, Manu & Tarang
Classic Rock Kalyaninagar
About
Classic Rock Kalyaninagar Presents Comedy Trials! Come watch upcoming comedians with a fresh voice perform their best half hour of stand up material at Classic Rock Kalyaninagar for a laughter filled evening, on 22nd March 2019 feat. Advit Mohunta, Manu Vijayan & Tarang Hardikar!
Three comedians, spanning across the risque spectrum will get on stage to make you laugh for 30 mins each. A one of a kind show where you will guffaw at the silliest of premises to the wildest of situations and act outs, and maybe music?!
ARTIST LINE UP:
Advit Mohunta:
Advit Mohunta has a Netflix special coming soon called 'SHOUTING AT THE AUDIENCE'. Yes , the name is also in caps cause he was shouting then too. He has opened for the likes of Rahul Subramanian, Sumit Anand, Anirban Dasgupta and many more. Come see him open, his arms for you, at this show!
Manu Vijayan:
Manu Vijayan brings to the stage his brand of quirky comedy sprinkled with one liners, ironic misdirection & dark humour. His bits, seemingly harmless, often go on a tangent that leaves you both laughing and shocked. After the release of his parody of Ed Sheeran's Shape Of You, Manu has performed alongside top artists like Kenny Sebastian, Kanan Gill, Abish Mathew, Atul Khatri, Kunal Kamra et al and has featured in the line up of The Pune Comedy Festival's first and third editions!
Tarang Hardikar:
With an experience of just over a year, Tarang Hardikar has quickly garnered a reputation for his clean observational comedy routines. With his unique delivery he brings even the most boring topics to life and leaves you laughing off your seats. He has performed with well known comics such as Naveen Richard, Jaspreet Singh, Sumit Anand and many more!