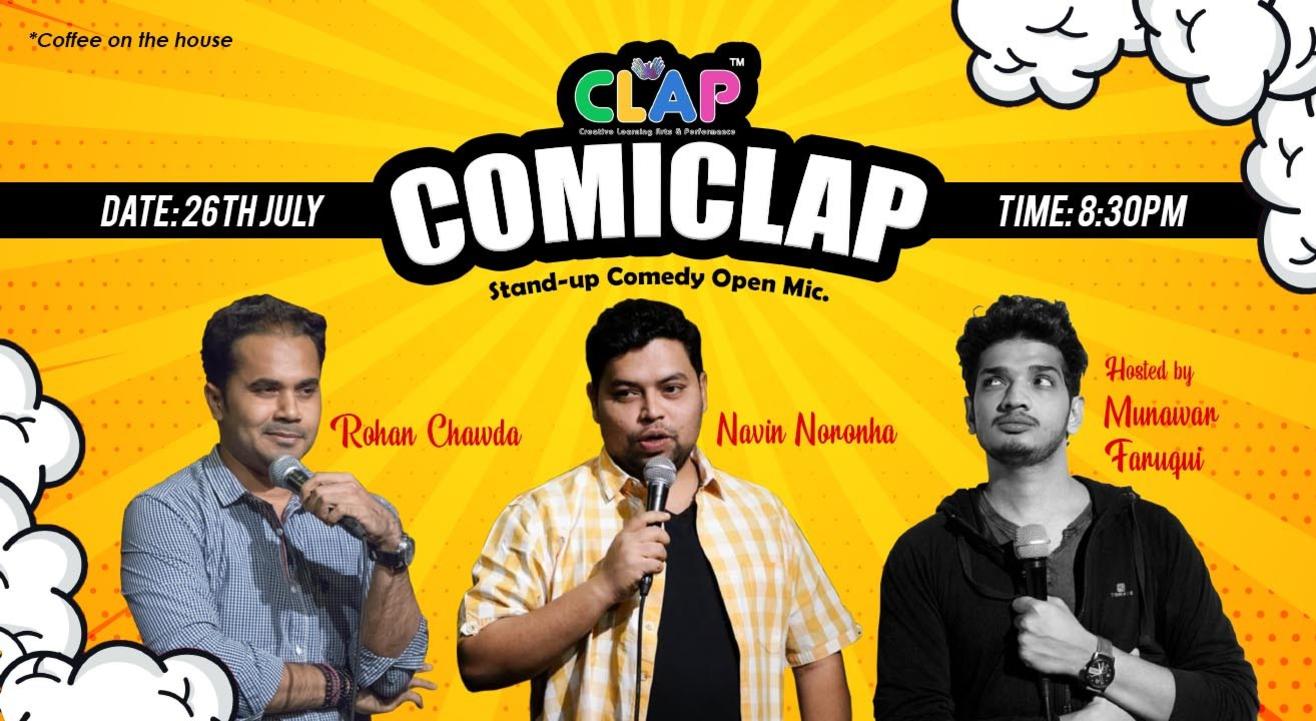 Comedy
ComiClap Stand-up Comedy Open Mic
CLAP Center, Malad, Mumbai
About
Clap Center Presents
COMICLAP a Stand-up comedy Openmic
Hosted by Munawar Faruqui
Special act by
Navin Noronha / Rohan Chawda
And also 10 new and fresh comedians trying their luck in standup comedy.
ComiClap is a show where New and some
Seasoned stand-up comedians will come and
try their new and old material.
Come and watch them live and
give your weekend a worth start with this laughter ride
And one best comic wins a certificate and a free spot in our next stand-up comedy open mic.
The winner will be decided by the Audience..!!
Registration forms for performers will be available on our facebook page soon .
Venue
CLAP Center, Malad, Mumbai
The CLAP, Solitaire II, 201 Unit, 2nd Floor, Link Road, Opp. Infinity Mall, Malad