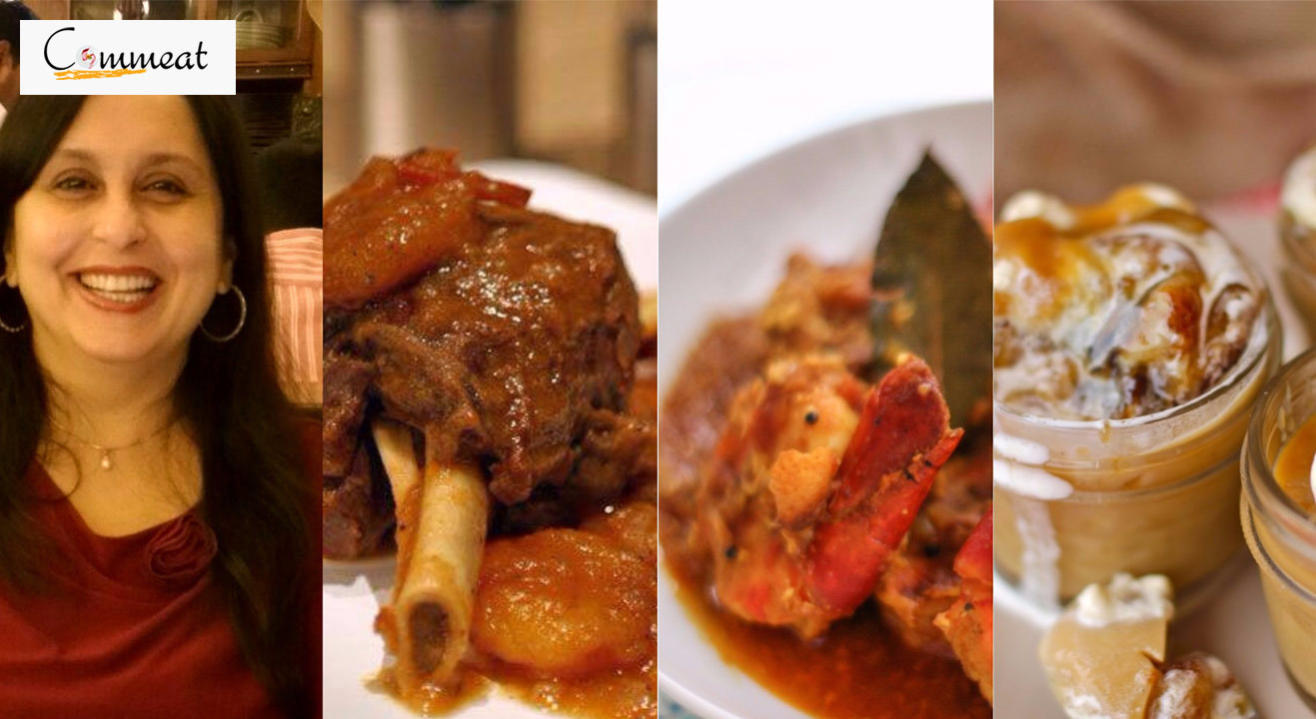 Commeat's Parsi Bhonu with Mahrukh in Mumbai
Mahrukh's Kitchen, Mumbai
Step out and enjoy this event
Invite your friends
and enjoy a shared experience
Commeat's Parsi Bhonu with Mahrukh in Mumbai
Mahrukh's Kitchen, Mumbai
Step out and enjoy this event
Invite your friends
and enjoy a shared experience
Invite your friends
and enjoy a shared experience
Parsi cuisine is an eclectic mix of hot and sweet, nice and spicy, and this COMMEAT's Table is all about some signature and rustic Parsi Flavours, specially curated by Mahrukh Mogrelia of Mahrukh's Kitchen.
Get ready to savour a scrumptious Parsi feast encompassing some time-celebrated delights. Mahrukh is known for her hospitality and a meal that you will not forget in a long, long time.
COMMEAT is a trusted community for food enthusiasts, aimed at giving them the opportunity to explore a particular locale and its cuisine in a new way. They capture the many fantastic opportunities to sample the unique recipes and experiences, which one can have only in the kitchens of world's best home culinaries.
COMMEAT'S Parsi Bhonu is a delicate presentation of Parsi flavours hosted by Mahrukh Mogrelia of Mahrukh's Kitchen on 9th July at Ness Baug.
Take a look at the sumptuous menu
Welcome Drink
Raspberry - A fizzy drink which is a staple at every special Parsi occasion

Starters
Lagaan nu Achaar with crispes - Apricot, raisins and carrot chutney served with rice crackers
Akoori With Hot Chappati - Scrambled eggs prepared Parsi style with hot Chappati

Main Course
Jardaloo Mutton Salli - Boneless mutton in an onion and tomato sauce with apricots and fried thin strips of potatoes
Tatrela Jinga – A Prawn delicacy made in a spicy, tangy sauce
Chicken Pulao - Chicken with basmati rice topped with browned onions
Masala Dhanshak Dal - A Parsi favorite made by cooking lentils and vegetables

Desserts
Caramel pudding – Mahrukh's take on the legendary Caramel Custard
Dal ni Pori - A pastry usually served at tea-time and a Zoroastrian custom at wedding
Mahrukh's Kitchen
Mahrukh's Kitchen, Ness Baug, Nanachowk, 400007 Mumbai
GET DIRECTIONS
Commeat's Parsi Bhonu with Mahrukh in Mumbai
Mahrukh's Kitchen, Mumbai
Step out and enjoy this event
Invite your friends
and enjoy a shared experience