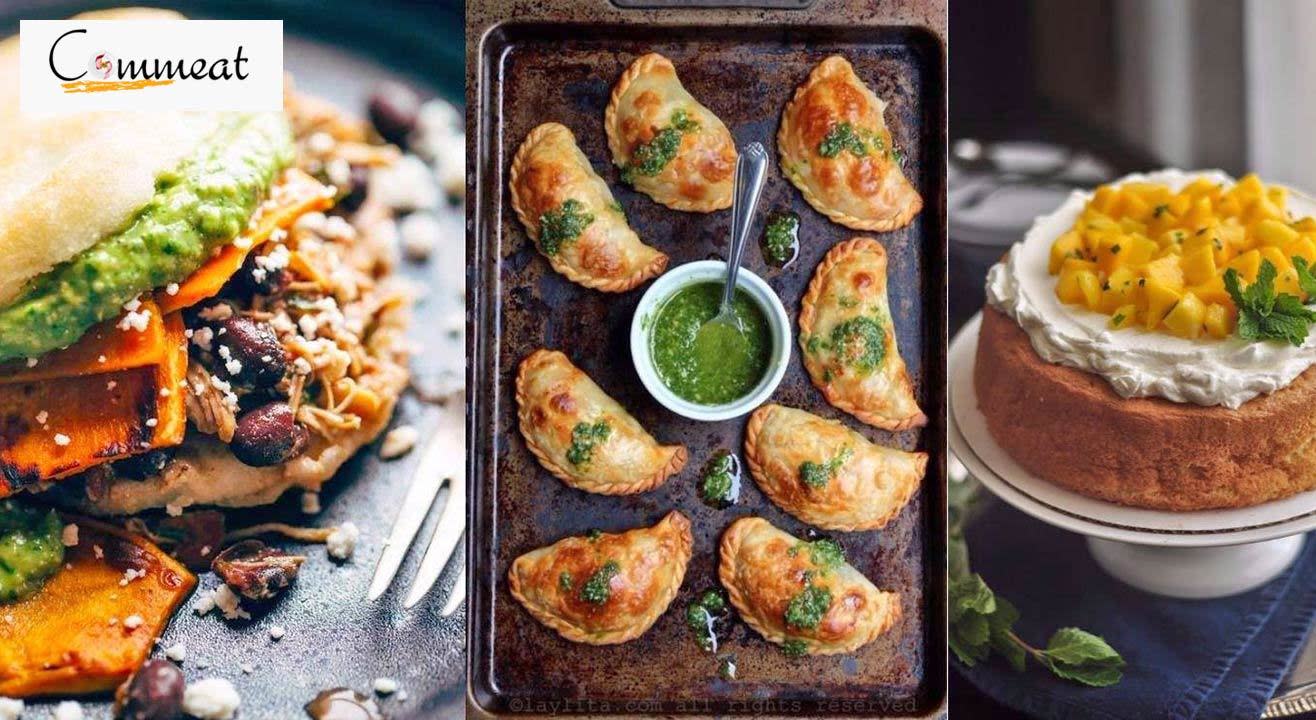 Commeat's 'The South American Table'
Jyoti Mahal, Grant Road, Mumbai
Step out and enjoy this event
Invite your friends
and enjoy a shared experience
Commeat's 'The South American Table'
Jyoti Mahal, Grant Road, Mumbai
Step out and enjoy this event
Invite your friends
and enjoy a shared experience
Invite your friends
and enjoy a shared experience
Latin America is a place where the Native American civilizations created a cuisine vastly different from the other lands. Tan Bueno by Rachana Shah Sony is India's First All-Veg Latin American Kitchen therefore be prepared for unusual, different and rustic flavours because this COMMEAT's table is all about that.
Get transported to the land of magic, mysteries and the coastline.
Be left with a lingering sense of satisfaction and a happy heart. We invite you for this culinary escapade at a cover charge of Rs.1200.
Beber (drink)
Pina Menta Agua Fresca
(Pineapple drink with refreshing mint)

Aperitivos (Appetizers)
Arepas (Corn griddle sandwiches, widely popular in Venezuela & Colombia, served with fried & spiced plantain chips)
Soft Taco with Salsa De Mani (Ecuadorian Peanut Sauce)
(Homemade jalapeno tortilla filled with bean and colocasia root cakes, grated cheese and greens)
Empanadas
(Crisp envelopes filled with beans and sweet corn cooked in ancho chilli paste, & mild cheddar. Served with guava sauce)

Plato Principal (Main Course)
Ocopa Arequipena (A Peruvian preparation, it is a potato bake with spicy cheese and walnut sauce, topped with red peppers and olives)
Sweet Potato / Colocasia root & Queso Fresco Steak (Vegetarian steak with Jamaican spices, made with one of the root vegetables popular across Latin America and served with mole & Argentinian Barbeque Salsa)

Postres (Desserts)
Mexican Hot Chocolate Shot (Nutty Mexican hot chocolate spiked with red chilli powder)
Tres Leches Cake (Butter Cake, soaked in three kinds of delicious milks and served with whipped cream and seasonal fruit)
Jyoti Mahal, Grant Road
Shamrao Vithal Rao Bank - Sleater Road, Mumbai, Maharashtra, India
GET DIRECTIONS
Commeat's 'The South American Table'
Jyoti Mahal, Grant Road, Mumbai
Step out and enjoy this event
Invite your friends
and enjoy a shared experience