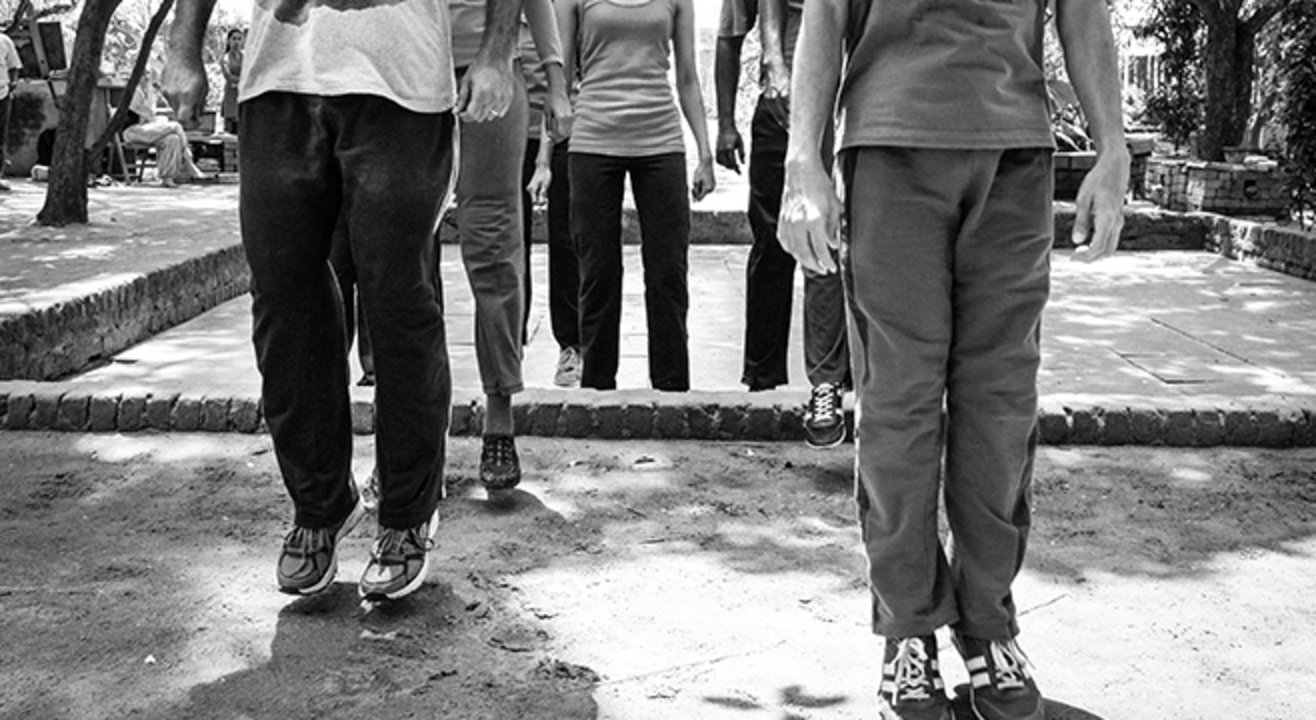 Dance
Conditions of Carriage - The Jumping Project @IGNITE! 2016
16 October 2016 | 7:30 PM
About
In the space of a square pit, a group of people negotiate the force of gravity within their bodies. The cavity of the pit resonates with the impact of bodies hurtling in and springing out. The stability of the square is challenged by an ever-moving central axis around which spirals of running bodies accumulate. The centre gives way to dispersion, chaos, reorder. Time becomes a marker pulling bodies into orbit. In relation to one another, individualities surface, giving way to a new sense of the body in the space.
"The origins of this project go back to my obsession with the functional body in contrast to the performative body. Jumping as a physicality is common to other bodily disciplines such as sport and martial arts, where the decorative element is stripped off to reveal a pure mechanics of the body. As actions, jumping and running affect the energy of the environment. You have only to make two people jump together to notice that they eventually fall into the rhythm and timing of one or the other. This quality of physical affect is something that I found profoundly moving – reminiscent of planets and their orbits.
Working out of SPACES, Chennai, in an open square pit, the idea of space as a changing entity became a preoccupation. Jumping activates the vertical axis. Patterns of jumping and running collide with the angularity of the space, often pouring out of the pit and sliding back in, creating levels through the terrain and the action. Bodies are at once powerful and vulnerable as they navigate their exhaustion. The visually dominant square invites a challenge to displace the idea of borders and limitations. Of seeing and being seen".
- Preethi Athreya
CAST + CREDITS
Performance: Devika S., Dipna Daryanani, Maithily Bhupatkar, Nidhi Misra, Prabu Mani, Pravin Kannanur, Preethi Athreya, Sekher Narayanan, Sruti Sriram, Vasanth Selvam
Concept/Choreography: Preethi Athreya
Training: Prabhakaran (Chennai Boxing Federation), Prabu Mani (Chennai Parkour Circle), Preethi Athreya
Music: Paul Jacob
Scenography: Hans Kaushik
Lighting: Pravin Kannanur, Bhaskar
Co-Production: India Foundation for the Arts, Alliance Francaise of Madras, SPACES.
Thanks to Sadanand Menon, SPACES and Kalakshetra Foundation
*PHOTO: Yannick Cormier
Venue
OddBird Theatre, Delhi
Dhan Mill Compound, 100 Foot Road, SSN Marg, Chhattarpur, New Delhi, Delhi 110030