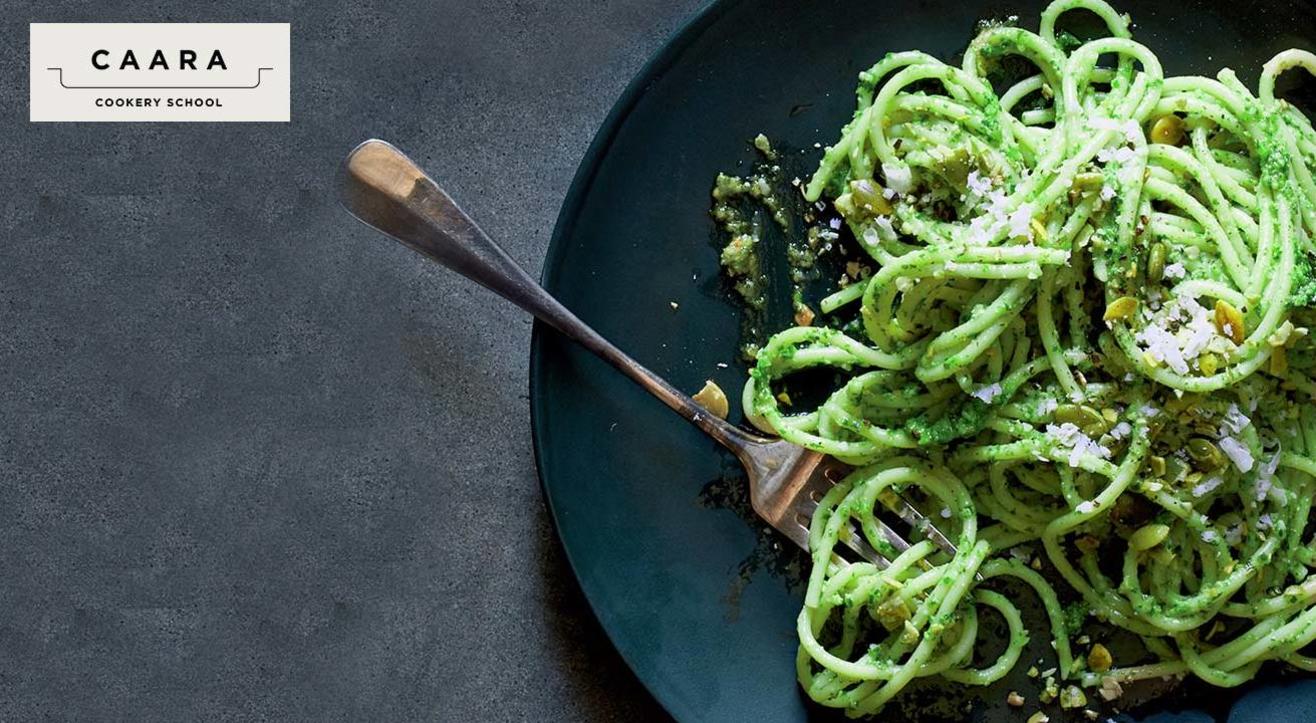 Cook
Confidence in the Kitchen; The Cookery School at CAARA
About
Suitable for beginners, the Confidence in the Kitchen classes at CAARA will be led in English and aim to give you the confidence to cook delicious seasonal recipes for dinner parties, or any occasions, that will impress your guests on all fronts with presentation, taste and timing. The recipes focus on ingredients and preparation techniques that allow you to spend time with your guests rather than locked away in the kitchen.
Everyday Cooking Classes include the following:
- Giving confidence in the kitchen
- Using and cooking with eggs
- Presentation of food
- How to make hosting easy and effortless
- Presenting and serving a 3 course dinner

Sunday 29 October
15:00 – 18:00 Breakfast & Brunch
At CAARA, brunch is our favourite meal of the day. From the healthiest of healthy breakfasts to sharing secrets of how to cook your eggs perfectly, this class includes all of our tip top trade secrets for kickstarting the weekend over brunch.

Sunday 5 November
15:00 – 18:00 An Introduction to European cooking
Paying homage to the roots of CAARA, this class takes inspiration from some of our favourite European dishes.

Sunday 19 November
15:00 – 18:00 Cooking for Health
This class will celebrate delicious, seasonal recipes that are naturally free of refined sugars, dairy and wheat flour. Our course will give students the inspiration to create nourishing dishes from organic ingredients that are good both for your body and mind.

Sunday 3 December
15:00 – 18:00 Preparing a 3-course dinner
This class shares easy to prepare 3-course dinner suggestions which lay the foundations for a really wonderful evening.

Sunday 17 December
15:00 – 18:00 Show-stopping canapés and cocktails
This class takes a Western approach to canapes and snacks and will give you the key to making delicious but stress-free canapes.
Venue
CAARA Base Kitchen
630, Westend Marg, Butterfly Park, Saiyad ul Ajaib, Sainik Farm, New Delhi, Delhi 110030