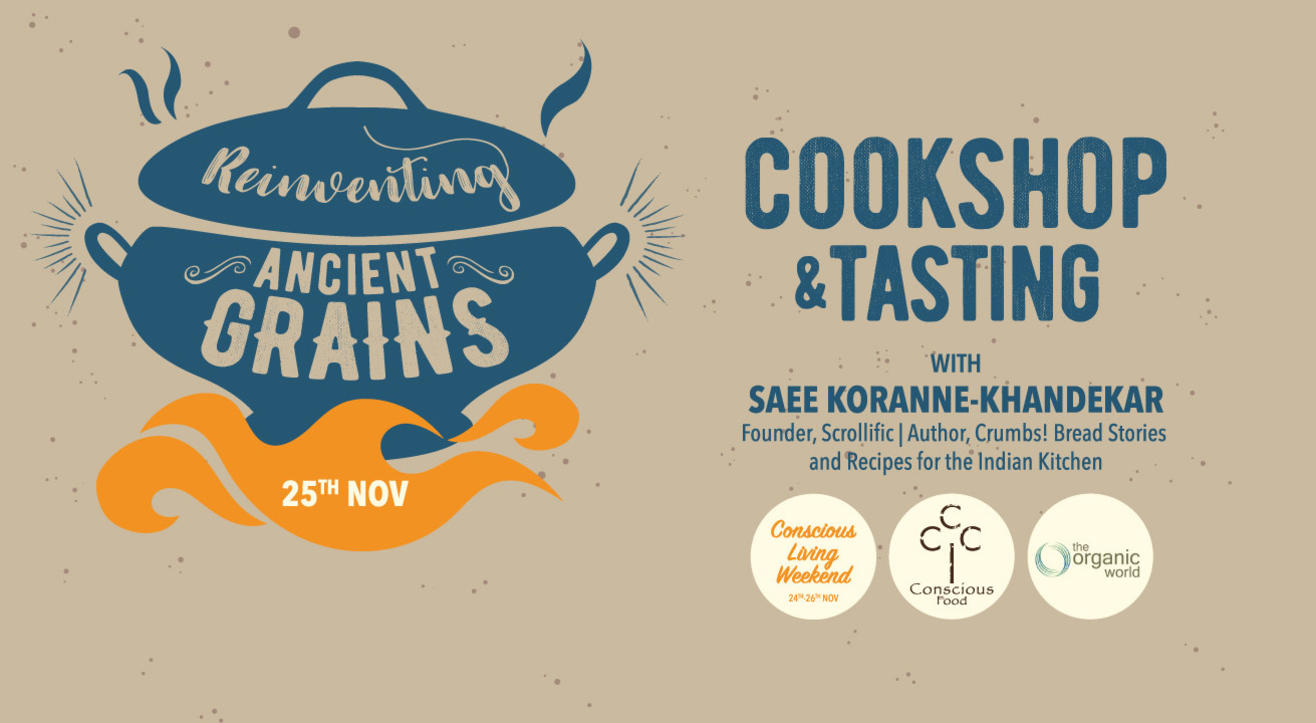 Cook
Conscious Living Weekend: Reinventing Ancient Grains
About
Conscious Food and The Organic World partner to bring you an exciting cookshop experience!
Learn how traditional, indigenous grains can be made in an cosmopolitan, delicious and health-friendly avatar with a our esteemed food writer Saee Koranne-Khandekar. Saee is the founder of the food Content Studio, Scrollific, and author of 'Crumbs! Bread Stories and Recipes for the Indian Kitchen'.
Barley and Citrus Salad
Split Jowar Risotto
Popped Amaranth Muesli
Conscious Food has been the pioneer of the Indian organic and natural food world since 1990. On offer is a curated range of organic and natural grains and cereals, stone-ground flours, natural sugars, iron-pounded spices, power-packed snacks, seeds, nuts and cold-pressed oils to complement the wellness lifestyle. In maintaining an ethical stance, we source responsibly - grown produce, promote indigenous varieties, follow sustainable practices wherever possible and advocate for women's participation in the workforce. In essence, we believe in doing well by doing good.