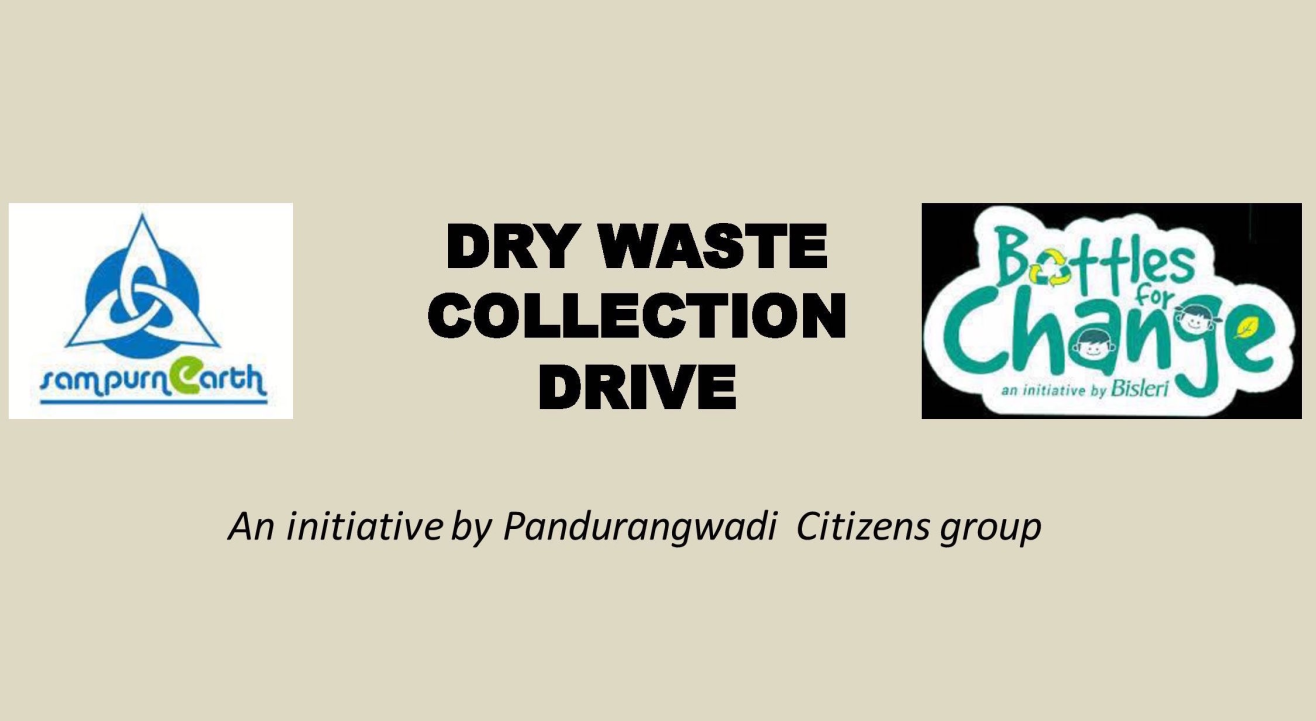 Volunteer
Contribute your Dry Waste for Recycling
About
Have you been segregating your waste but not sure where to drop off your Dry Waste for recycling? This citizen's initiative in Goregaon East is undertaking a Dry Waste Collection Drive to help make it easier for you to dispose your waste in a responsible manner. All items collected will be sent for recycling into new products. So come drop off your segregated dry waste items this weekend and let's reduce the burden on our local landfills.
What can you drop off?:
All types of Dry Waste items are accepted. Please note that the waste must be well segregated and not be soiled with food. Milk pouches/ bags must be washed clean and dry before depositing.
Below is a broad list of items accepted:
All types of Plastics (bottles, containers, bags, milk packets, toothbrush, wrappers, etc.)
Paper (Newspaper, magazines, pamphlets)
Cardboard
Glass
Aluminium foil
Metal
Rubber
E-waste (CD, mouse, keyboard, etc)
Please note the following items will not be collected:
Wooden or cane items
Clothes
Meet the Team:
This Dry Waste Collection Drive is organised by a team of 10 enthusiastic local citizens, that include working professionals and senior citizens.


Location Details:
Pandurang Wadi Ground, Opposite Masurashram, Road number 4, Goregaon (East), Mumbai - 400063
Nearest train station: Goregaon
Venue
Pandurang Wadi Ground
79, Panduranga Wadi Rd, Pandurang Wadi, Goregaon, Mumbai, Maharashtra 400047
GET DIRECTIONS