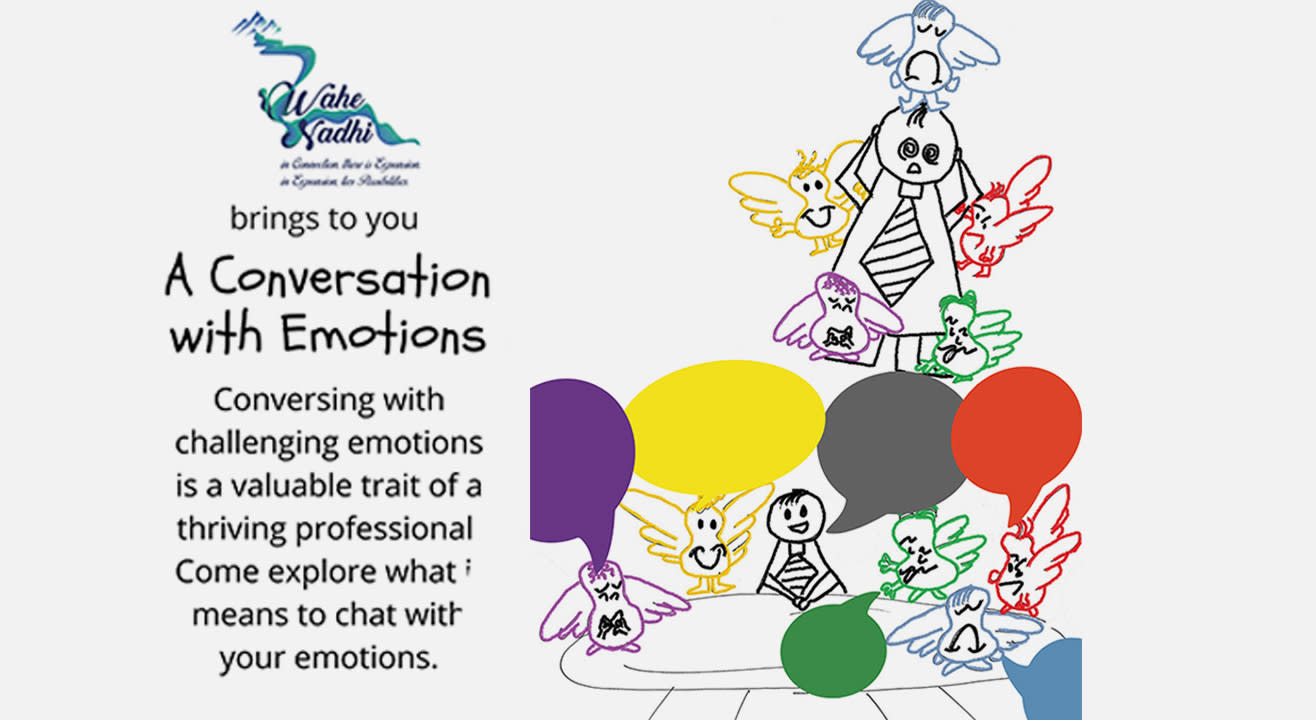 Self Improvement
Conversation with Emotions
Multiple dates | October | November | 10AM
Dialogues Cafe, Koramangala
About
Ever found yourself being defined by an emotion? Ever defined someone through an emotion? Ever heard things like "He is an angry man, it's frustrating to talk to him", "She is scared of any initiatives, her only answer is to start crying at the drop of hat". Or perhaps, you have found yourself in multiple contexts, 'frozen in fear' or 'lashing out in anger' or 'jumping exceedingly with joy' and regretted in retrospect. It may have not been the best response to the situation.
If emotions took a form, then who do you think was in control? You or the emotion? Who do you think is in control when you define yourself as fearful, angry? You or the emotion?

What if these emotions are showing up disproportionately or inappropriately because we haven't listened to what they have to say? What if they are messengers who simply want the best for our well- being and to help us thrive in our professional and our personal lives.

WAHE NADHI's experiential program "Conversation with Emotions" facilitates this journey as you explore your messengers – the emotions.
Exploring emotions as messengers for our well -being , helps us in expanding our mindset on how we perceive Emotions.

What will we do together
- Learn to build a practice where your emotions are not in control of you but in conversation with you.
- Learn to recognize when you are in denial, defense or suppressing an emotion.
- Understand the neuroscience of the brain and body when an emotion surfaces.
The program can be considered one of the first steps to create a mind-body connection with oneself which helps us to build strong connections with the world that we interact. After completing this program, participants are invited to sign up for the next level.
Venue
Dialogues Cafe, Koramangala
41, 100 Feet Rd, 4th Block, Koramangala, Bengaluru, Karnataka 560034
GET DIRECTIONS