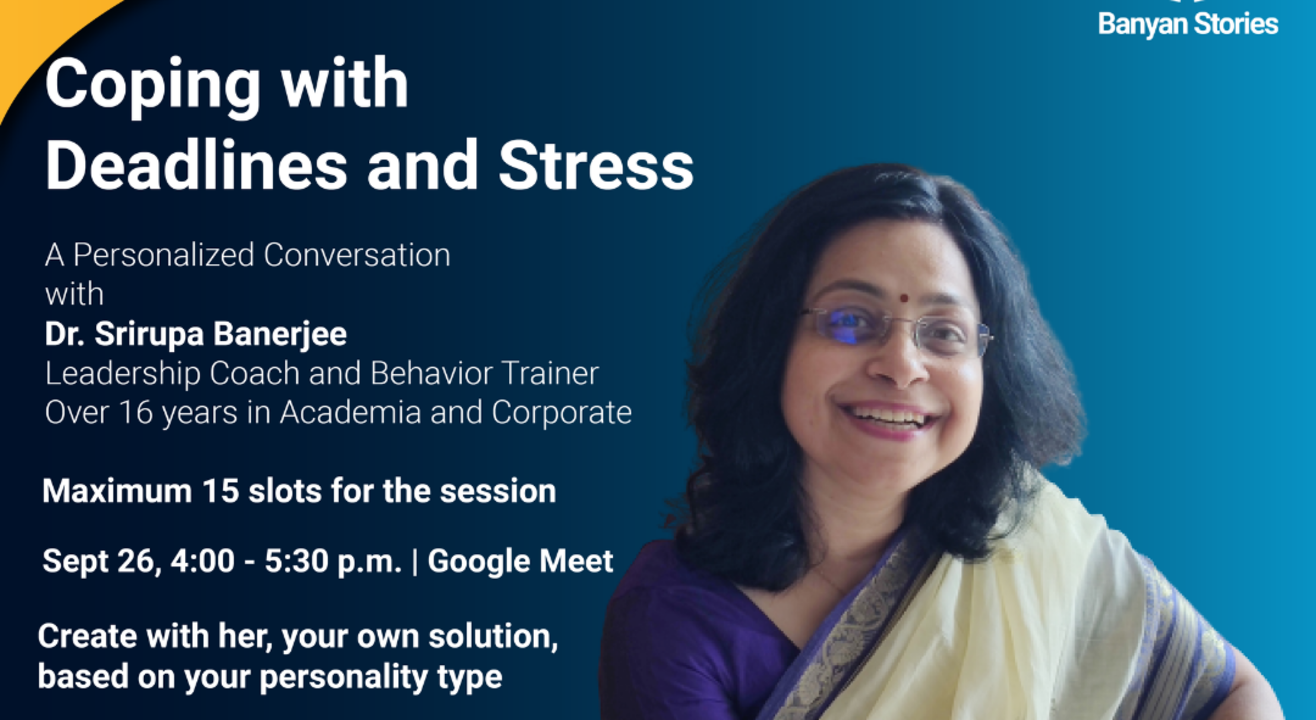 Coping With Deadlines and Stress
Invite your friends
and enjoy a shared experience
Invite your friends
and enjoy a shared experience
About the Event
About the Event:
This is a LIVE session. Deadlines and stress are two main issues plaguing a lot of us today. We are able to cope or not cope with them in our own capacity.
The truth being that a lot of us need to understand that we all are unique in nature and the way of dealing with deadlines and stress will be different for any two individuals.
Dr. Srirupa Banerjee is an expert in understanding this very human side of any individual. She will work and discuss with you on a pattern on how to deal with deadlines and stress.
Takeaway:
You will have a concrete plan of action to take care of the daily hassles which come with deadlines and the resultant stress.
Create with her, your own solution, based on your personality type
About the Speaker:
Srirupa, is a Life and Leadership Coach and a behavioral trainer, with unbounded passion for the subject. She believes that people operate at their best at any given point in time. They just need a little nudge and hand-holding to blossom into their true radiance. Being a Professor and a consultant, she brings on to the table hardcore theory and practical experience with equal importance and relevance to both. She has over 16 years of teaching and corporate experience. She currently teaches at the management department of the Nirma University and in the Urban department at CEPT University. She is an entrepreneur and has founded her company, TRAVERSE.