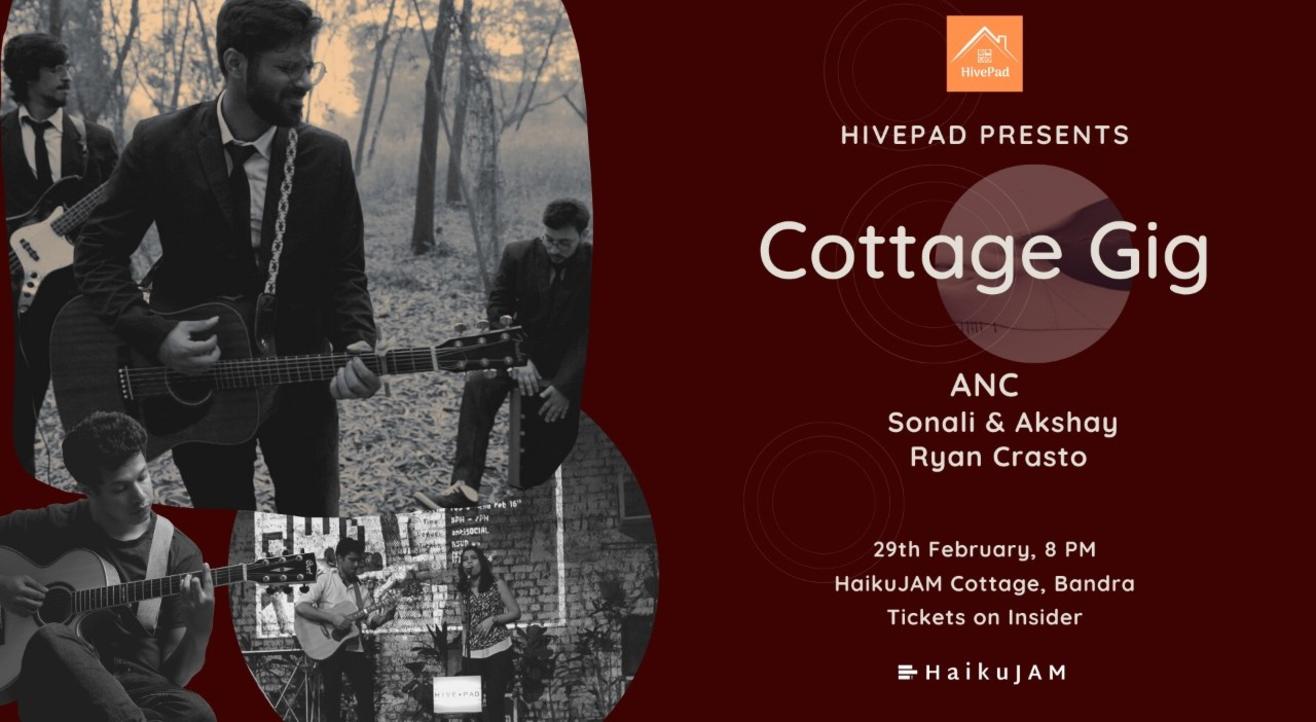 Music
Cottage Gig | HivePad's Indie Concert
About
HivePad brings together communities to experience artists in the intimacy of homes and unconventional spaces. An intimate gathering of people, an evening of conversations and connections. HivePad is all that and more.
Join us for some enthralling music for our next cottage gig, which promises to be probably the most cosy night in the city. For this session of HivePad - we've got a stellar line up featuring ANC, Saloni Peres & Akshay Goudino and Ryan Casto. ANC is launching their tour 'Be Alright', with their first gig as part of the tour at HaikuJAM. If you've heard these artists perform live before, we're sure you'll join in. If you haven't seem them live, they're waiting to be discovered! Trust us, you're in for a treat!
Venue: HaikuJam, Bandra West
Limited tickets. More instructions to be shared upon signing up. The tickets can be purchased online. Minimum contribution is Rs. 300, which goes towards the set up cost + artists who're performing their souls out during the concert.
See you on Feb 29th! Cheers!
Venue
HaikuJAM
Mehdi Cottage, 36 Waroda Road, Bandra West, Opp. Birdsong Cafe, Mumbai, Maharashtra 400050
GET DIRECTIONS