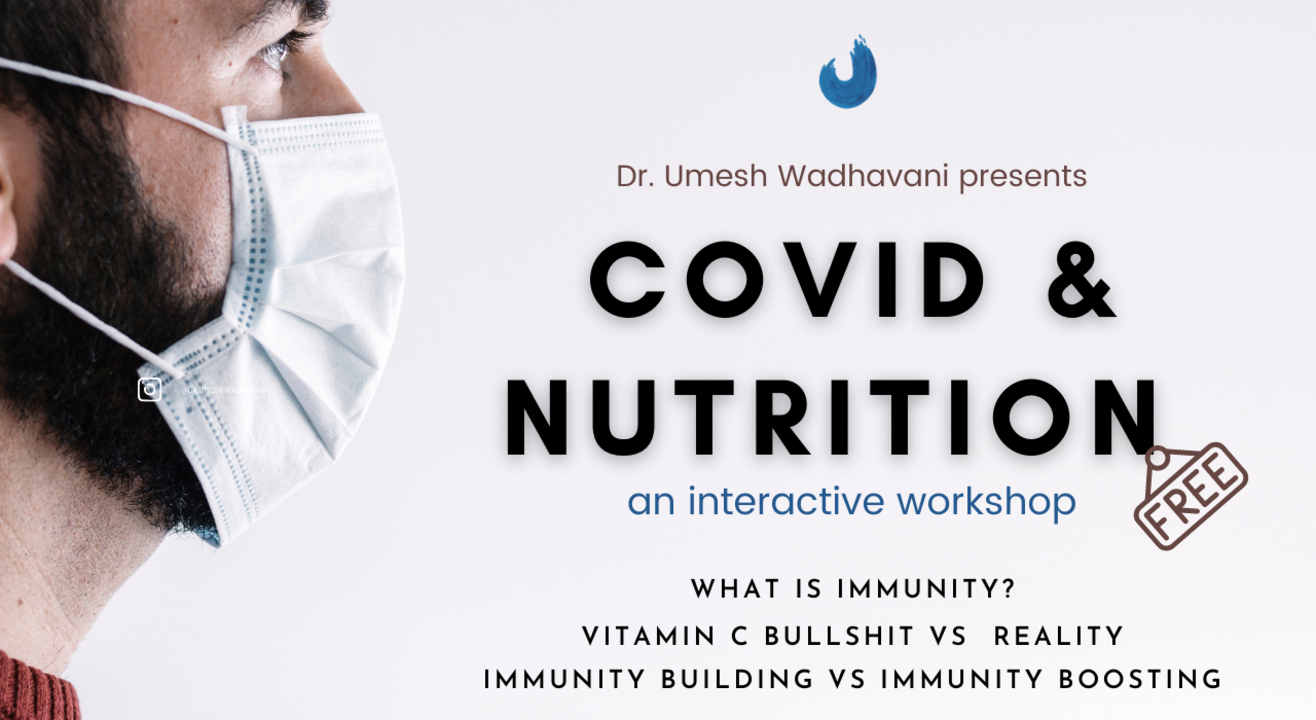 Covid & Nutrition | an interactive workshop by Dr. Umesh Wadhavani
Enjoy this event from your home
Event Guide
Live Fitness
Workout with a pro
Invite your friends
and enjoy a shared experience
Event Guide
Live Fitness
Workout with a pro
Invite your friends
and enjoy a shared experience
About the Event
Covid & Nutrition | an interactive workshop by Dr. Umesh Wadhavani
Who is it for?
For literally everyone! PERIOD
Session contents
COVID INFECTION SIMPLIFIED
Immunity Simplified
Immunity building vs Immunity boosting
Vitamin C and Vitamin D myths
Simple and practical Nutrition Tips to better your Immunity
Q & A
When and where?
This Sunday the 18th April at 8pm IST
Zoom application
Fees
There are no charges, however, I would really appreciate if you could share my instagram event post with 5 of your friends to spread some love & health.
About Dr. Umesh Wadhavani
Dr. Umesh Wadhavani is a Nutritionist and Mental Health Professional, completely unlike anyone in the profession. After completing his Bachelor's degree, he went to Oxford to pursue his Masters in Health Care Management. He completed his training in Fitness and Nutrition while managing a Psychotherapy clinic based in Harley Street, London. He relocated to India in mid-2019 and has been actively involved in enhancing people's lives by assisting them with their fitness and nutrition goals. He is also the founder of SIMPLY WELLNESS, a virtual clinic that seeks to address the various lifestyle issues and concerns people have, such as Diabetes, PCOD, Hypertension, and many more.
Future Workshops
Please join Dr. Umesh's Whatsapp wellness group at the link given below to get regular updates on his future workshops
https://chat.whatsapp.com/HEqInhsbIobLEaBKhJfAJx
Social Media
@dr.umesh.wadhavani
Any questions
Please feel free to WhatsApp Dr. Wadhavani on +918000001025 if you have any questions.
Looking forward to see you all.