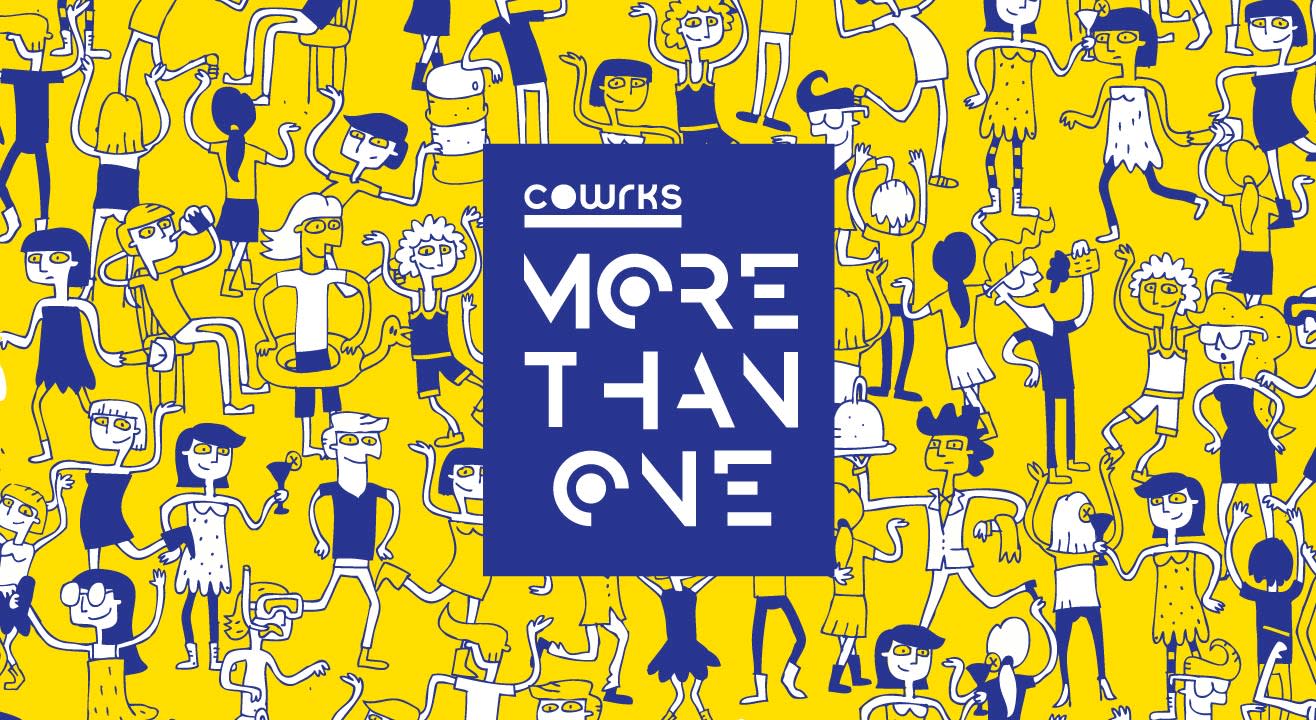 #RaiseAToast to CoWrks As They Turn Two
The Workspaces company turns 2 - they're celebrating, and you're invited!
Invite your friends
and enjoy a shared experience
CoWrks turns two on 28th September, and they feel proud to have built a community of members who have rallied with them, succeeded in their businesses and grown by numbers. Share #MoreThanOne laughs with India's happiest bunch of stand-up artists, and join in for the party and celebrations as they #RaiseAToast to CoWrks turning 2!

There are events in Bangalore, Mumbai, Gurgaon and Chennai. Each event features...
#CoWrksCommunityLounge discussions:
Bangalore: Under 25 - Shreyans Jain, Founder; Denture Capital - Manu Srikumar, Co-founder; Hush - Ashutosh Dabral, Co-founder; Women's Web - Anju Jayaram, Co-founder; YourStory - Vishal Krishna, Business Editor

Mumbai: BabyChakra - Naiyya Saagi, Founder; Brown Paper Bag - Kanika Parab, Founder; BeYouNick - Nikunj Lotia, Founder & Actor; Swap Book - Pravin Subramanian, Founder; Mansii Shetty - Moderator
Gurgaon: POPXO - Priyanka Gill, CEO; What's Up Life - Gaurav Luthra, Founder - Moderator; HT - Dhrubo Jyoti, Writer & LGBT Activist; Premier Sports League - Prithvi Bajaj, Founder
Chennai: Chennai Memes - Gowtham, Founder; Chennai Street Photography - Seevagan Bharathy, Founder; The Book Office - Naresh Ramamurthy, Co – Founder
#StraightFromTheArt - art talks and workshops
Bangalore: Foley Designs - Michael Foley, Founder

Mumbai: TaxiFabric - Talk on 'Design for Good' by Co-founder Madhuvanthi Senthilkumar; Salika Virji, Independent Artist - Workshop on water colours

Gurgaon: Ptah - Calligraphy, Caricature & Cartooning

Chennai: Parkour Circle

#MoreThanOne laughs comedy featuring top comics
Bangalore: Sorabh Pant
Mumbai: Kautuk Srivastava
Gurgaon: Pratyush Chaubey
Chennai: Bala Kumaran, Vikash Paul, Saadita Ali
#RaiseAToast
The final celebration with some top DJs and drinks.
About CoWrks
CoWrks is an expanse designed for individuals who like to tinker with ideas - A coworking space built for entrepreneurs, freelancers, startups, and even Fortune 500s. Don't just give your business a home. Give it a community to grow with. It's a nationwide community across Bangalore, Mumbai, Delhi NCR, Hyderabad and Chennai. Explore here.
Subscribe to receive our newsletter!
Find the best experiences happening out there in your city or enjoy handpicked content while sitting comfortably at home. Paytm Insider is your go-to place to figure out what to do today!