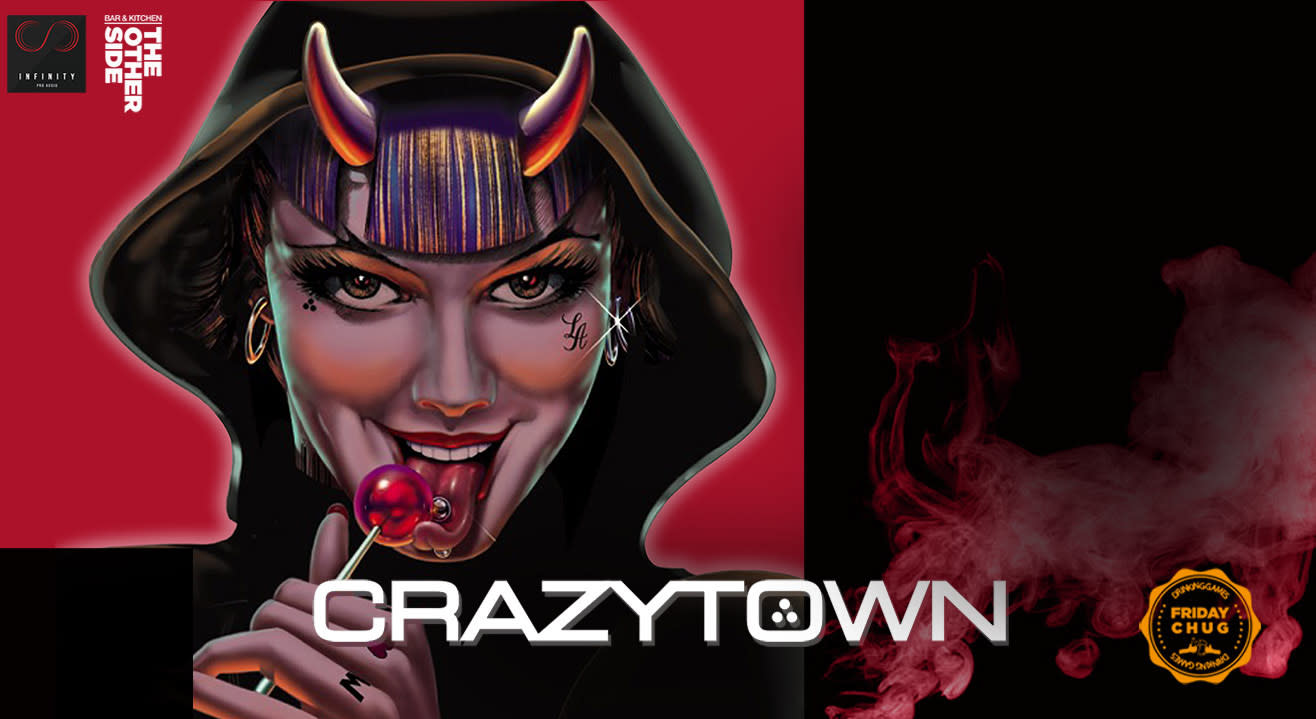 Music
Crazy Town
April 28 | 7PM (Gates Open)
The Other Side, Jubilee Hills
About
Crazytown is back. Crazytown is wiser. Crazytown is better. Crazytown is now!
When the new millennium arrived, one of the breakout bands to not just embrace but help shift the tectonic plates of the music industry was Crazy Town. More than a decade ago, their No. 1 hit "Butterfly" from their debut album The Gift of Game, resonated across the globe. After 2002's Darkhorse, the band broke up. Now, more than a decade later, Billboard is premiering their new single, Megatron.
The Other Side, is bringing Crazytown all the way down to Hyderabad for a special one that's more than butterflies and sugar.
Venue
The Other Side, Jubilee Hills
Road Number 36, Jubilee Hills, CBI Colony, Jubilee Hills, Hyderabad, Telangana 500033