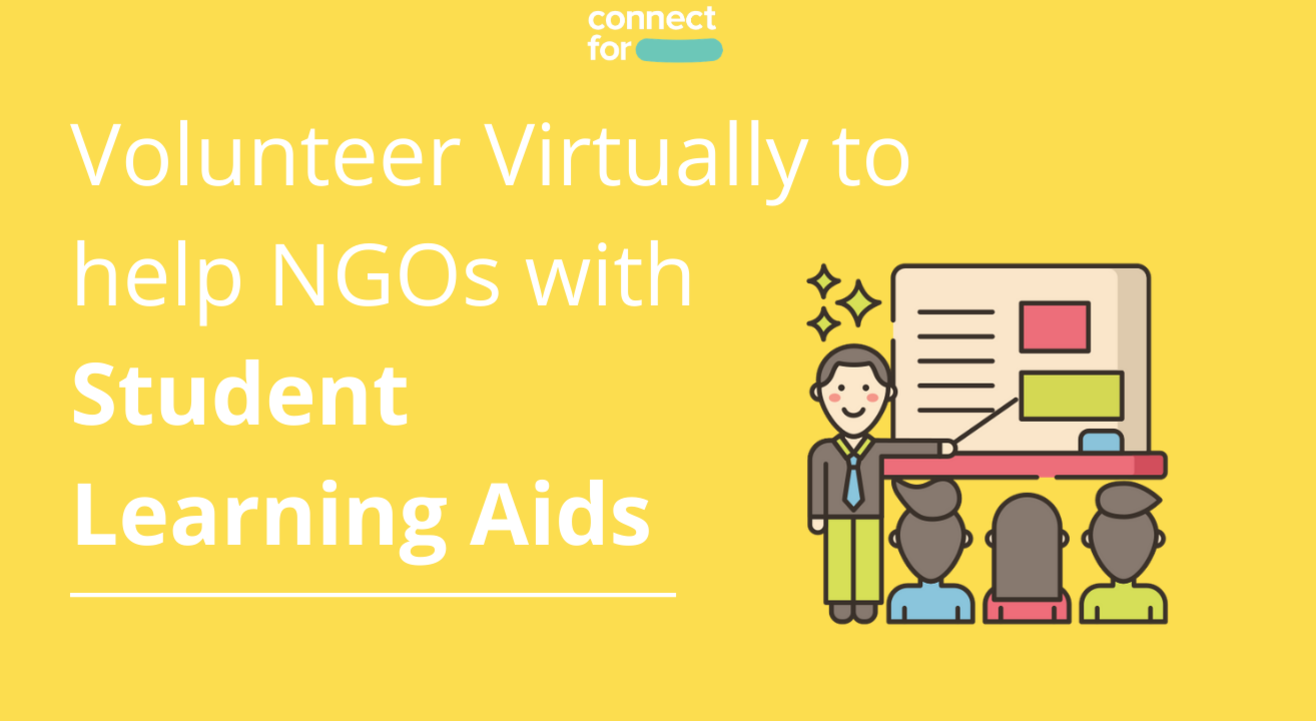 Create Learning Aids to help students learn better
Invite your friends
and enjoy a shared experience
Invite your friends
and enjoy a shared experience
About the Event
Looking for meaningful ways to volunteer, contribute positively and make a difference from within your home? If you have experience in teaching and are good at coming up with quick ways for kids to learn, ConnectFor is looking for you!
Help ConnectFor's NGOs by developing teaching aids for children in the forms of worksheets, quick quizzes, interesting videos or many other ways. These resources will help children across the country and between the ages of 6 and 16 to learn. Since many of these children are out of of school, the learning aids you create can have a huge impact on them.
How can volunteers help?:
Volunteers can select a topic to work on, post which they would be required to design a plan and submit the learning materials created online. The ConnectFor team will then share the same with the appropriate NGO partners.
Volunteers are expected to send in aids that they have developed for at least one topic or concept clearly in a week's time. This usually takes about 5 hours. Volunteers are welcome to develop aids for more than one topic. The teaching aids can be created in English, Hindi or any other regional language.
Please note: Once you sign up, the ConnectFor team will reach out to you to brief you on further details and share guidelines to help you navigate around the volunteering experience.
Time commitment needed by the Volunteer:
5 hours/week


Meet the Team:
ConnectFor, a research project of The Rosy Blue Foundation, is a digital volunteering platform that matches and connects volunteers to NGOs based on their requirements. ConnectFor was founded in 2015 by Shloka Ambani and Maniti Shah when they understood the value of human capital and it's dire need in the development sector. They have over 18,000 volunteers registered on their platform and work with more than 350 NGOs.
The Rosy Blue Foundation was established in 2010 as an organisation aimed at improving and enhancing the community service commitment of the Rosy Blue Group. The foundation believes that the education field has the greatest potential for innovation and impact, and is therefore working towards helping others gain empowerment through education.
Questions? Reach us at:
vidhi@connectfor.org or virtualvolunteering@connectfor.org