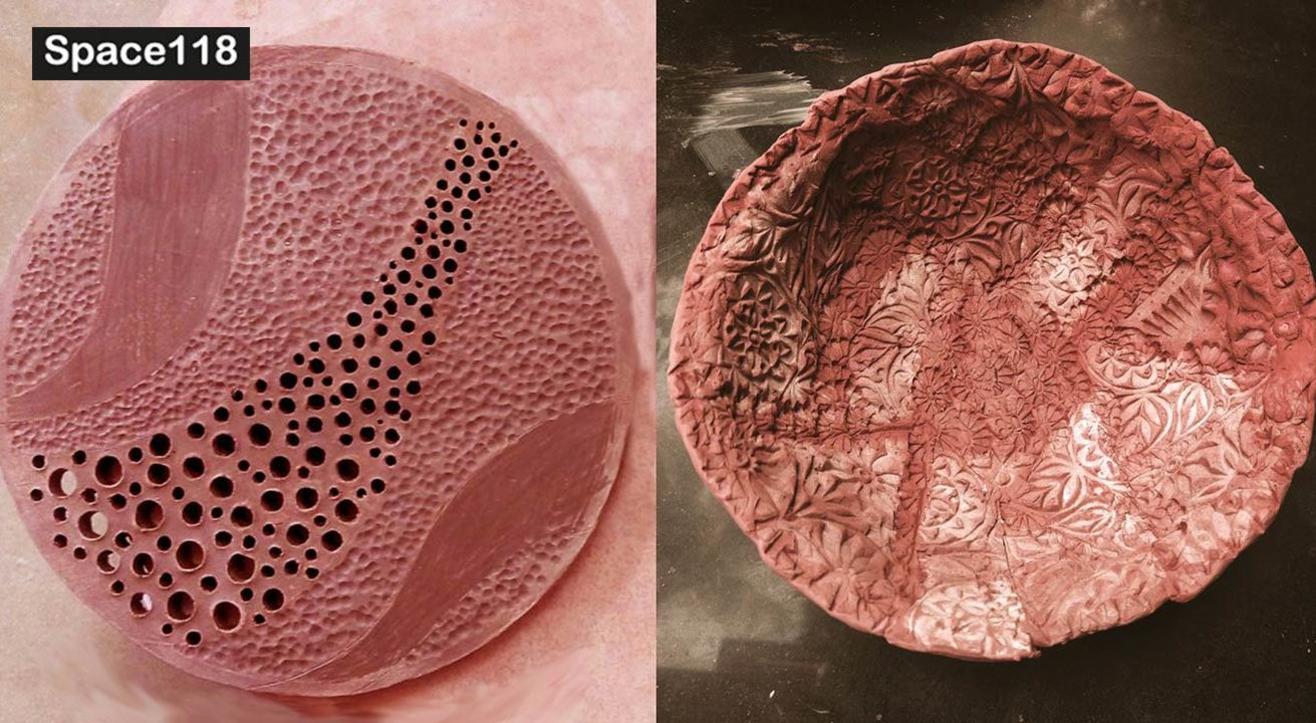 Design
Creative Platter & Bowl Making Workshop
About
It is time for you to make unique and decorative terracotta bowls and platters using slab, coil and the pinching method.


You will be assisted by Shalan Dere, a well renowned ceramic artist who will guide you through the procedures so that you learn something new!


In order to make them usable, the participants will need to fire them. Firing is available at an extra cost of INR 350/- per piece. The pieces could later be collected directly from the instructor's studio.
Shalan Dere is an accomplished ceramic artist with over 15 years of experience. She holds a B.Sc. in Chemistry and Botany, and has completed her Masters in Business Management from Jamnalal Bajaj Institute of Management Studies in 1968. Shalan managed a small scale industry until 2000, after which she took up studio ceramics as a full time profession. Mrs. Dere has designed and executed specially commissioned murals, exhibited figurines large and small, thrown vases, made tableware and even built ceramic furniture. Apart from her own gallery, she has had many successful shows in the past years in Mumbai and other cities of India. According to Mrs. Dere, working with clay is akin to meditating, a great stress buster and also helps in honing one's creative expression.
About the Organizer & Venue
Since 2010, Space118 are an independent art space, providing studio spaces on a short-term basis (1 month) to young and emerging artists as part of its commitment to nurture young art practitioners.
Venue
Space 118 Studios
Sapce 118, 118 Wadibunder road, Near St.Mary's and Falzani School, Mazgaon, Mumbai, Maharashtra 400010