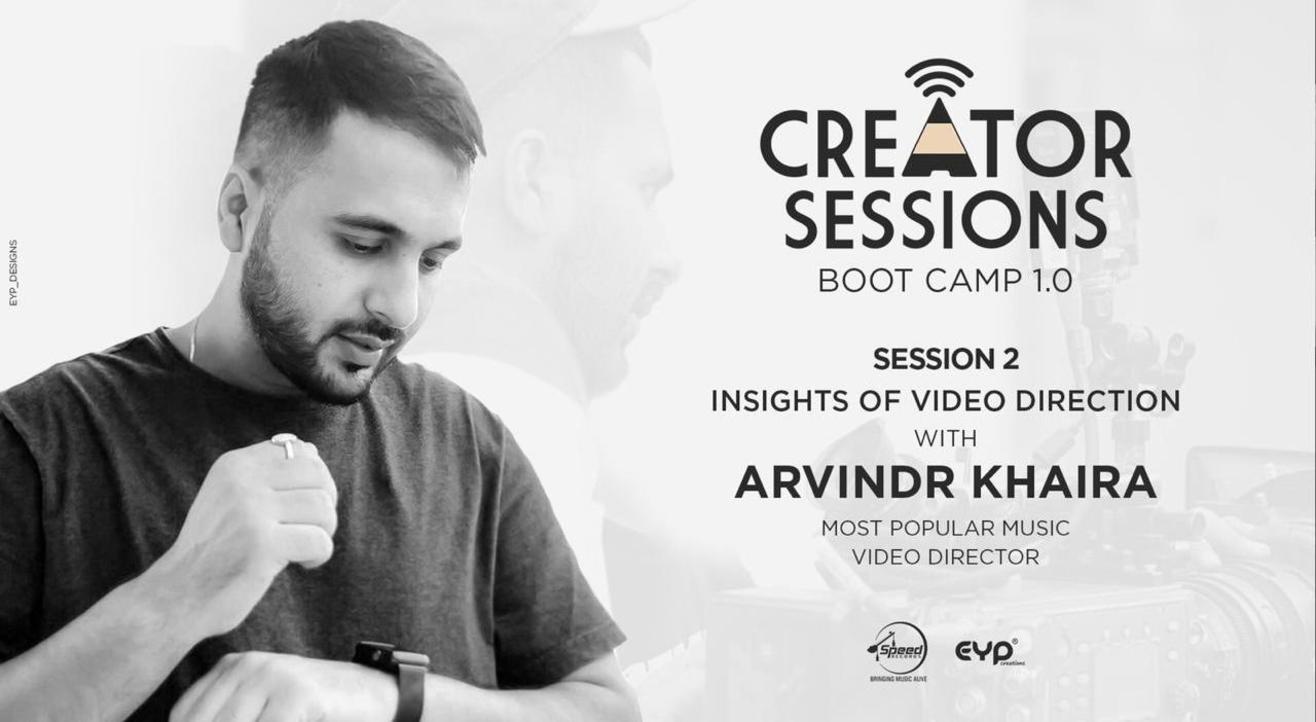 Creator Sessions Bootcamp 1.0 (Insights Of Video Direction)
Invite your friends
and enjoy a shared experience
Invite your friends
and enjoy a shared experience
About the Event
About : As everyone is well aware of the current global pandemic concerning Covid-19, we've found ourselves in an unprecedented and unique situation where we need to unite in our actions more than ever to combat and win over the coronavirus. In these tough times, it is relatively easy to be bored or be bogged down by negative thoughts.
Today, everyone from the industry wants to work with Arvindr Khaira. His passion for music and direction has helped him, create gems like - Filhall (780+ Million views),Nikle Currant (660+ Million views), Kya Baat Ay (493+ Million views), Coka (414+ Million views) and so on.
This session brings an opportunity for all those who are looking to become professionals in the industry, where you can have interaction with the man of so many worlds. He is a great director and has struggled a lot with his career, thus aims to be of some help, to all of you, who wish to mark their space in the industry.
Mr. Khaira will share his mindset behind each of his projects and will unveil many secrets from the sets of his songs. It will be an amazing experience, when you can interact with the top creator directly and can grab ample amount of knowledge.
What is it?
Arvindr Khaira is one of the most loved and celebrated Creator of the Music Industry. You can catch Arvindr Khaira in different style of approaches. He is a Director, and has worked with big Superstars like- Akshay Kumar, Vicky Kaushal, B Praak, Jassie Gill, Jaani, Harrdy Sandhu, etc. He will share his unrevealed experiences and will guide you for all your queries related to the topics to be covered in the talk. And not to miss, this is the first time when you can interact with Mr. Khaira directly. He has never been a part of something like this before. So this is a great exclusive opportunity for all of you, that wouldn't want to miss.
Insights of Video Direction, Session 2 Promo
Filhaal, Bpraak Ft. Akshay Kumar | Directed by Arvindr Khaira
Nikle Currant ft. Jassie Gill, Neha Kakkar | Directed by Arvindr Kahira
Pachtaoge, Bpraak ft. Vicky Kaushal | Directed by Arvindr Kahira