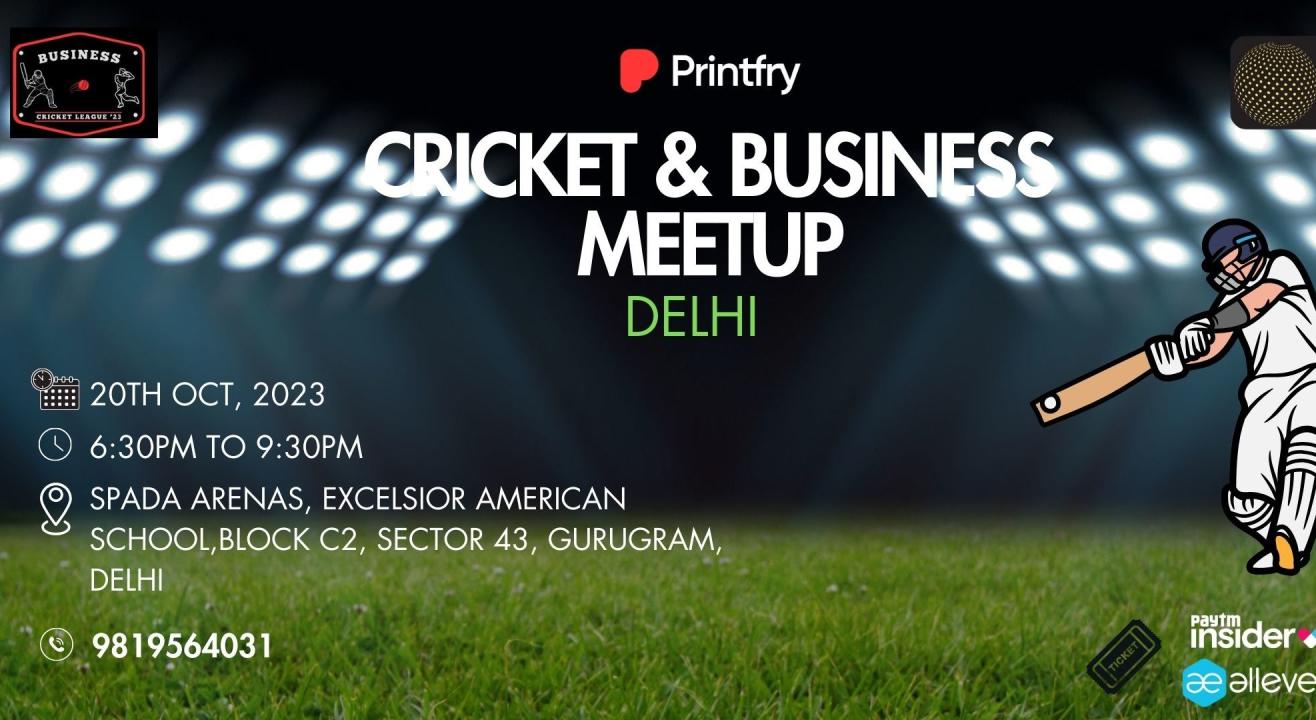 CRICKET & BUSINESS MEETUP
Excelsior American School, Gurugram
Event Guide
Game
Participate and have fun
Invite your friends
and enjoy a shared experience
CRICKET & BUSINESS MEETUP
Excelsior American School, Gurugram
Event Guide
Game
Participate and have fun
Invite your friends
and enjoy a shared experience
Event Guide
Game
Participate and have fun
Invite your friends
and enjoy a shared experience
The Cricket and Business Meetup is a unique and engaging event that combines the world of sports and entrepreneurship. The primary motive of the Meetup is networking. The Cricket & Business Meetup aims to bring together professionals entrepreneurs and enthusiasts from the industry to create meaningful connections share insights and explore new opportunities over a 6 overs fun box cricket match with 2 to 3 cricket teams.
Event Objectives:
- Fun Cricket Match
- 30 sec Business Elevator Pitch
- Knowledge Exchange
- Networking Opportunities
- Refreshment
The match / meeting is going to happen on 20th October from 6:30 p.m. - 9:30 p.m. at Spada Arenas Excelsior American School 1 Sushant Lok Phase I Block C2 DLF Phase IV Sector 43 Gurugram Haryana 122001. The fee for the meeting is INR 450/- only.
For Ticket or Partnership / Sponsorship queries related to Title Team T-shirts Trophy Food & Beverage 6's & 4's Banner & Match Sponsors - please contact us:
Support: +91 9819564031
OR
connect@mohitsureka.com | brands@globalstartups.club
The Cricket Business Meetup by Business Cricket League'23 in collaboration with Founder's Mix and Cricket Play Global Startups Club 3X Event Management and Mojo Startup powered by Printfry. Advisory aims to unite professionals and enthusiasts who share a passion for cricket and a vision for their business's continued growth and success.
Excelsior American School
Golf Course Rd, behind Dell building, Sushant Lok Phase I, Block C2, DLF Phase 1, Sector 43, Gurugram, Haryana 122001, India
GET DIRECTIONS
CRICKET & BUSINESS MEETUP
Excelsior American School, Gurugram
Event Guide
Game
Participate and have fun
Invite your friends
and enjoy a shared experience