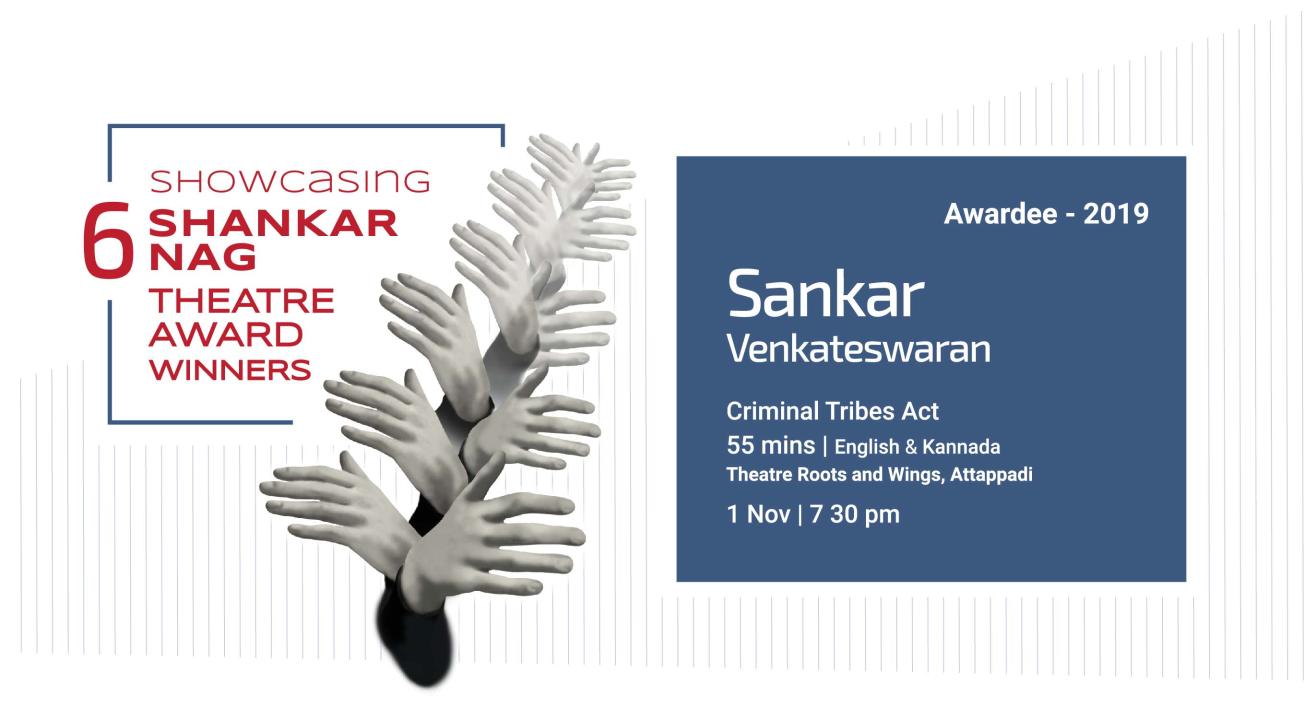 Enjoy this event from your home
Event Guide
Digital Event
Watch on Insider
Live Performance
Enjoy a unique experience
Invite your friends
and enjoy a shared experience
Event Guide
Digital Event
Watch on Insider
Live Performance
Enjoy a unique experience
Invite your friends
and enjoy a shared experience
About the Event
The piece begins as a candid conversation between two actors, Chandru and Rudy. They talk to each other about their backgrounds, experiences, differences, then they talk to the audience, and as they do so, one appears to become the speaker and the other, the subject. The conversation develops into play, evolves into drama and engenders as a theatre piece. It examines the inherent conflicts between the speaker and his subject, the spoken and the unspoken, and the (in)escapability of the 'us', 'them' and 'the other'. Starting with the Criminal Tribes Act of 1871, a legislation brought during the British rule, the piece cuts deeply into the issues inherent in theatre and the language, while critically looking at the positions we take in society.
Written and performed by Chandra Ninasam & Anirudh Nair
Concept and Direction: Sankar Venkateswaran
Director of Photography: Karun Prasad K.S.
Produced by Theatre Roots & Wings
Language: Kannada & English
Duration: 55 mins
*Tickets for the premiere screening at the Ranga Shankara Foyer for a limited audience will be available at the Box Office from 27th Oct 2020*