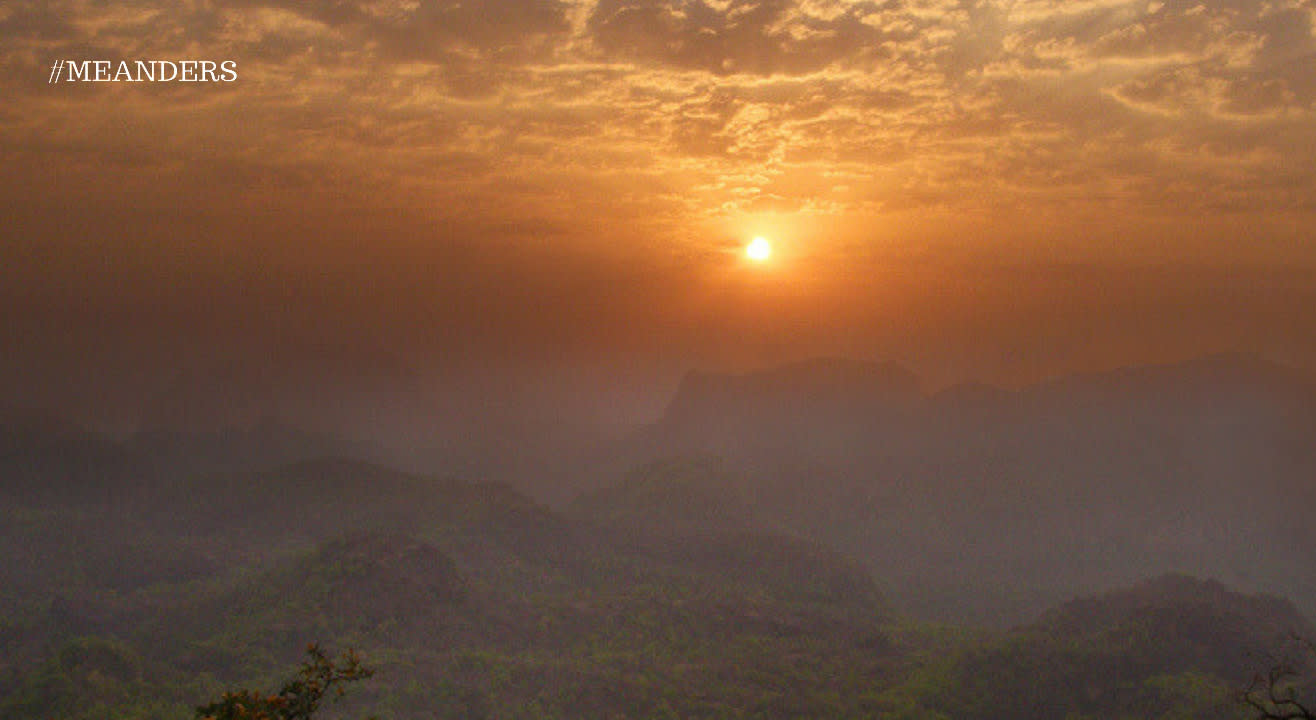 Adventure
Crown Jewel of Satpura
Top N Town, New Market, Bhopal
About
Are you feeling inspired? Is there a quench within you to explore the boundaries of mother nature? Well, if the answers to all those questions are yes, then you have come to the right place. Meanders is organizing a 3 days/2 nights trip for the perfect getaway. There is a place which yet stays unmarked and untarnished by the markings of human contact. Blanketed among the protective foothills, lies a lovely hamlet. It is blessed with beauty at every corner. Green pastures, roads which not only take you to the destination but also heal you while you travel through them, fresh air humming a tune, reverberating with your soul, wherever your sight falls, you find a magnanimous hillock.


Waterfalls, dense forests, rocky pathways and many, many mountains to conquer. Dip in the cool fresh waters of the cascade and wash off all the fatigue. It will be a breather for your spirits. Get in touch with the lost times, as your sojourn will be at a century old guest house. Breathe in the aroma of coffee plants and witness the charm of star gazing with friends, family or loved ones. You will join as a meander-er and return as the found one.
An expert tour captain well versed in both English and Hindi.
Full board meals.
Tented accommodation.
Sleep-in bag.
Bonfire and lots of memories.

Are we responsible for our fuel and transportation?
Yes.

Do you provide motorcycle on rent basis?
Yes, Meanders provides motorcycles at the rate of actual price for rent.

Can a participant smoke and drink while on the trip?
Yes, but the participant should do so in a controlled manner, so as to not disturb any fellow traveller/participant.

Is it safe for female travellers?
Yes, special care is taken of all participants. Their security is Meanders' major concern. You don't have to worry about that.

What is the facility provided for the washroom?
Yes, they provide structured and cemented washrooms.

Is there a support facility while riding?
Yes, you will be with a tour captain who will travel with you to ensure that every trouble and problem is looked after.
Meanders are an adventure touring company based out of central India. Aimed at re-establishing the connection between "man and nature," two like-minded professionals who have a penchant to ride and explore have decided to offer camping sites, motorcycle rides and road trip through picturesque locations with a focus on the beautiful and inspiring state of Madhya Pradesh.
Venue
Top N Town, New Market, Bhopal
11, Shop No, Bhadbhada Road, New Market, STT Nagar, TT Nagar, Bhopal, Madhya Pradesh 462003