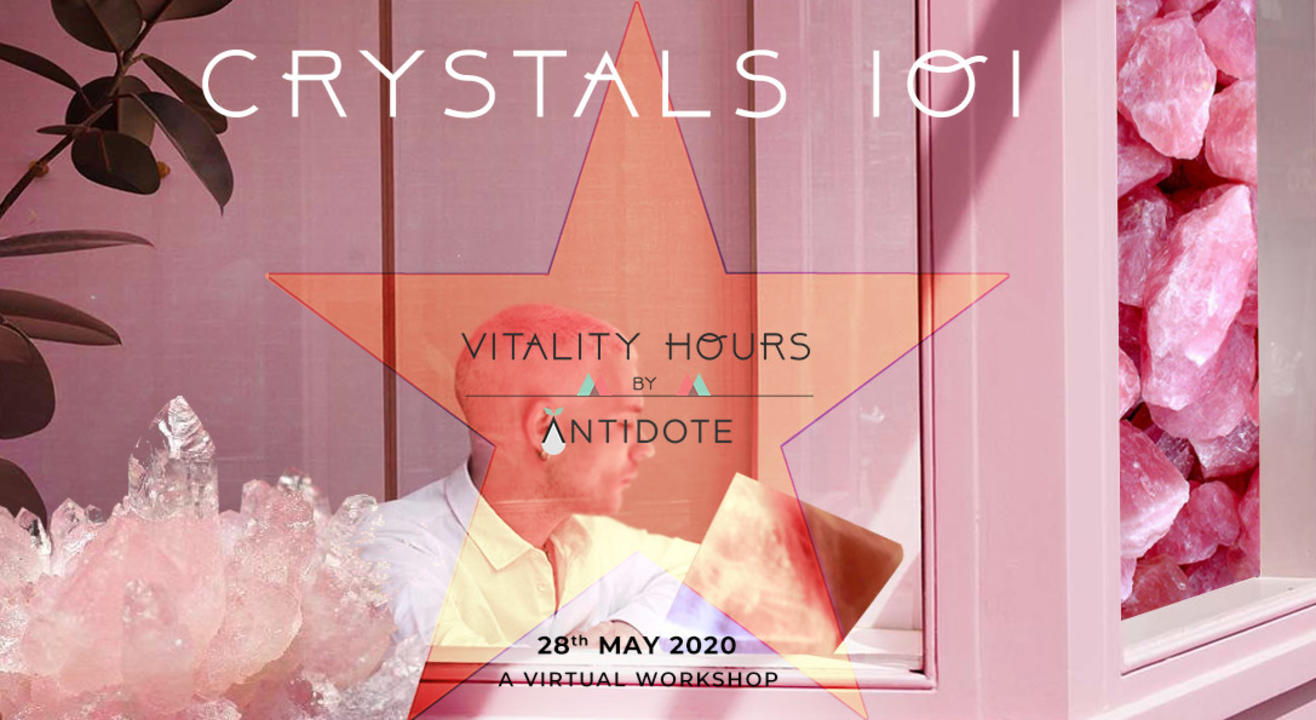 CRYSTALS 101 BY VITALITY HOURS
Invite your friends
and enjoy a shared experience
Invite your friends
and enjoy a shared experience
About the Event
A crash course on Crystals: how to harness their healing & manifesting powers.
WHAT TO EXPECT - LIVE ZOOM WEBINAR, 90 MINUTES
An interactive, virtual workshop where you will explore


i). How to Cleanse & Charge Crystals
ii). Intention-setting & meditating with crystals
iii). The Crystals you need to create a sacred space in your home
iv). Which crystals are right for you?
v). Crystals for success, love & health
vi). Crystals Q & A
ABOUT THE EXPERT - AARTI KARLO
A Crystal Therapist, & Akashic Reader, Aarti will be guiding us on how to use crystals around ourselves & our homes.
Her own search for healing led her to switch careers to be a guide and awaken others looking to heal. She is passionate about the power of crystals, and her work in the Akashic Records have taught her that "we are spirit , here to have a human experience." Once we awaken to our divine nature, we become our own healers and masters of creation.
BRING YOUR QUESTIONS - LIVE Q&A with our expert


You will have the opportunity to participate in our live Q&A at the end of the session and have deeper conversations about what's important to you with them.
OTHER INFORMATION:
10% of the sales proceeds of this ticket will be donated to charities feeding migrant laborers during these trying times.
A link to the recorded webinar will be shared after the workshop (playback link will be active for the following 4 days) & a worksheet will be shared as well.
FIND US HERE:
You can email us for any support vitalityhours@gmail.com or directly connect with us at +91 9717412218.
INSTAGRAM @VitalityHours
FACEBOOK @ANTIDOTE
WEBSITE www.antidote.co.in
Discover our previous wellness events YOUTUBE @VitalityHoursbyantidote
Vitality Hours for Unique Wellness Experiences