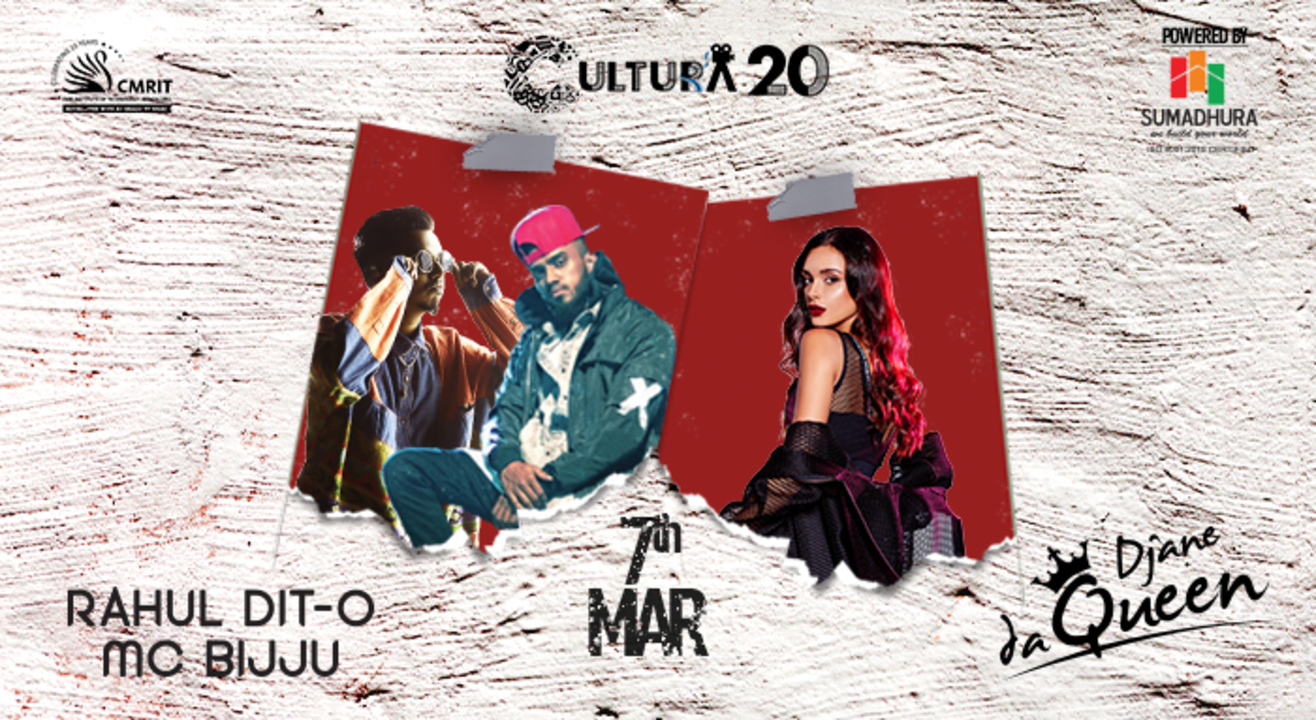 Music
About
About Cultura:
CMR Institute of Technology is in its 12th edition of their annual Techno-Cultural Fest Cultura'20. A most sought after fest in Bangalore, Cultura has grown to greater heights over the years. With a power-packed lineup of 45+ exciting events in store, along with a famous artist on the 2nd day of the fest, Cultura'20 has its own fan base among the college youth of Bangalore. This year, we have added yet another set of scintillating events that are trending among the college students, and are providing them with a huge platform for them to showcase their talent to the audience. Events like DJ Wars, Stand-up Comedy have been new additions to encourage everyone to give their best. With enthralling ideas, new initiatives and a more interactive Cultura'20, we strive to make you witness the best!
About Fest:
Cinema is the theme of Cultura'20. In the end, your life will be like a movie in flashback. You just need to make sure it is worth watching. "Its Showtime" as the tagline of Cultura'20 stands, implies that the right moment, the right opportunity, and the right platform to showcase your talents have come. It is in the accumulated hard work, the efforts applied, and the practice involved that would pay off. The time to show what you have got in store within you has come. So get yourselves power-packed, energized, and get ready to take part in this exciting fest. Happening this 6th and 7th of March, 2020 right there at CMR Institute of Technology. Be there to compete and conquer.
About Rahul Dit-O and MC Bijju:
Kingpin of Kannada Rap Rahul Dit-O has created a following for himself since his first release Thago. He later gained popularity with a tribute song to KGF movie. His most release Rocky Bhai has trended on YouTube.
Bijjala Nataraj aka MC Bijju is a pakka Kannada Rapper, Lyricist and Music Composer. Bijju is also known by his nickname '' machine gun'' cause of his chopper flow. MC Bijju rose to fame in the music industry with his work in the independent artist collaborated Kannada album ''KA 01'', especially ''Naan Kannadiga'' which has over 4M views on Youtube.
Venue
CMRIT College
ITPL Main Rd, Kundalahalli Colony, Brookefield, Bengaluru, Karnataka 560037
GET DIRECTIONS