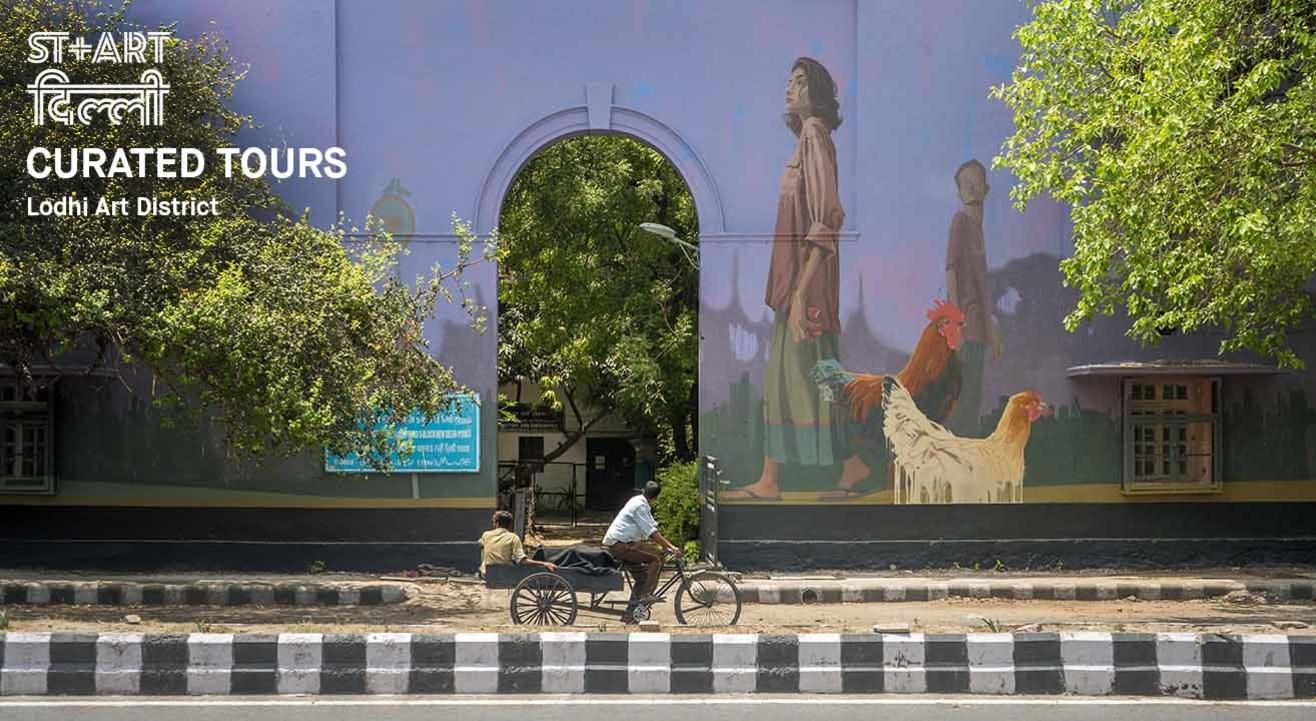 Curated Tour at Lodhi Art District
India Habitat Centre Gate No. 3, Delhi
Invite your friends
and enjoy a shared experience
Curated Tour at Lodhi Art District
India Habitat Centre Gate No. 3, Delhi
Invite your friends
and enjoy a shared experience
Invite your friends
and enjoy a shared experience
Lodhi Art District is an ongoing project started in 2016 with the aim of enhancing the visual identity of the neighbourhood and create a contemporary urban art hub for the city of Delhi. An immersive walk for the visitors in the pleasant environment of the open-air art museum of Lodhi Colony. Through the tour, guided by a St+art team member, you will discover the murals created by renown Indian and International artists.
Meeting point - Indian Habitat Centre, Gate 3
ABOUT THE TOUR
The curated tours are interactive walks that take the visitors through the vibrant public art district of the capital. Through the tours, St+art engages the public and introduce them to a new format of experiencing contemporary art and the city itself. These walks will provide an insight into the historical aspects of the location, the stories behind the project and each one of the murals. The participants will become active witnesses of the cityscape's enhancement and of the re-imagination of its public spaces.
ABOUT LODHI ART DISTRICT
Since 2015 St+art India foundation is working in close collaboration with CPWD and Swachh Bharat mission to re-invigorate the Lodhi colony area of New Delhi. Acclaimed international and national street artists worked on the walls between Khanna market and Meherchand market to convert Lodhi colony into India's first public art district. 54 murals have been created so far, transforming this centrally located area into a democratic open air museum. A tour leader by the St+art team will provide insights into the history of the colony, the project, the backgrounds and contexts of the works. The close by attractions are the Safdarjung Tomb, Lodhi Garden and Khan Market.
India Habitat Centre Gate No. 3
Block 20, Institutional Area, Lodi Colony, New Delhi, Delhi 110003
GET DIRECTIONS
Curated Tour at Lodhi Art District
India Habitat Centre Gate No. 3, Delhi
Invite your friends
and enjoy a shared experience