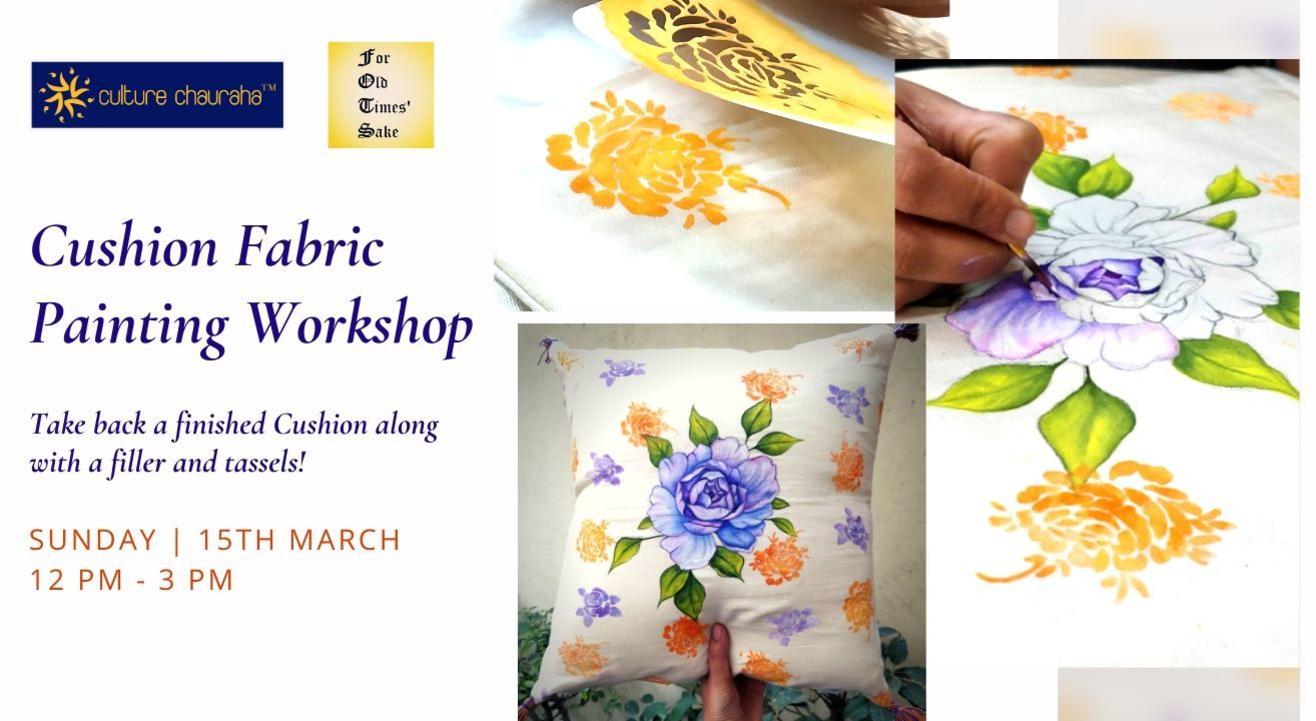 Cushion Fabric Painting Workshop
For Old Times Sake, Gurugram
Invite your friends
and enjoy a shared experience
Cushion Fabric Painting Workshop
For Old Times Sake, Gurugram
Invite your friends
and enjoy a shared experience
Invite your friends
and enjoy a shared experience
One cannot deny the comfort and beauty cushions add to our homes: they are the perfect accent pieces to brighten up any living space.
Have you ever wished to customise your cushions with art? What if we told you that this March we are organising a very exciting Cushion Fabric Painting Workshop in association with @fots_foroldtimessake? Intrigued?
Well, you must be because in this workshop you will learn how to paint beautiful, one-of-a-kind designs for your cushions--talk about combining art with utility! And the most rewarding part? Not only will you be going home with the knowledge of Fabric Painting but also with a brand new cushion (complete with a filler and tassels of your choice) hand-painted by you, of course!
During the workshop:
- You will have complete creative freedom to conceptualise your design.
- At the same time, you will have access to references and design ideas in case you seek inspiration.
- You can work with pre-made stencils or paint each and every element with a brush. No pressure!
- We will demonstrate how to create stencils: an amazing technique for all DIY projects.
- You will also be taught how to make DIY tassels for your freshly-painted cushions.
Date: 15th March' 20, SUNDAY
Time: 12 PM to 3 PM
Venue: For Old Time's Sake, Sec-49, Gurgaon
Fees: 2,000/- inclusive of all material
For Old Times Sake
Unit No DG 56 Rodeo Drive Complex, Sector 49, Gurugram, Haryana 122018
GET DIRECTIONS
Cushion Fabric Painting Workshop
For Old Times Sake, Gurugram
Invite your friends
and enjoy a shared experience