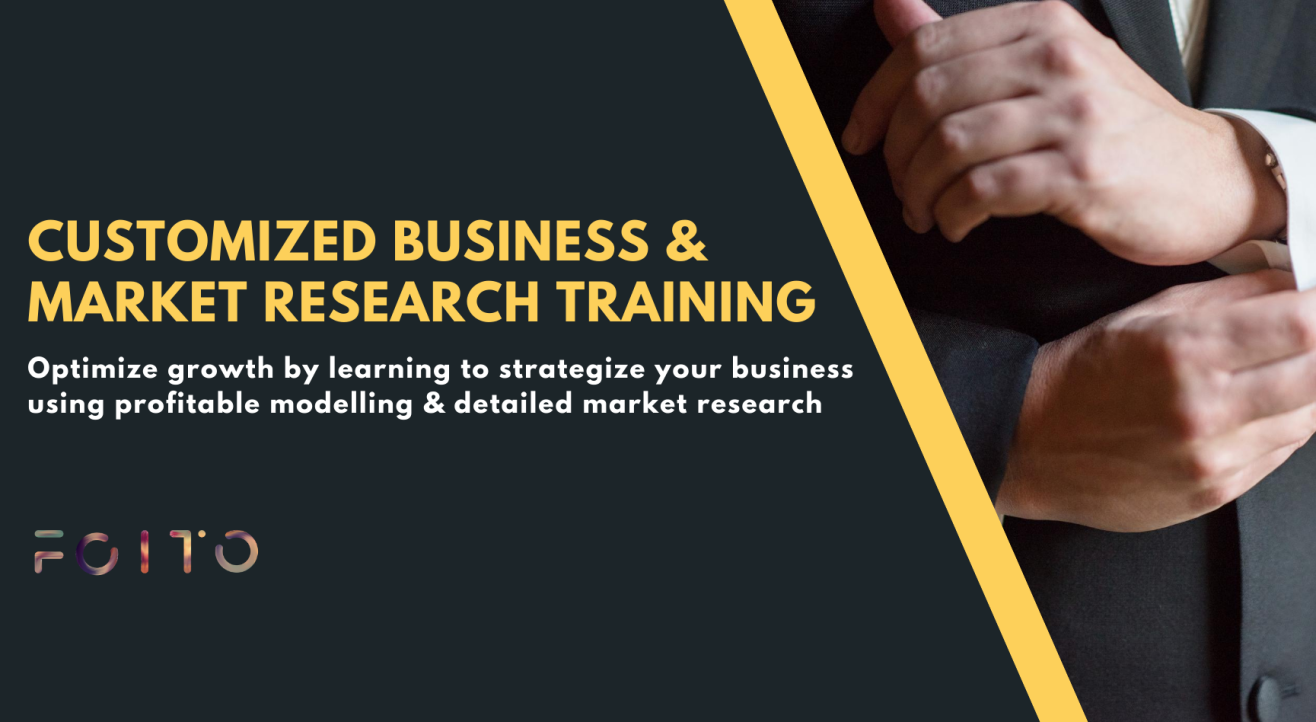 Customized Startup Training Package
Enjoy this event from your home
Invite your friends
and enjoy a shared experience
Invite your friends
and enjoy a shared experience
About the Event
This is a comprehensive Startup Training Package, covering multiple training modules needed to give your business/startup a kickstart.
Topics Covered:
Market Research Training: (Total= 30 Hours)
This training will help you analyse and understand the dynamics of the target market using different research tools. This training forms the base of your startup, as it helps you set the right framework in place depending on the tastes and preferences of the target audience while exploring the potential markets and existing competition.
1.Designing market research goals
2.Doing the stakeholder identification (Who would need market research report)
3.Working on Secondary Market Research (Data validation, authoritative published data validation)
4.Working on Primary Market Research (Validation by Industry experts and supply chain stakeholders)
5.Triple point data validation (Cross-validation)
6.Reporting the insights in various social, economic and technical aspects as per the requirement of the client to get the final report ready.
Business Launch and Audit Training (Total= 40 Hours)
This training covers the strategy design and business modelling part of your startup. Concreting the ideation, setting the framework, analyzing the feasibility of the business using a quadrant analysis, and developing a thorough strategy revolving around the different aspects of the business will be covered during this training using practical drills.
Startup Drill
Incorporation/Compliance
Designing Business Strategy
Connecting Dots & Restructuring
Pitch Deck Design
Digital Marketing, and Sales and Marketing Training (Total= 10 Hours)
Market studies, framework set, this training now helps you reach out to the target audience. Tapping the best marketing tools, forums, and designing customized sales pitches; this training helps in setting up a solid sales and marketing plan for your product/service and also helps you explore the details of Digital Marketing.
Sales Module:
Building Buyer Persona
Analyzing & Shortlisting Channels
Building Specific Pitches
Mock Calls and Response Management
Dos and Don'ts of the Sales Process
Case Study Preparations & Mock-Ups
Digital Marketing Module:
Website Building & Designing
Search Engine Optimization
Email Marketing
YouTube Marketing
Social Media Marketing
LinkedIn Marketing
App Marketing
Google Ads
Facebook Ads
Content Marketing
Financial Forecasting Training (Total= 6 Hours)
This training helps you in creating a comprehensive summary of all your plans in terms of the expected costs and expected revenue generation. Forecasting done after a thorough analysis of each potential data point, helps one in identifying the potential costs to be incurred, and also evaluating the revenue expected to be generated for a a specific time period. This training helps you assess the feasibility of the project in the monetary terms, and also prepares you for the investor rounds in future.
Determination of capital requirement ( Based on the future investments and projects planned)
Determining the source of capital Long term capital ( Debt + Equity) as well as working capital ( Cash+ Stocks)
Calculating the Expected future inflows ( Using techniques of NPV, IRR)
Concluding by creating an overall financial report
Notes: Total 48 Days Training with 2 Hours each, followed by 10 hours of post training support