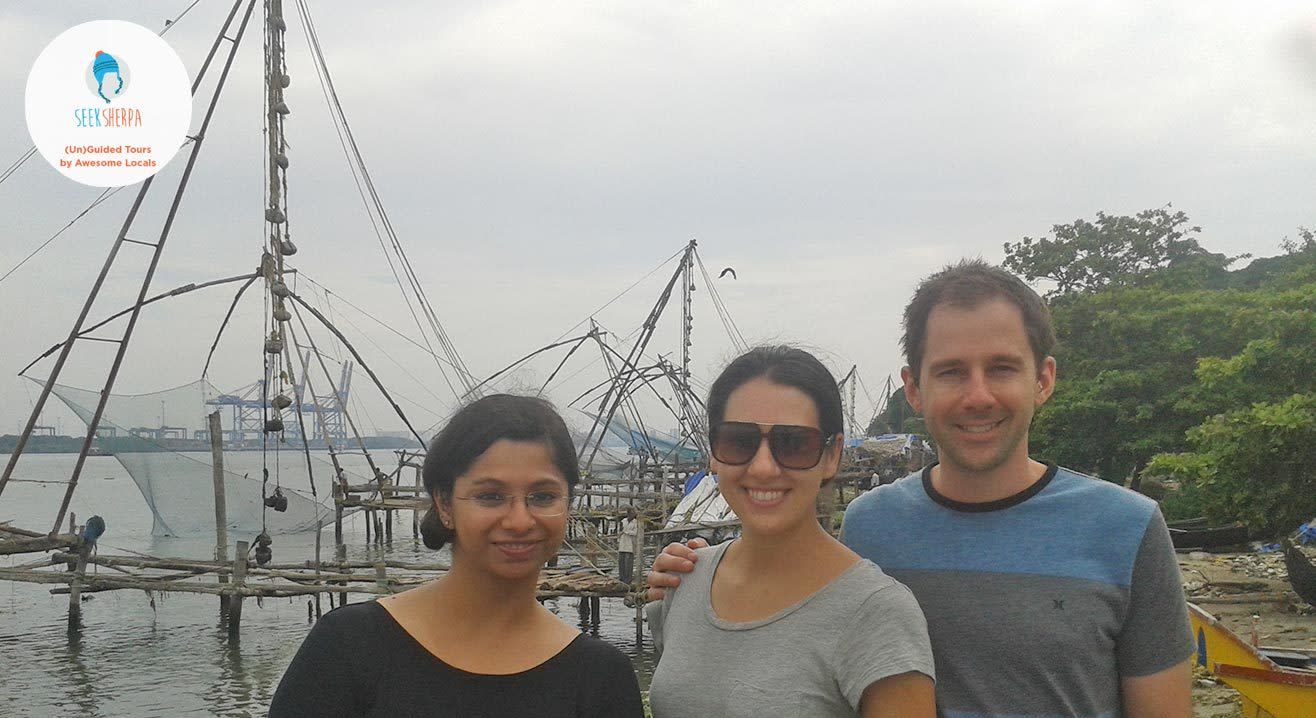 Cycling
Cycling Tour in Kochi By Seeksherpa
About
The satellite town of Fort Kochi, a major tourist destination of the Cochin Islands, has an easy paced, whimsical vibe to it. A historic trading port, it still retains an old world charm which can transport you to centuries ago. Narrow cobble stone streets, cafes that open for business only in the late mornings and fishermen that line the coast with their Chinese fishing nets blend in the jigsaw of contrasting activities with ease. Most of all, Fort Kochi and its Siamese chunk of old city, Mattancherry are best explored on cycles.
This refreshing morning ride is infused with colorful stories from the glorious past of Cochin that will make you experience the city from a local perspective.
Morning glimpses of life in Fort Kochi & Old city Mattancherry.
Exploring the heart of the old city, it's communities and their stories.
History bits of this 500+ years old port city.
Sherpa Fee
Bicycle
Refreshments
Please be comfortable riding a bicycle. Carry glares and sunscreen, if you have sensitive skin. Please wear comfortable casuals (shorts are not necessary though recommended). Shoes are compulsory. If it rains heavily before the tour we will make a call based on safety to cycle or not. If it is light drizzle we will run the tour. We don't stop for breakfast en-route, please have the same before reaching the meeting point.