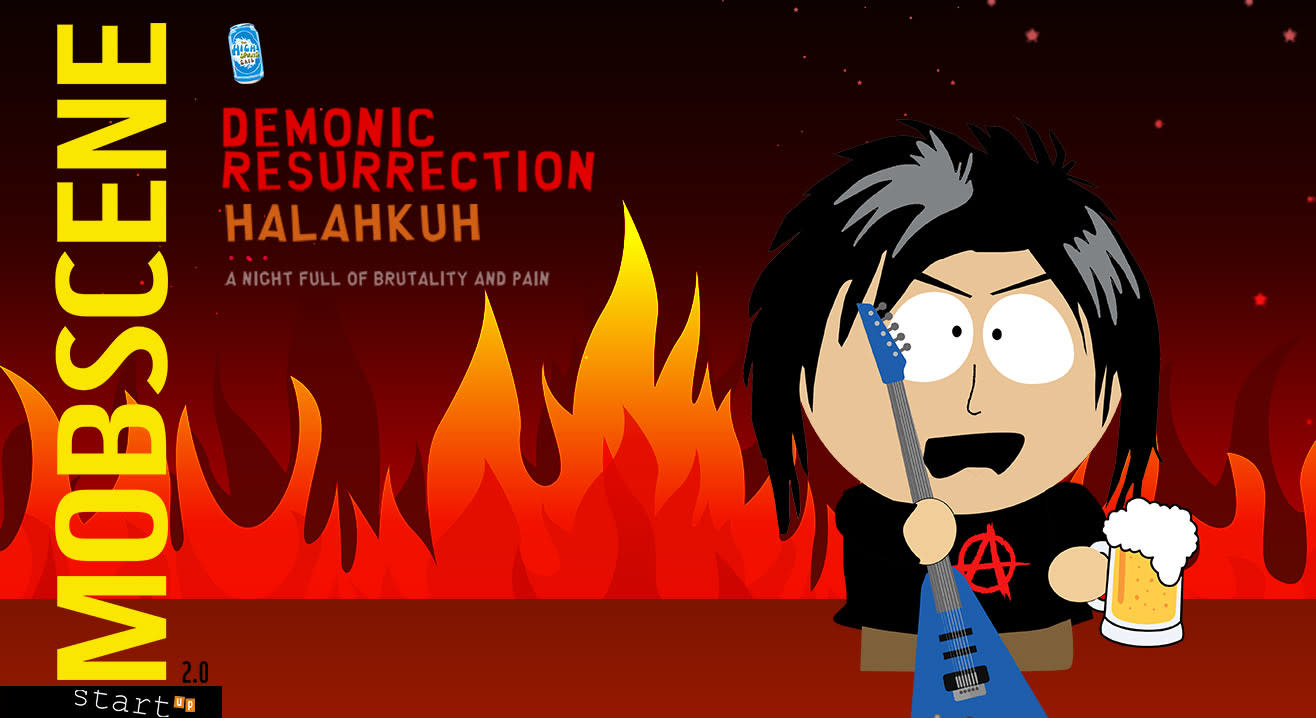 Music
Da High Presents Mobscene 2.0 ft. Demonic Resurrection and Halahkuh
About
Mobscene is back home with a cracker of a lineup, yet again! Those of you who attended the monster of a gig the first edition was, would remember what brilliant chaos it was with Bhayanak Maut and homeboys Abraxas!
It's #HighTimeForMetal, again! Save your necks, shit's about to go down!
Who is gonna destroy you?
Halahkuh
Halahkuh as a quartet is a destructive unit, having derived its name from a ruthless mongol ruler Hulagu Khan (descendant of the famous mongol ruler Genghis Khan), depicts the same kind of intensity and power in their music. The music speaks about the harshest moments and the struggles we face in our day to day life.
Demonic Resurrection
Demonic Resurrection is a blackened death metal band from Mumbai, India formed in the year 2000, the band released their fifth full-length album Demonic Resurrection's 5th full-length album titled 'Dashavatar' earlier this year. They're also regarded as the torchbearer of Indian Metal to the Global audience.
Come home to the brutality!