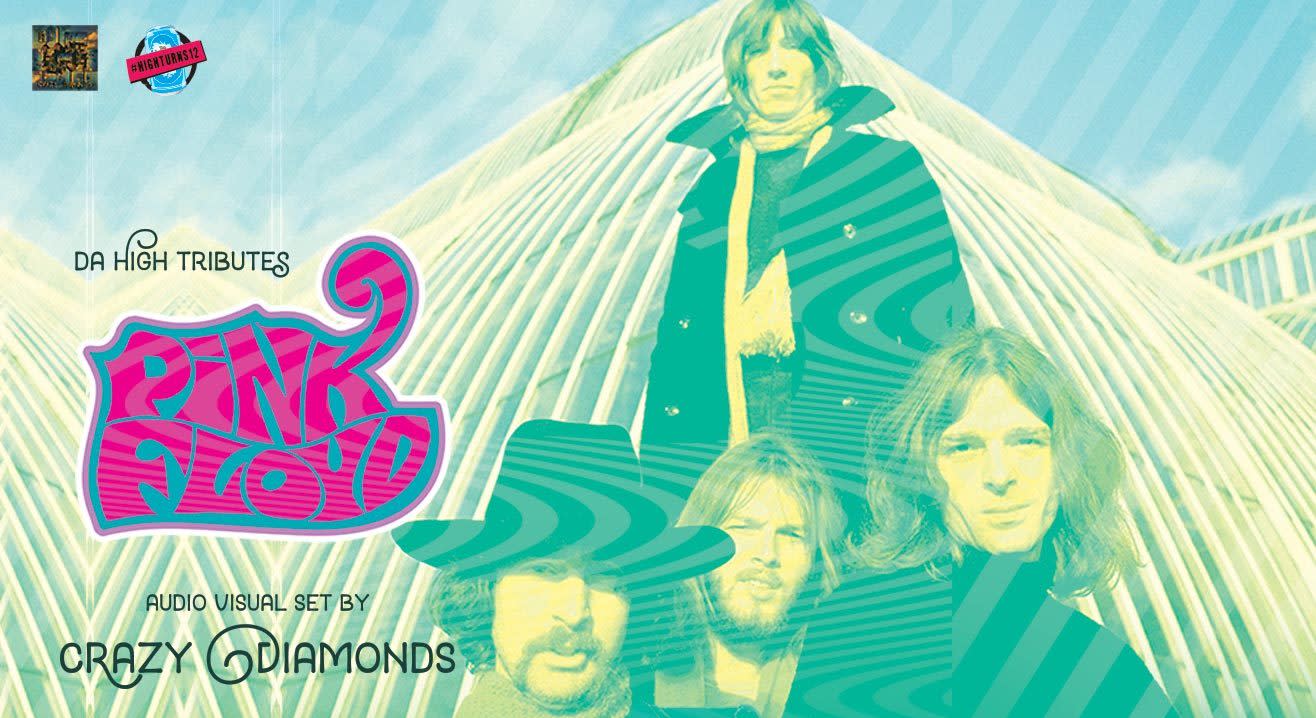 Music
Da High Tributes Pink Floyd | Audio-Visual Set by Crazy Diamonds
About
The Crazy Diamonds are coming back home! Those of you who attended the Audio-Visual Tribute to Pink Floyd last year would remember what an epic night it was! If it's a Pink Floyd Tribute, it's gotta be The Crazy Diamonds!
This Sunday night we have an extravagant Audio-Visual Tribute set up, re-animating the band that unified mind-blowing visualizations & laser shows with some of the best Progressive & Psychedelic Rock which we've all grown up vibing to!
Da High Tribute nights are back with a Tribute to none of the than the legendary Pink Floyd!
Pink Floyd is a genre defining band synonymous with Psychedelic Rock. They achieved international acclaim with their progressive and psychedelic music. Distinguished by their use of philosophical lyrics, sonic experimentation, extended compositions and elaborate Live shows, they are one of the most commercially successful and musically influential groups in music history.
Expect an epic setlist across all your favorite songs performed by the super-specialized Pink Floyd Tribute band from Bangalore, the Crazy Diamonds!
Come home to the music!
Sikanth Gopinath- Guitars and vocals
Vivek Raju- Bass Guitar and backing vocals
Sagar Rao- Guitars and vocals
Dharvish- Drums
Rohit Mohan- Keyboard and Synth