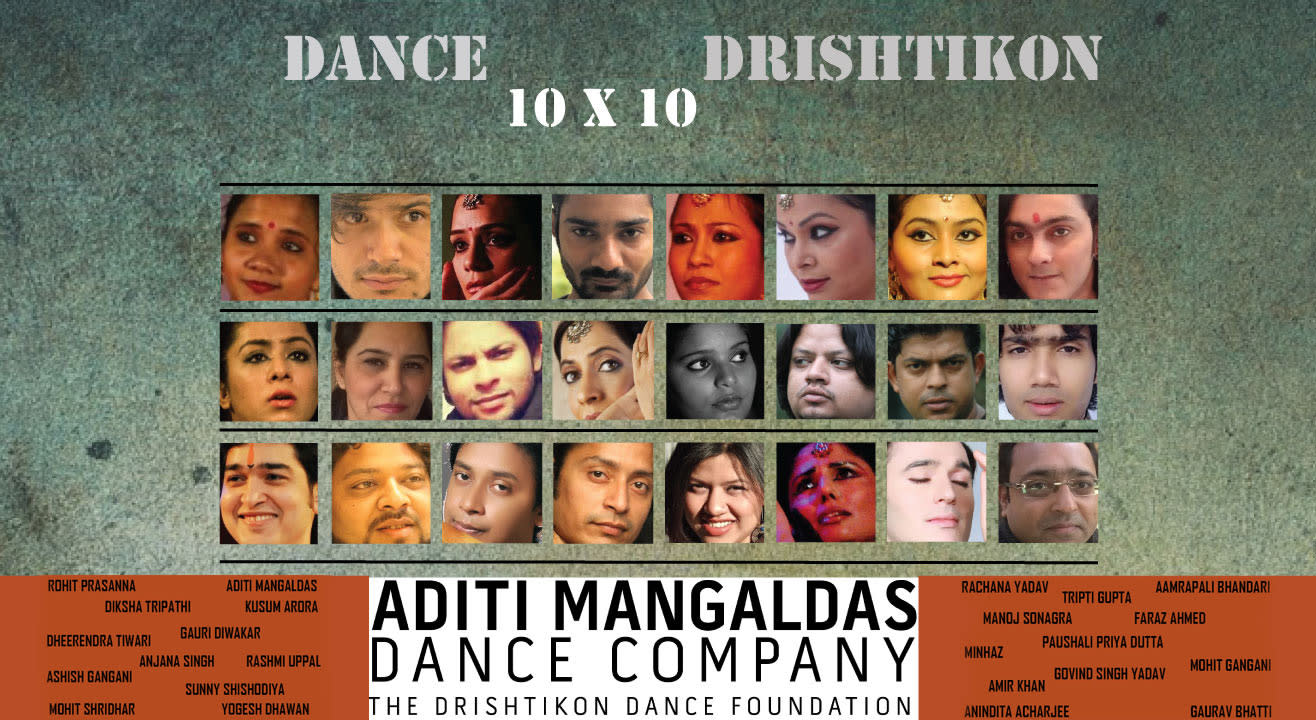 Dance
About
An opportunity given by the Aditi Mangaldas Dance Company- The Drishtikon Dance Foundation to its repertory dancers, musicians and disciples of Aditi Mangaldas to conceptualize, choreograph and dance a production by themselves. All these members are individuals in their own right being exceptional artists who have continued their association with the type of training and the philosophy of the Company. As Aditi says, "Have the courage to dance your own dance, be informed by the immense history and geography of this great style but do not get bogged down by it"
Each member has performed with the company in major festivals of the world to critical acclaim. Many of these members being soloists on a national platform themselves, will delve deep into this art and find their own story and personal creativity. Come watch us to encourage them as they expand their horizon.

10 short pieces that are bound together by a single conceptual thread…..
What do the numbers say to you???

Venue
LTG Auditorium, Delhi
1, Copernicus Marg, Mandi House, Opp. Doordarshan Bhavan, Near Connaught Place, New Delhi, Delhi 110001