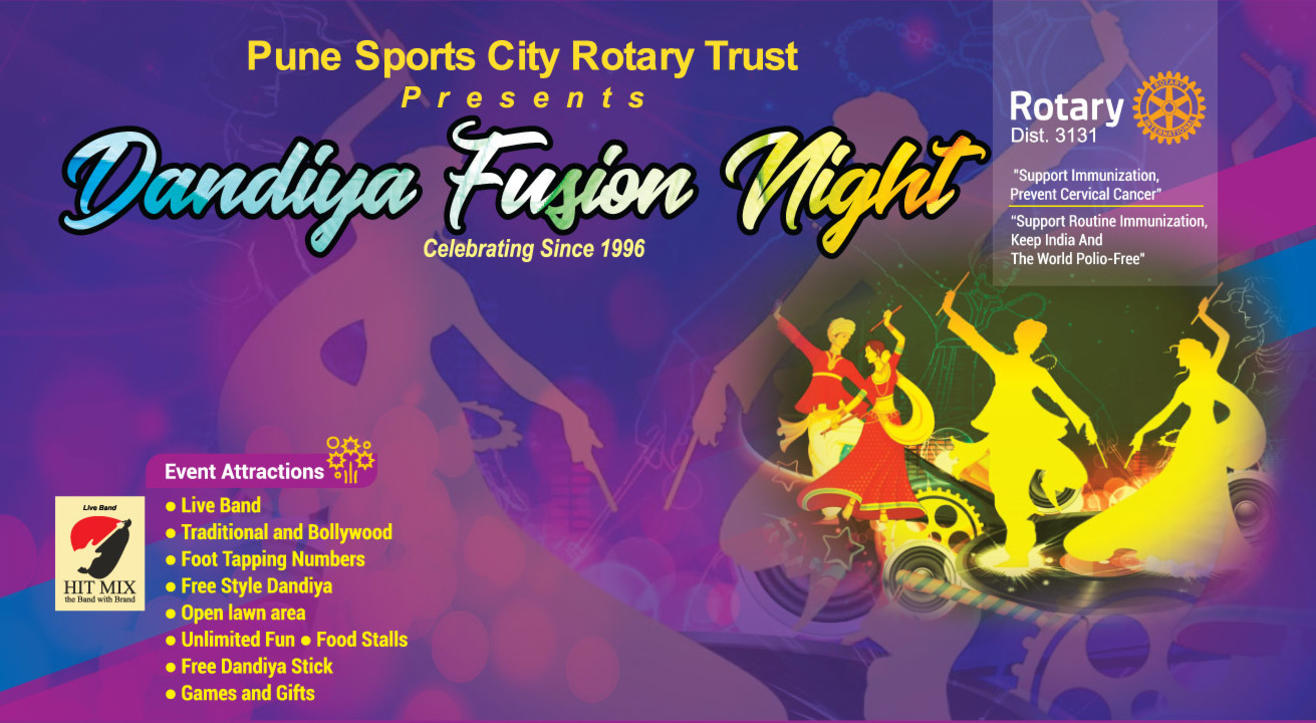 Navratri 2018
About
Pune Sports City Rotary Trust presents Dandiya Fusion Night at Vrindavan Lawns, Pune.
It is one of the Biggest Dandiya in Pune as it keeps getting Bigger each year since past 22 years. Dandiya this year gets a glamorous addition with the dazzling Hit Mix Live Orchestra. This year the glitzy affair is grander, with celebrations.
There can't be a better Dandiya event than this with its Perfect Rhythm and Navratri festive vibe that matches Dandiya Lovers. So get your best Dandiya attire ready to dance the nights away with Hit Mix this Dandiya season
Start practising…… and GET READY for Dandiya Fever!!